Audi TT with BILSTEIN B14 suspension for German Time Attack Masters
When Jannik Oevermann went online sometime in autumn 2018 and logged into a well-known small ad portal, the objective was clearly defined: he would be selling a fast, yet affordable motorcycle. But fate had other plans for the young man from Porta Westfalica, Germany.
"Suddenly this Audi TT was directly on the start page," says Jannik about his first encounter with the Ingolstadt sports coupé. So two wheels turned into four. "I couldn't help but buy the car directly," smiles the trained automotive salesman about this fateful encounter in October last year.
No wonder, because the Audi TT 8n, which came off the production line in 1999, had already been specially optimised for track days and was visually quite impressive. In the end, nothing was as it was before. Within a very short time Jannik built a racing car exactly to his taste. "I emptied the car completely and really removed everything except the dashboard. It was a hell of a job," admits Jannik. "Then I cleaned the TT completely for two weeks. A car like that should look good, I think". So, first things first.
But then things started happening fast in Jannik's workshop: a homemade exhaust system found its way under the car, and ultra-light 18-inch wheels from Motec were fitted, behind which a new Brembo 4-piston brake system is working. Inside, Jannik mounted a Wiechers cage and Sparco Grid II GRP Light seats with custom-made consoles. "Thanks to software tuning from SLC Tuning nearby, the car now has about 230 hp. With a weight of only 1,080 kilograms, this is really fun," says Jannik.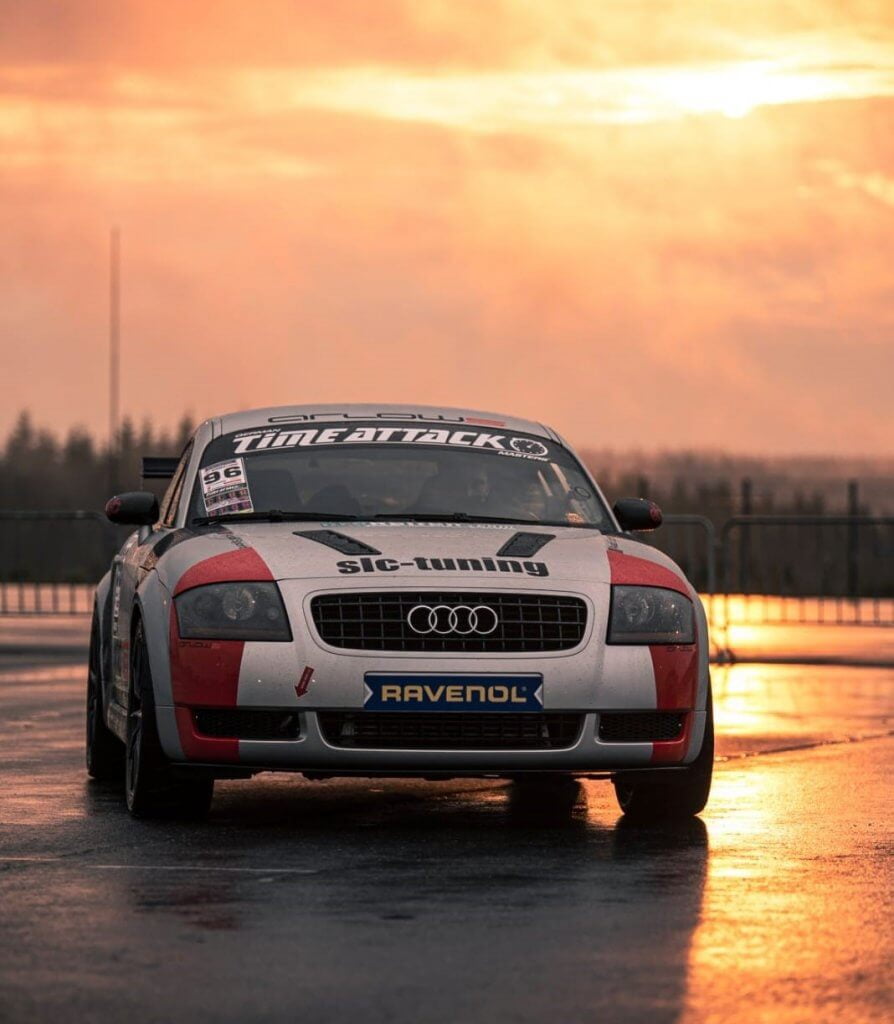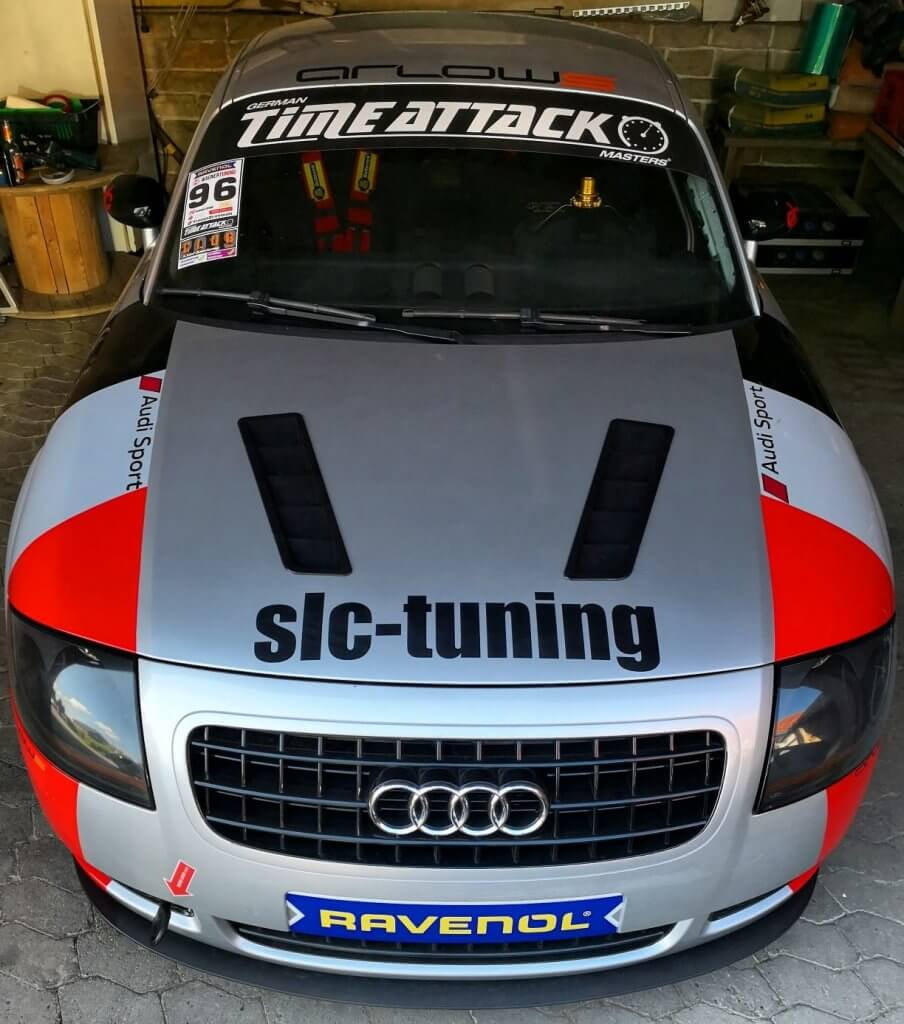 As far as suspension is concerned, Jannik naturally relies on technology from BILSTEIN: "I have tried out a number of manufacturers in my cars so far and have corresponding comparative values. For me, BILSTEIN is way ahead. The suspension in the TT is already relatively old, but it's still in top condition," says the Audi driver, pleased with his BILSTEIN B14 coil-over suspension. "The grip level is great and I am very satisfied with the feedback. However, I would like to work with rebound and compression stages in the future." That's why the 27-year-old is planning to install a BILSTEIN B16 coil-over next season, "to gain a few tenths of a second out of the track," says Jannik.
This is where Jannik feels at home: Jannik has been driving the fast front-wheel drive car since this season in the German Time Attack Masters – a racing series in which the pilots, as they call themselves, race against time. In nine classes the driver with the fastest time wins in his final hot lap. "You have to deliver to the point, I find that totally fascinating," explains Jannik. "You have a certain pressure, of course, because you have to knock everything out in a single round. Because you can always make a crucial mistake. However, this is also true for your competitors."
In the current season Jannik could attract attention with strong performances in the "Club 2WD" class. However, the Eastern Westphalia native always narrowly missed a podium position. A place among the first three is therefore on the wish list. And if it doesn't work out this season? Then next year, at the latest. With the new BILSTEIN B16 coil-over suspension and a planned power boost to around 300 to 350 hp, Jannik should be able by then to have a say when it comes to top placing in his class. Provided that he doesn't make any mistakes in the lap, of course…