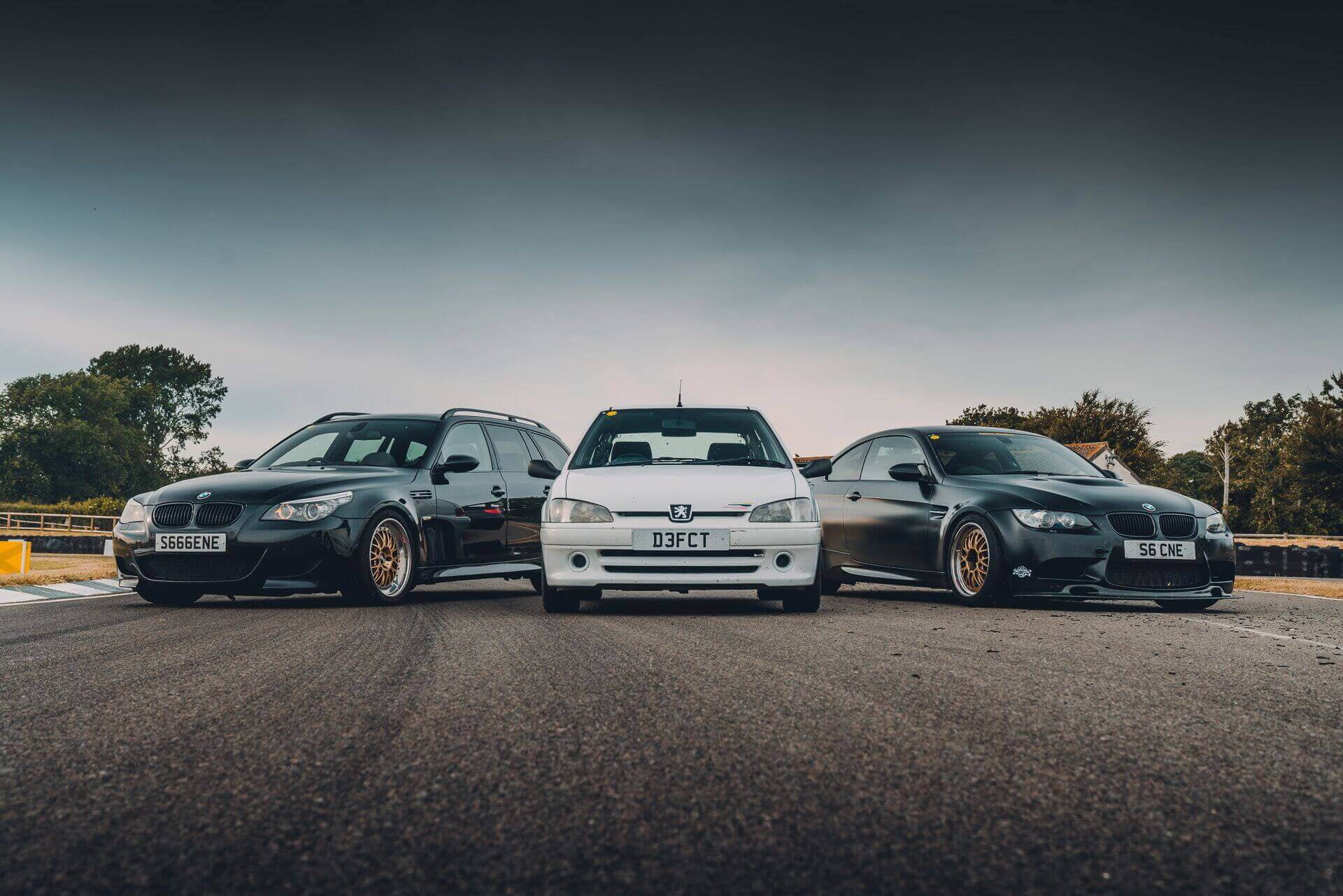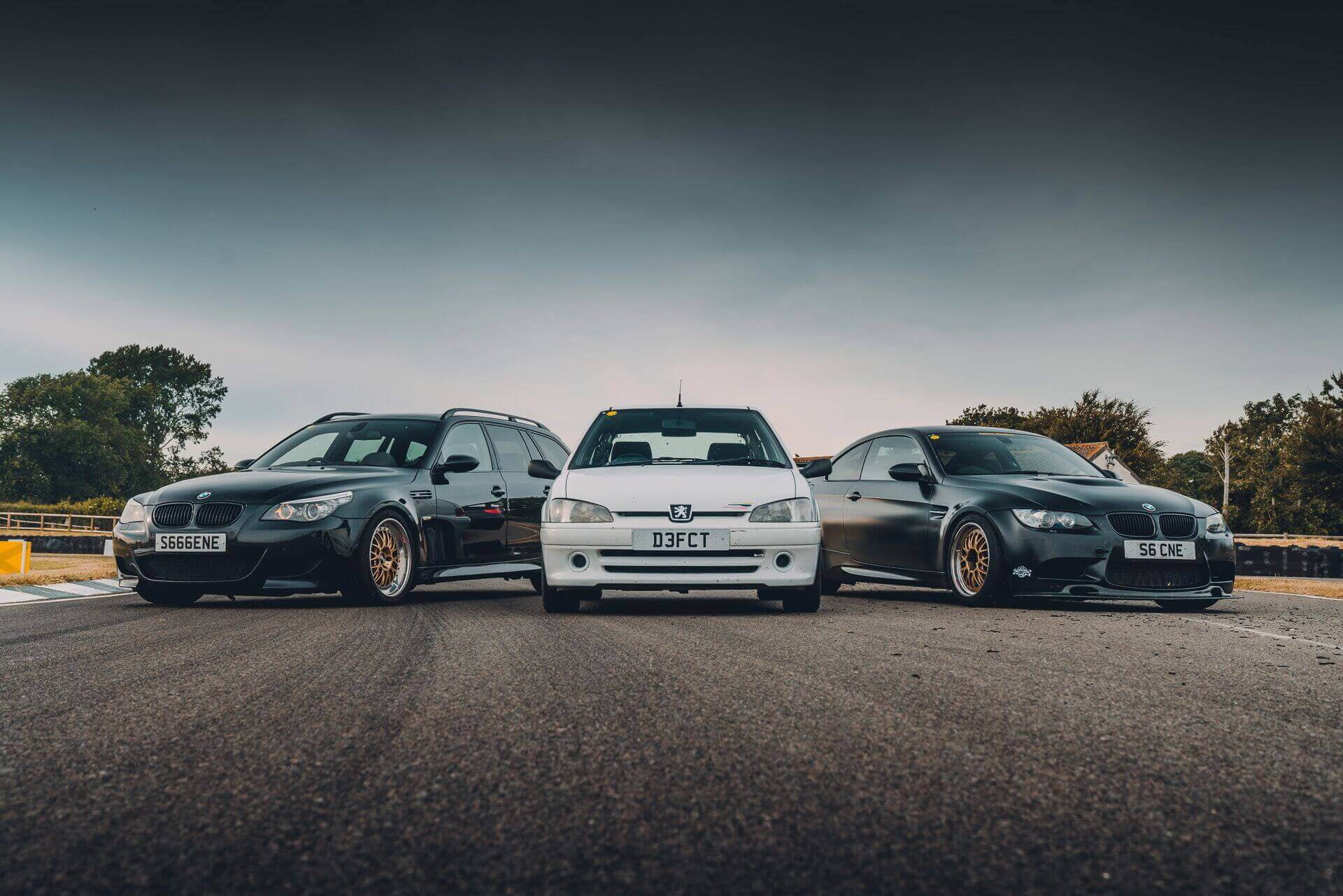 Three ways to enjoy Goodwood Circuit
Lightweight hatch, Uber-estate or sports coupe – which would you choose?
Goodwood Motor Circuit is one of the most iconic circuits on earth. Despite its small size it is one of the fastest and most exciting around. Designed originally for post-war gentlemen racers to battle it out, little has changed to change the circuit for modern day machinery.
This means you will be greeted with a nostalgic pit lane and paddock area, old English scenery and most alarming of all – very little run off. With speeds of 150mph+ possible with a high powered modern car, there is very little room for error at this track.
With that in mind; what would be your ideal weapon to tackle the track? Would it be the lean Peugeot 106 Rallye, powerful V10 M5 or the track focussed BMW M3?
Each has its own distinct character and style that brings a unique skill set to the table. The BMW M5, despite a high curb weight, packs a punch with a 500bhp race-derived V10 engine that really sings at high RPM. BILSTEIN B12 dampers sit at each corner while BILSTEIN air springs are fitted to the back along with matching Eibach springs at the front.
By contrast the Peugeot 106 Rallye weighs a fraction of the M5. With just over 100bhp to propel it conservation of momentum is the best strategy. Group N Tarmac Rally Spec BILSTEIN dampers are fitted front and rear and coupled with Eibach front springs stiffen the suspension and allow the 106 to punch way above its weight.
Which brings us to the BMW M3, which has a slightly unfair advantage. BILSTEIN Clubsport coilover suspension allows the E92 to be corner weighted to perfection and adjustable camber top mounts mean the geometry can be adjusted to make best use of sticky tyres.
Two way bump and rebound adjustability enables the driver to perfectly hone the suspension settings to every curb and compression on the track. Spherical top bearings on the BILSTEIN Clubsport dampers ensure that suspension movements are directly felt at the damper and not lost in compliance bushing. Simply put, if you want the advantage on circuit choose BILSTEIN Clubsport.