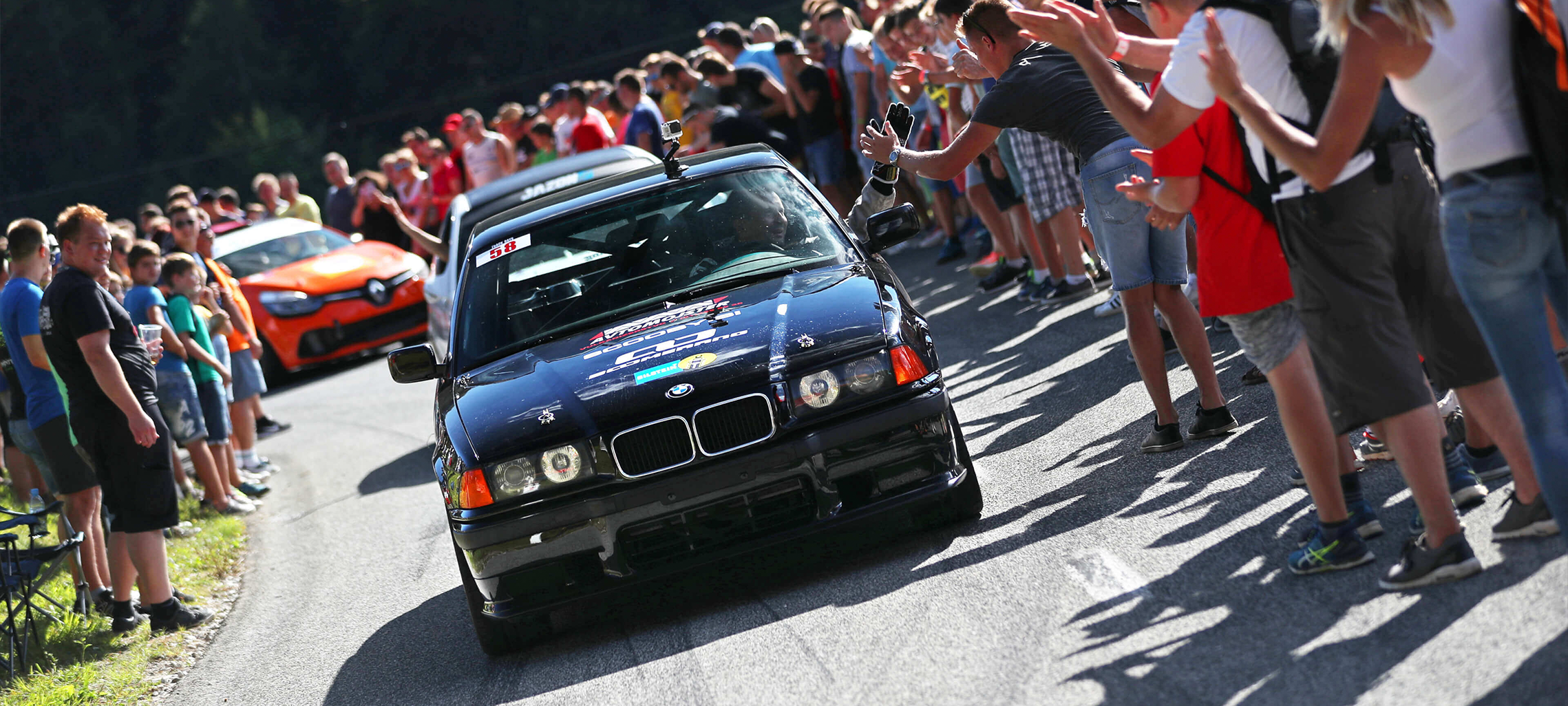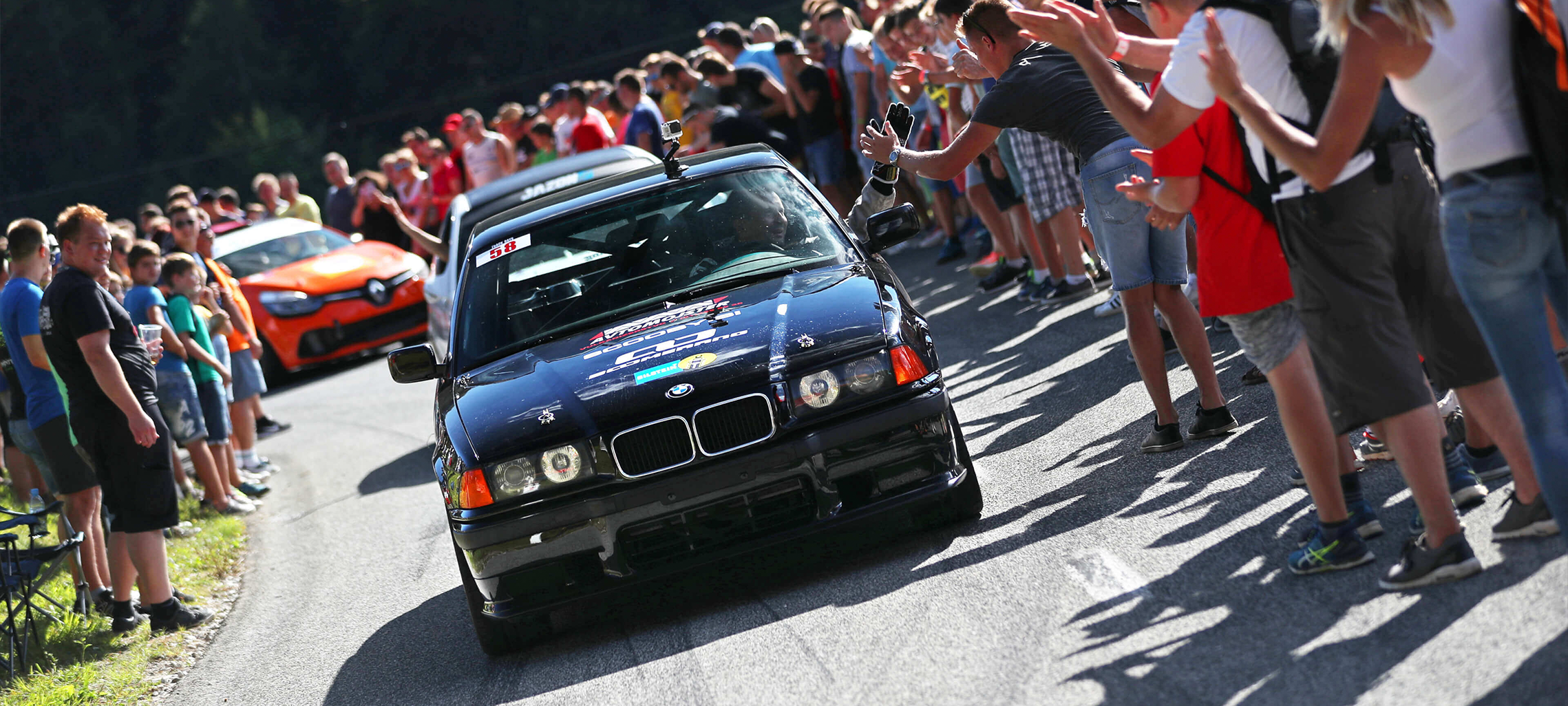 Tuning Fairs & Meetups in Germany (Dates 2021)
Lower, faster, wider! Tuners and tuning enthusiasts discover trends and innovations at the several dozen tuning fairs, tuning events and tuning meet-ups in Germany. Whether you are a classic car enthusiast or a 1000 hp fan, the range of events is diverse, and not only in this country.
Tuning Meet-up: This is where the tuning community meets
It starts with almost familiar get-togethers – with a bit of luck in a car park or garage in your town – and ends in Las Vegas. At SEMA, thousands of car nerds regularly discover the most unusual tuning vehicles in the world. No tuning event is bigger.
But you don't have to travel that far. Because the basic idea is the same everywhere: tune up, be amazed and have fun. As a visitor, you will experience a completely informal atmosphere. You don't need any specialist knowledge either. The impressive tuning cars speak for themselves. Just keep your eyes and ears open – that's enough for a great weekend.
As a tuner, however, all meet-ups and some larger events offer you the opportunity to present your own car on the podium and on the track. In this show & shine contest, you compete against other tuners. You should inform yourself about the competition criteria and register beforehand. Only then can you receive the trophy for the best paint job or the most beautiful wheel rim, for example.
Participation in races, competitions or workshops, for example on drifting, usually costs extra. But otherwise, a visit to a meeting, an event or a fair is rather inexpensive fun. Day tickets usually cost ten to 20 euros admission. Children only pay at a few events.
Who gets their money's worth at which event depends entirely on personal preferences. One tuning fan loves stylish vintage cars, another prefers lightning-fast dragsters. One likes it quieter, the other needs the usually obligatory party after the event – so: just go there and check it out.
Here is an overview of must-attend events, important tuning fairs and insider tips:
Selected dates of the major tuning fairs
Experience millimetre work at high speeds. Europe's best drifters regularly meet and compete on the Müllenbachschleife. The duels of the best in their 1000-horsepower vehicles are the highlight of the weekend, which is of course not only reserved for the experts. On the first day, everyone is allowed on the track for training.
Period: 07 August 2021
Location: Müllenbachschleife, Nürburgring
______________________________________________________________________________
This year, for the first time, the Osnabrück Tuning Fair will take place in and around the Halle Gartlage on around 40,000 square metres. The official announcement suggests a highly emotional event: with petrol in their blood, a feeling for speed and gleaming chrome in their eyes, they have put together a programme that will thrill petrol and adrenaline junkies. That gives us hope for a top event.
Period: 21 – 22 August 2021
Location: Halle Gartlage, Osnabrück
______________________________________________________________________________
The renowned Auto, Motor and Tuning Show (AMTS) in Budapest attracts an international audience to the Hungarian capital. German tuning enthusiasts also make the trip regularly. This is likely to continue after the Corona break in 2020. Just watching would not do this show justice: Because the combination of exhibition, show and contests – for example the drift competition – set the AMTS apart from many other events. In addition, the size of more than 1000 exhibited vehicles is once again impressive. The event is also an important meeting point for the industry and serves as an ideal platform for exchanging information.
______________________________________________________________________________
A warlike name, a friendly event. The German Race Wars are regarded in the tuning community as one of the most important outdoor events in Europe. Almost everything revolves around the quarter mile. Vehicles of all types and classes compete against each other on the 402.33-metre-long racetrack. Anyone with a roadworthy vehicle and a driving licence can take part. The whole thing is rounded off with various competitions, night races, parties, show cars and fireworks.
Period: 03 – 05 September 2021
Location: Flugplatz Eisenach-Kindel, Thüringen
______________________________________________________________________________
THE meeting of the Asian scene. This tuning event with Far Eastern lifestyle and racing flair has become a must-attend event for many. Unique vehicles are presented here and offered for sale. In addition, a prize is awarded for the most blatant Itasha, i.e. a car painted with Asian motifs. But that's not all, of course, because there's also a cosplay programme waiting for participants – completely in line with the Asian model. Here, actors take on the roles of characters from films and animations.
Period: 18 September 2021
Location: Motorsport Arena Oschersleben, Sachsen-Anhalt
______________________________________________________________________________
The Vau-Max.de Tuning Show welcomes all tuning fans and their vehicles. The make, model or style doesn't matter – the main thing is that the car is not off the peg. Above all, the selected location makes this meeting something special. Sure, even airfields have their charm, but the setting of the industrial museum in Hattingen in North Rhine-Westphalia adds an extraordinary flair. To put it in the words of the organizers: "Against the backdrop of rusty steel constructions, old buildings and locomotives, your treasures simply come across best."
Period: 19 September 2021
Location: LWL-Industriemuseum Hattingen
______________________________________________________________________________
BILSTEIN – SEMA Opening Day 2017
The American market is crazy: according to a survey, nine out of ten Americans would tune their Jeep or Dodge. So it's no wonder that probably the biggest tuning show in the world has established itself in this country, of all places. Visitors come from all over the world to SEMA in Las Vegas. For four days, they experience everything the tuning brain can dream up. SEMA (Specialty Equipment Market Association) not only attracts all the big carmakers. In addition to the souped-up and highly polished vehicles, there are innovations in tools and workshop equipment as well as all kinds of accessories to be examined. Las Vegas, the gambler's paradise? Maybe, but for four days a year it is also a tuning paradise.
Period: 02 – 05 November 2021
Location: Las Vegas, USA
______________________________________________________________________________
Preparations for the Essen Motor Show are underway: From 27 November to 5 December 2021, Messe Essen will finally host the PS festival of the year in Germany again. Last year, unfortunately, there was a Corona break, but now the Esseners want to go full throttle again. Four pillars provide orientation at the giant event, which is spread over several halls and at which more than 500 exhibitors show what they can do: namely, sporty series vehicles, tuning and lifestyle, motor sport as well as classic cars. The number of visitors shows how important the event is for fans and the industry: 300,000 tuning fans from Germany and abroad attended the last event.
Period: 27 November – 05 December 2021
Location: Messe Essen
______________________________________________________________________________
Anyone looking for pimped tracktools will not find what they are looking for. Techno Classica Essen sees itself as the world fair for classic cars, which does not mean that tuning fans will not get their money's worth here. Old-timers as well as classic and prestige cars will be exhibited. Those who like can invest their savings here. Many of the 1250 or so exhibitors will be offering their classic and young timers for sale. Many a model has made a good return to the past. But business interest or a passion for collecting classic cars are of course not a prerequisite for a visit. Anyone who just wants to marvel at the aesthetics of classic design is also welcome.
Period: 23 – 27 March 2022
Location: Messe Essen
_____________________________________________________________________________
The international trade fair for car tuning simply offers everything: from the tiny powder coating for the rim to the maximally pimped 1000 hp tracktools. Every year, more than 100,000 visitors prove the importance of the event, at which around 150 clubs also show their tuning cars. You, too, can be there. In the Private Car Area, TWB presents the best cars on the scene. And because tuning should also be something for the eye, the fair also exhibits top-styled vehicles – the haute couture of the motor world, so to speak.
Period: 26 – 29 May 2022
Location: Messe Friedrichshafen
______________________________________________________________________________
More BMWs in such a small space is hardly possible. The event, which lasts several days, attracts more than 11,000 vehicles every year. In addition to the exhibition of tuning cars, there are drift laps, races over the quarter mile and, of course, a colourful supporting programme. If you've always wanted to know how much power your own car really has, you can find out here. On the BMW test stand, everyone can have their car's performance measured. New is the Asphalt Arena, which stands for pure entertainment. Here you can take part in activities, competitions and battles. The BMW Limbo is a competition to find the deepest BMW. We wish you every success.
Period: 07 – 10 July 2022
Location: Flugplatz Obermehler-Schlotheim, Thüringen
______________________________________________________________________________
Premiere! Next summer, the world's largest exhibition centre in Hanover will host a car show of almost the same size for the first time. For three days, everything will be under the sign of tuning, performance, lifestyle and communities. On Saturday, vehicles of the XS Carnight will make a stop in Hanover, there will be a huge private car area, an off-road and adventure course and, of course, motorsport and drifting competitions. The organizers promise "performance-optimised cars with variable suspensions on wide tyres with polished special rims and in stark colours". All this together is expected to attract several 10,000 visitors.
Period: 08 – 10 July 2022
Location: Hannover Messe
______________________________________________________________________________
Every year, the Heidbergring in Geesthacht near Hamburg is the venue for this popular event for tuning enthusiasts and horsepower fanatics. At least two highlights are worth highlighting: the drift show, where you can take a seat as a co-driver in real racing cars. And the legendary acceleration race, where – after a successful application – you will start with your own vehicle. Of course, the Show & Shine competition is not to be missed. Who has the most beautiful car? Only those who take part can win.
Period: No date yet for 2022
Location: Heidbergring, 21502 Geesthacht
______________________________________________________________________________
"We are all BMW" was the motto of this fine event in previous years. Tuners of the most beautiful BMWs and Minis of all types met on the event grounds in Meppen, Emsland. Professional shootings, prizes and trophies were awarded to the best. But it is still unclear whether the event will survive the Corona break. A date for 2022 has not yet been announced.
This might also interest you