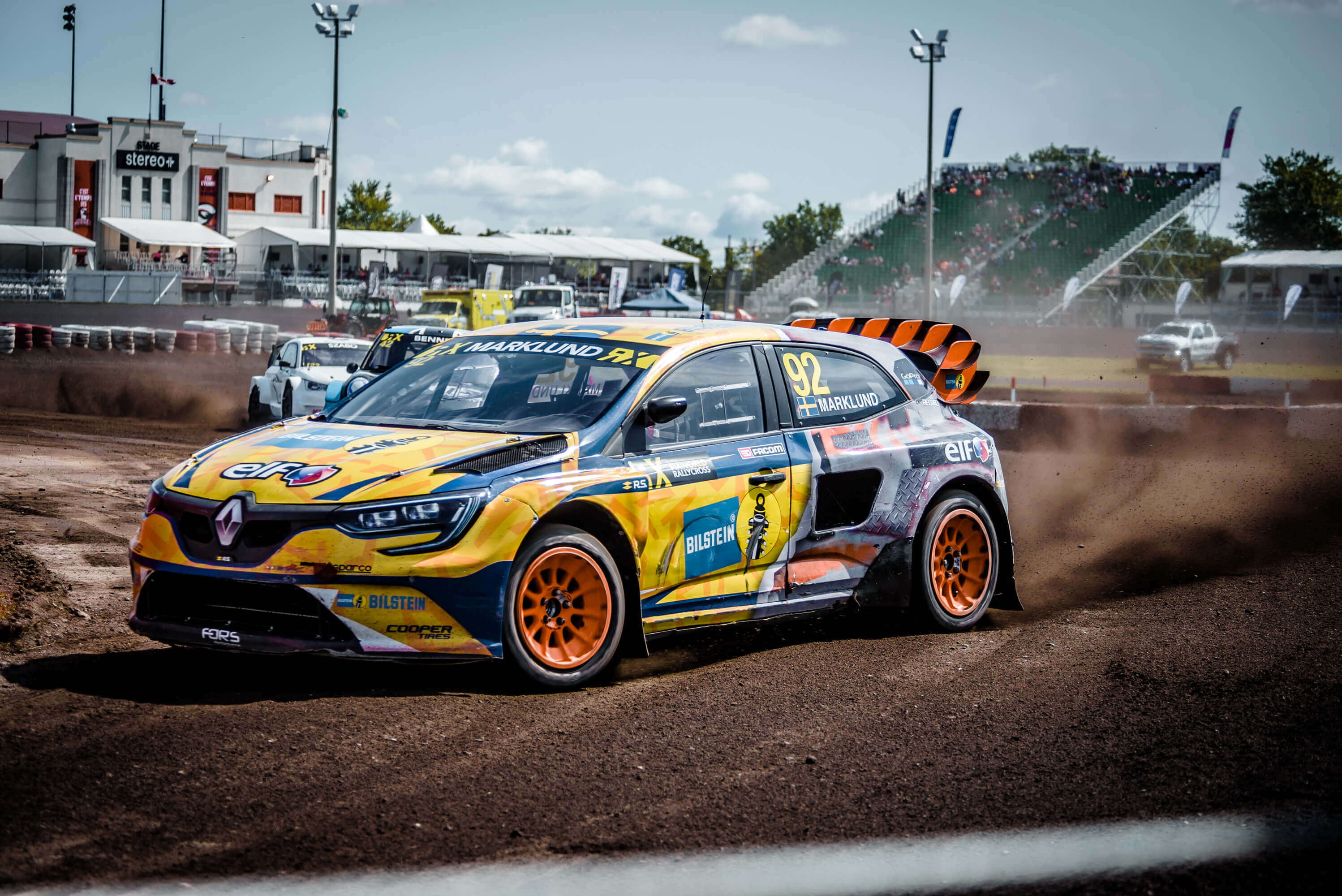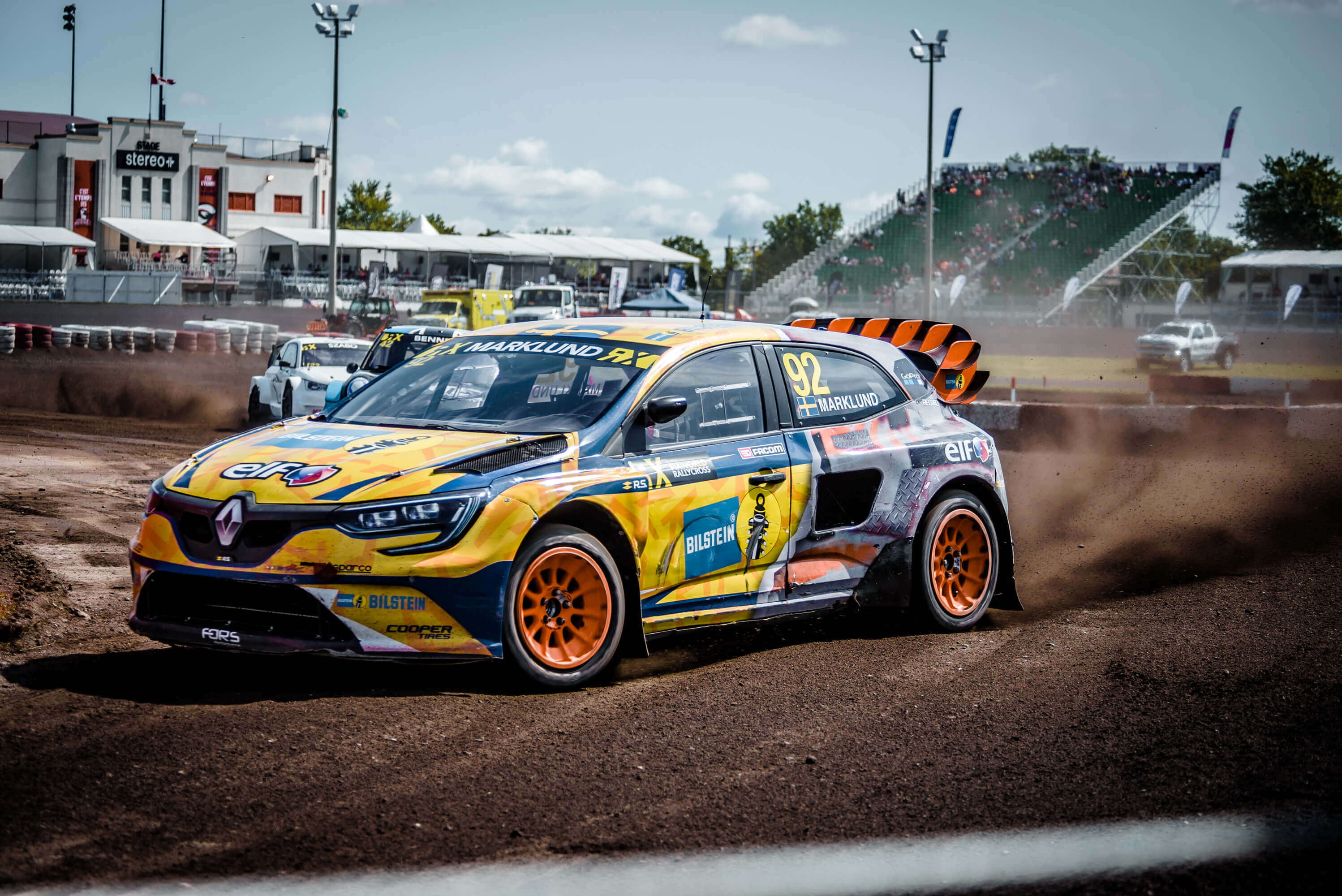 Chicherit und Marklund im Finale: Bärenstarke Vorstellung wird nicht belohnt
7th round of the FIA World Rallycross Championship in Canada
The BILSTEIN-sponsored team GCK puts in a strapping performance at the seventh round of the World RX Championship in Canada, but narrowly misses the podium.
Guerlain Chicherit and Anton Marklund were amongst the field's fastest drivers in Trois-Rivieres right from the start. Especially Chicherit demonstrated that the Renault Mégane RS with BILSTEIN shock absorbers is one of the World Championship's fastest RX machines with the second-fastest time in the second qualifying round and third-fastest time in the fourth. Guerlain and Anton both qualified for the semifinals without difficulty, where they confirmed their standing with a second (Chicherit) and third place (Marklund).
In the finals, Anton was pushed into the tire stacks by championship lead Kevin Hansen in the battle for third place. The Swede had to give up with a broken wheel suspension. Hansen was disqualified post-hoc for his hard maneuver. Guerlain reached fourth place despite a defective transmission – his best result in the World RX Championship so far.
Right at the front, the Norwegian Andreas Bakkerud won with a relatively unchallenged start-finish-victory over Janis Baumanis and Timur Tymerzianov.
The World RX Championship will be returning to Europe at the end of August: Once the engines are roaring in Lohéac, France, Anton and Guerlain will take to the steering wheel again highly motivated – their sights set on the season's first win.