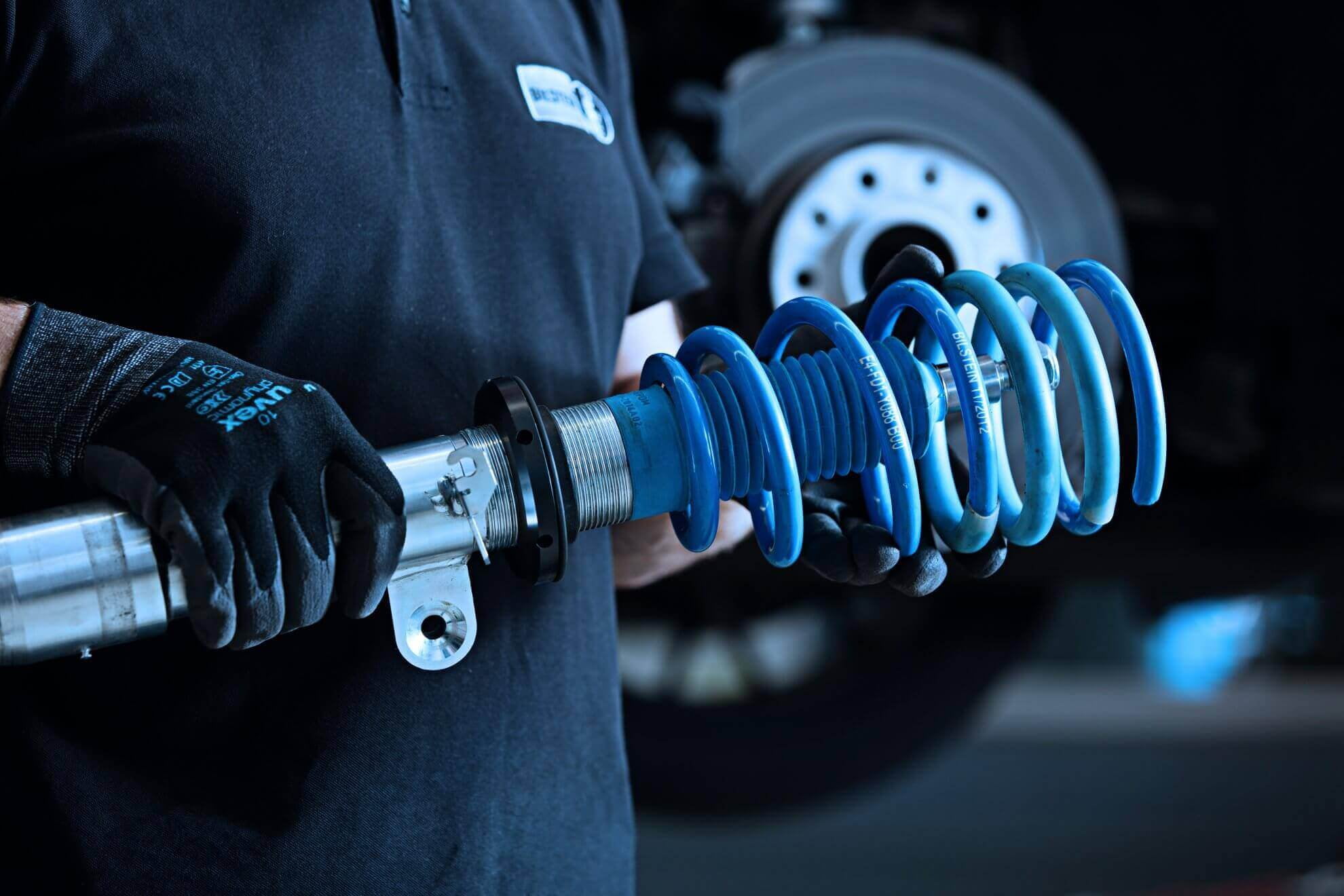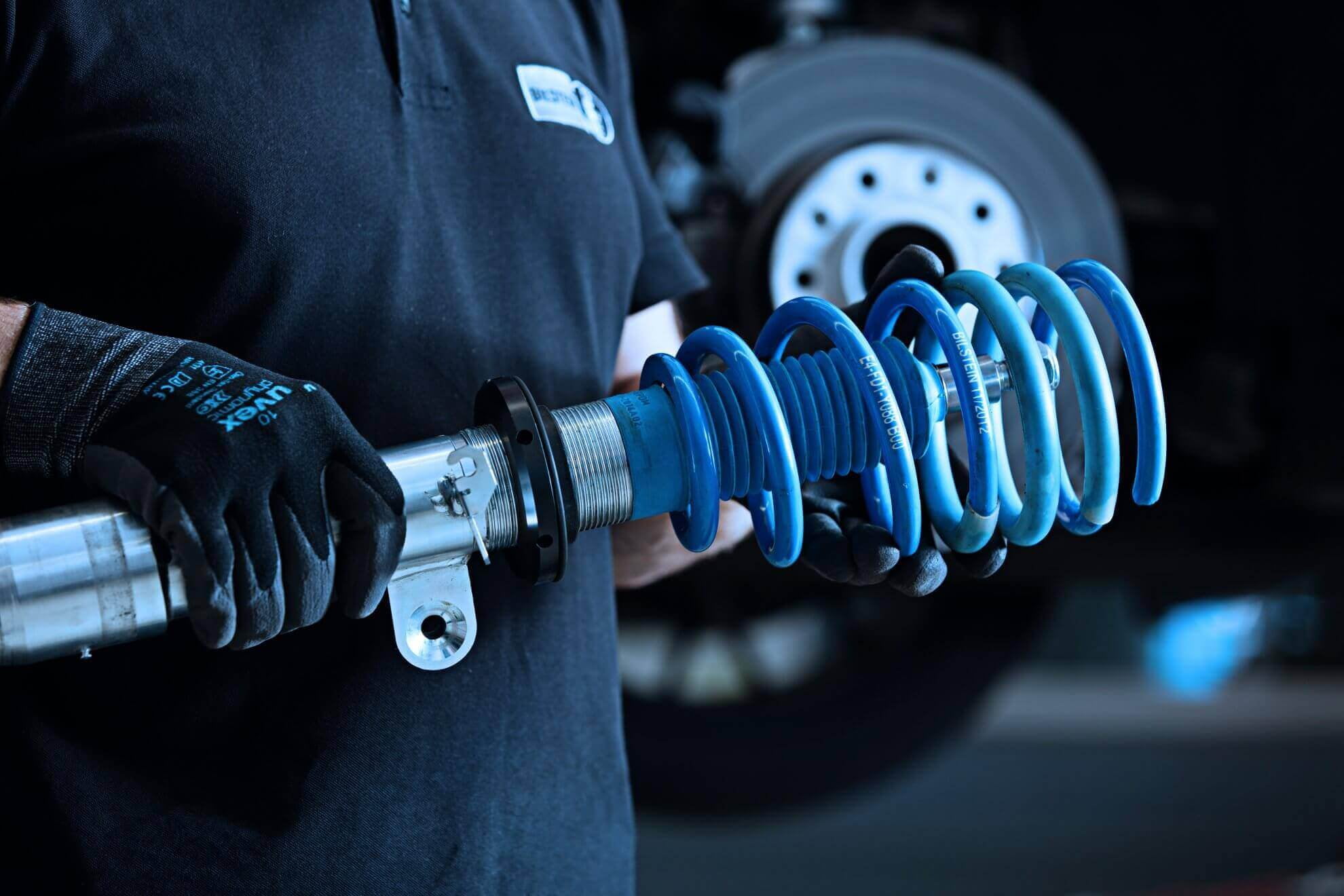 Lowering springs: how to get more out of your car
Lowering with sense and understanding.
Clearly, a lowered car offers a sporty look and appears dynamic even when stationary. And from the point of view of driving dynamics, lowering the car with sport suspension and proper springs also makes sense: on the one hand, the car has a lower centre of gravity and, due to the stiffer springs, the vehicle rolls and pitches less and reacts more quickly to the driver's steering commands.
We at BILSTEIN work according to the motto: "As soft as possible, as hard as necessary". Despite of all the advantages of a tight setup, soft springs and shock absorbers provide more traction and higher mechanical grip, especially on undulating tracks such as the Nürburgring-Nordschleife.
An almost traditional problem with suspension tuning: For budget reasons and/or lack of knowledge, many tuning fans often limit themselves to mounting shorter springs in conjunction with standard shock absorbers. Not a good decision. Because springs should always be considered in combination with shock absorbers: Series shock absorbers are always matched to the spring rates of the series springs.
Because the spring travel of sports springs is shorter, they have a harder spring rate and the standard shock absorber is simply not designed for this. When using a sports spring set, we therefore recommend a combination with properly matched shock absorbers. Our BILSTEIN B8 shock absorber is designed to be used in combination with sports springs. It not only has a correspondingly sporty characteristic curve, but also is shortened in length. Thus, it offers excellent road performance.
It goes without saying that we also offer ready-adjusted complete suspension systems with the BILSTEIN B12 Pro-Kit (lowering up to 40 mm) and the BILSTEIN B12 Sportline (max. 50 mm lower). They include four shortened BILSTEIN B8 shock absorbers and properly matched Eibach lowering springs. These suspensions are designed for drivers who want a sporty look and feel without sacrificing too much comfort.
For performance fans, we offer the BILSTEIN B14 and BILSTEIN B16 coilover suspension systems with sporty identification in our program. Both have a TÜV-certified stepless adjustment range. The BILSTEIN B16 coilover suspension is a high-performance product that offers not only stepless height adjustment but also manual damping force regulation in ten clearly tactile clicks. This results in a wide adjustment range that enables the driver to adapt the suspension to individual requirements.
Drivers who are regularly on the racetrack are best advised to use our BILSTEIN Clubsport suspension. This is a particularly powerful high-end coilover suspension with TÜV certificate and 2-way adjustment system, which allows the driver to adjust the traction and compression force of his suspension while installed. The wheel camber can be adjusted using the supplied Unibal dome bearings so that higher cornering speeds can be achieved.