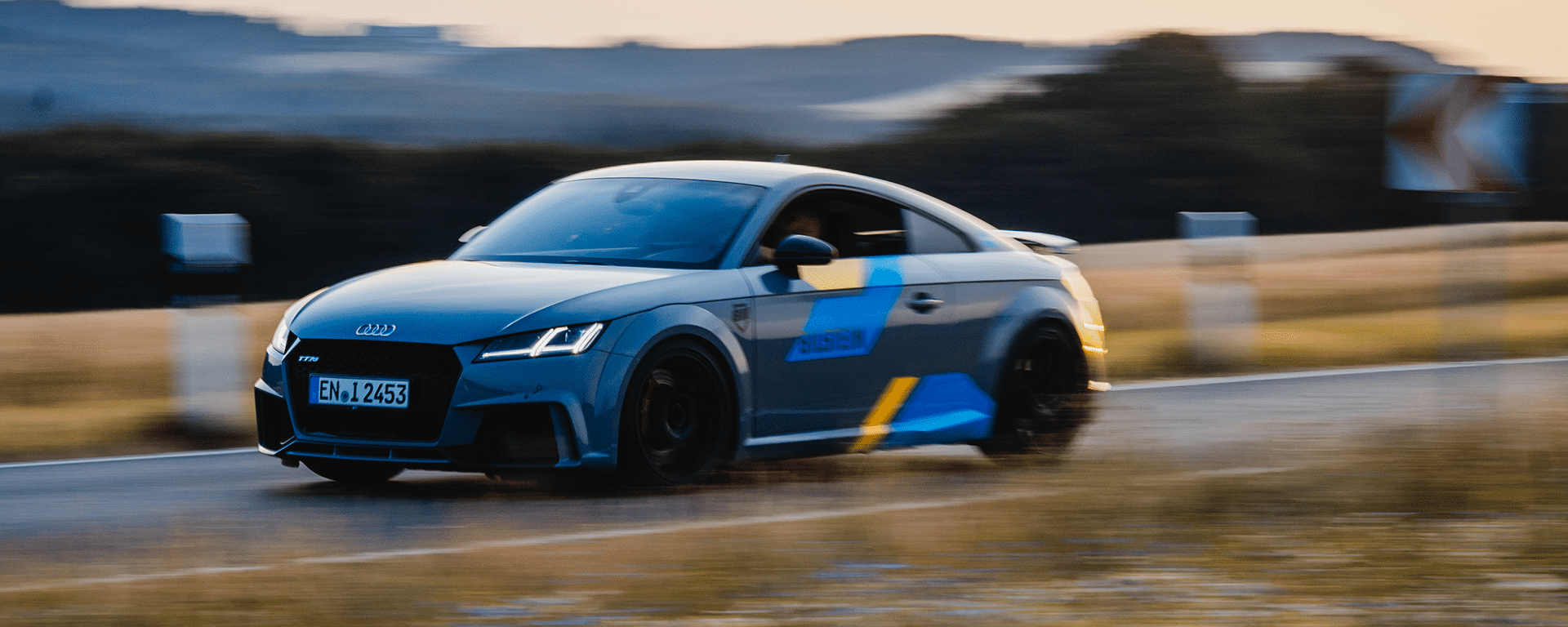 Individual.

Sporty.

Just like you!
BILSTEIN B14.
You are the benchmark. Your needs are our focus. Sporty on the road, in everyday life and full speed on the track. With our BILSTEIN B14 street performance coilovers, you close the gap ̶ as personalised as you need, as easy as you wish.
WAY AHEAD
Das Produkt passt in Dein Fahrzeug.
Das Produkt passt nicht in Dein Fahrzeug.
Alternativ sind die folgenden BILSTEIN-Produkte mit Deiner Fahrzeugauswahl kompatibel:
Derzeit gibt es keine weiteren BILSTEIN-Produkte, die mit Deiner Fahrzeugauswahl kompatibel sind.
DIE GUTE NACHRICHT: Eine Revision von Hochleistungsdämpfer (ab BILSTEIN B6 aufwärts) ist je nach Bauart möglich. Bitte setz Dich dazu mit unserer Kundensonderwunsch-Abteilung in Verbindung.
Kontakt zum Kundensonderwunsch
Finde einen Händler
Sporty handling you can feel in any situation – even on the track
Are track days your thing? Our Track Performance suspensions let you benefit from dynamic damper settings for the ultimate handling experience, yet still deliver daily driving comfort.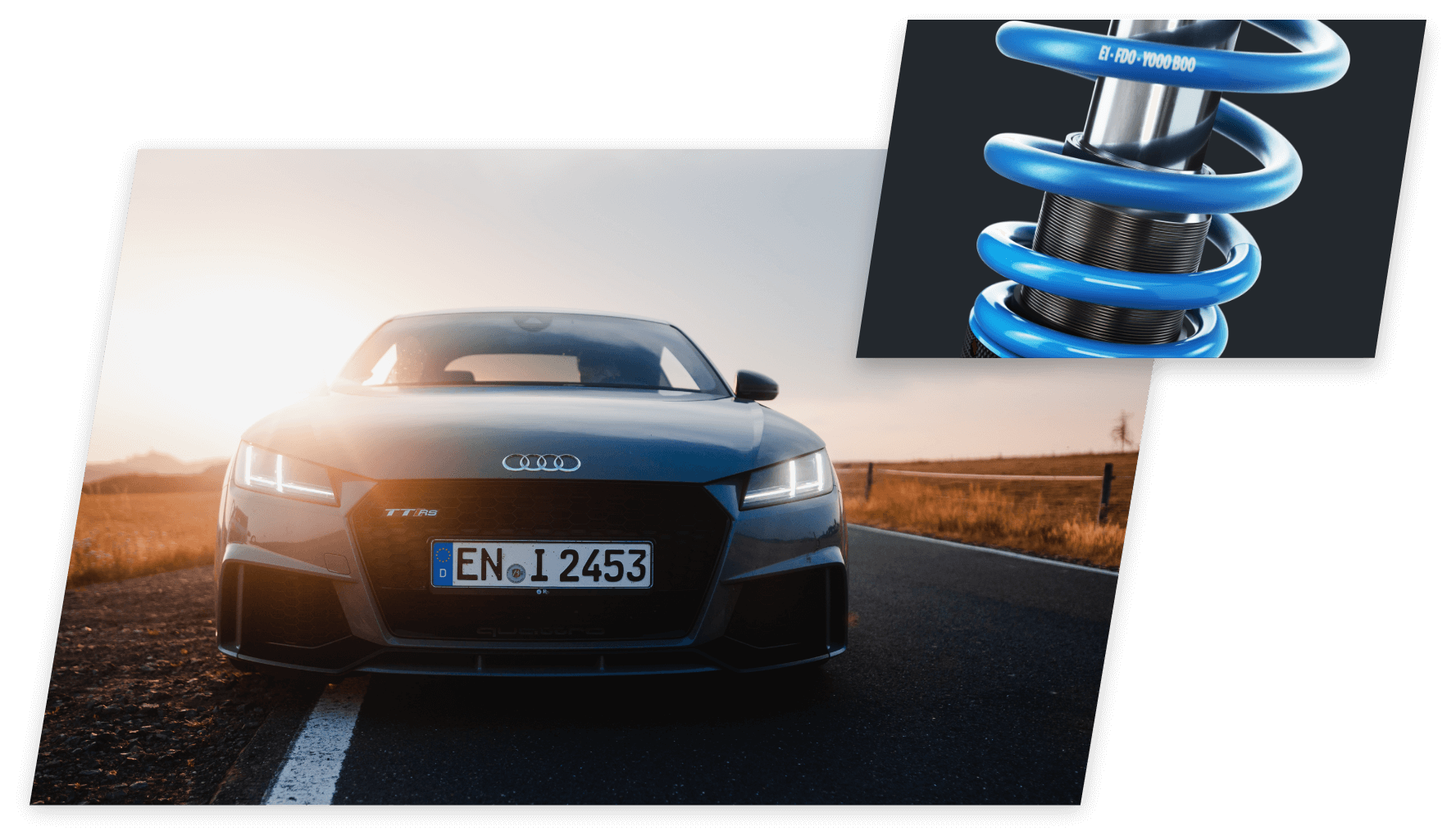 Set your ride height to suit your personal taste and vehicle
Our Performance suspension systems allow you to lower your ride height by up to 50 mm – you choose how far to go. Adjustment couldn't be easier!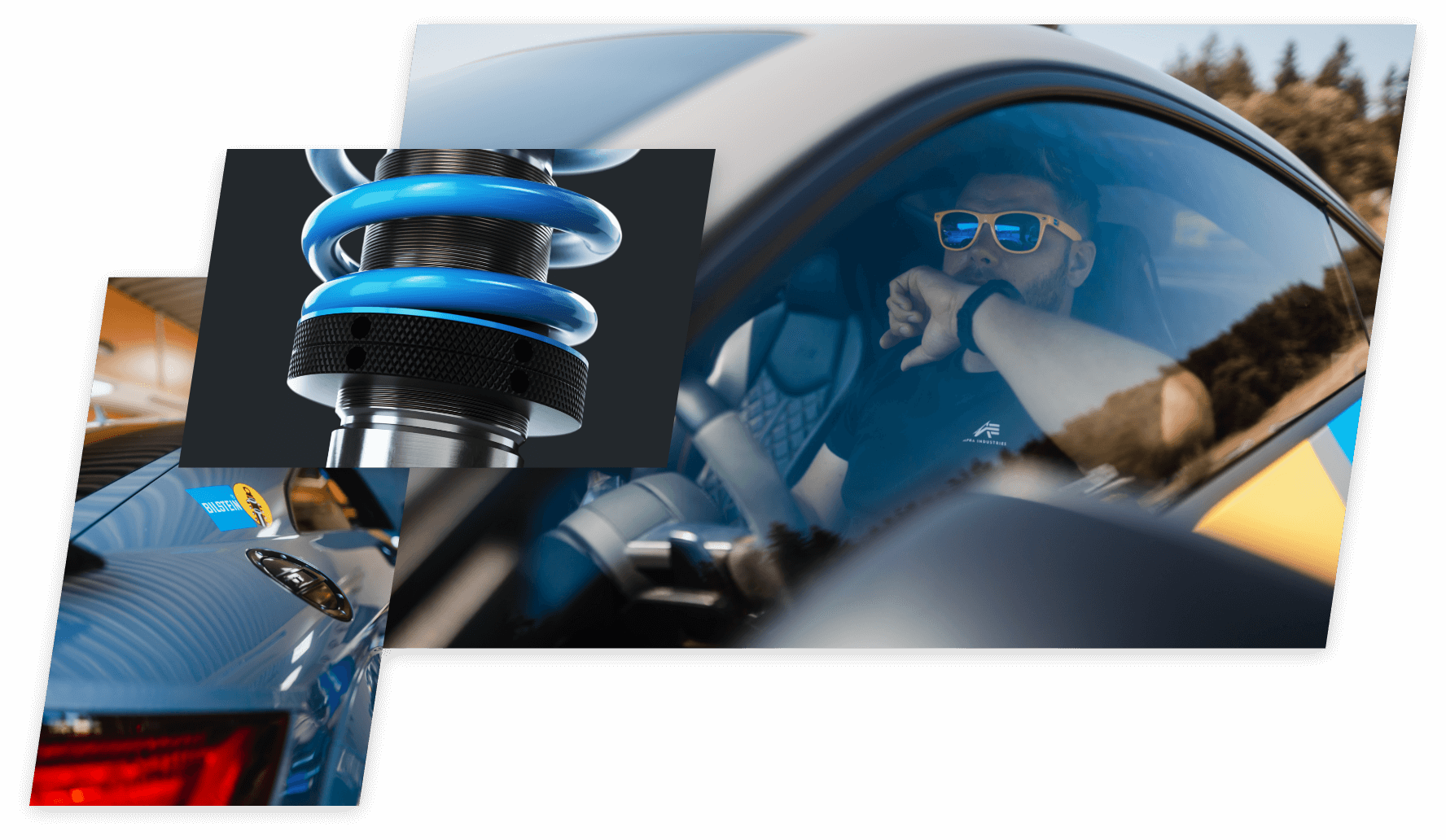 Proven on all racetrack types around the world
Tight curves, long straights, potholes – the road offers many challenges. In BILSTEIN driving tests, we tune our Performance suspensions to meet the widest range of conditions. Our goal is to provide the perfect BILSTEIN driving experience for all drivers.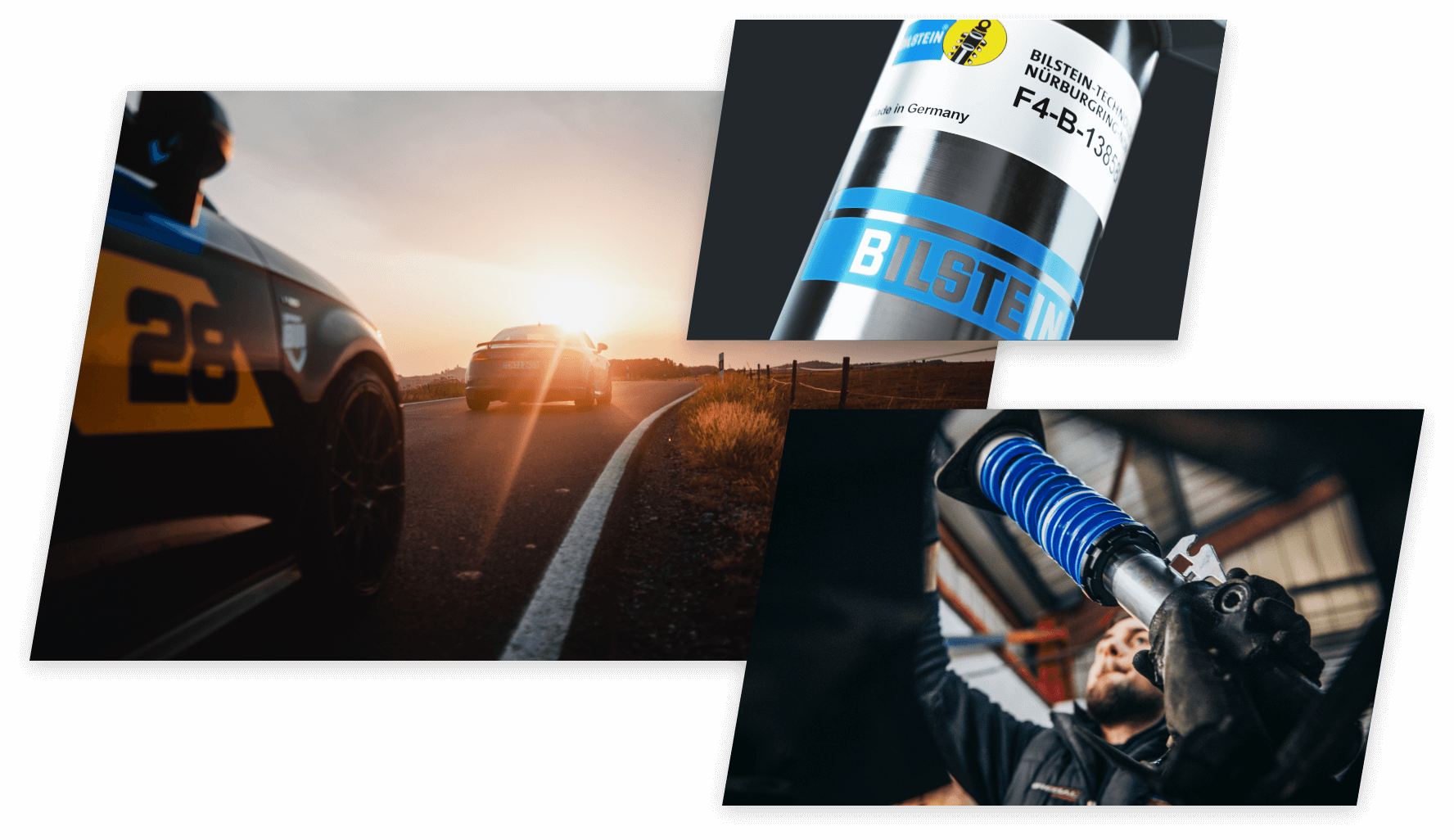 BILSTEIN B14
Damper settings for very sporty handling in any situation on the road or track
Lower your ride height by up to 50 mm: flexibly and individually – with threads to spare and a technical certification
BILSTEIN driving tests fine-tune suspensions to perfection – for any challenge the road may bring
Provides improved stability for more performance and comfort – even on long-haul trips
Perfectly tuned lowering: Get rid of that unsightly wheel gap – without any technical issues!
Find a dealer now
Discover BILSTEIN B14 coilover suspension
Fast. Low. Sexy.
Whether on the city streets, a winding country road or on the world's most demanding race tracks – our performance suspension systems put you at the forefront of driving pleasure. We combine the best technologies, components and parts for you, your style and your demands.
Award-winning shock absorbers and performance suspensions
Success on the race track can be measured by lap times. But success off the track has many faces. One of our most important indicators has always been our users direct feedback. For example, the readers choice among their favorite shock absorber brands collected by leading automotive magazines in their annual surveys. Once again, we are honored with various awards which we are proud to share.