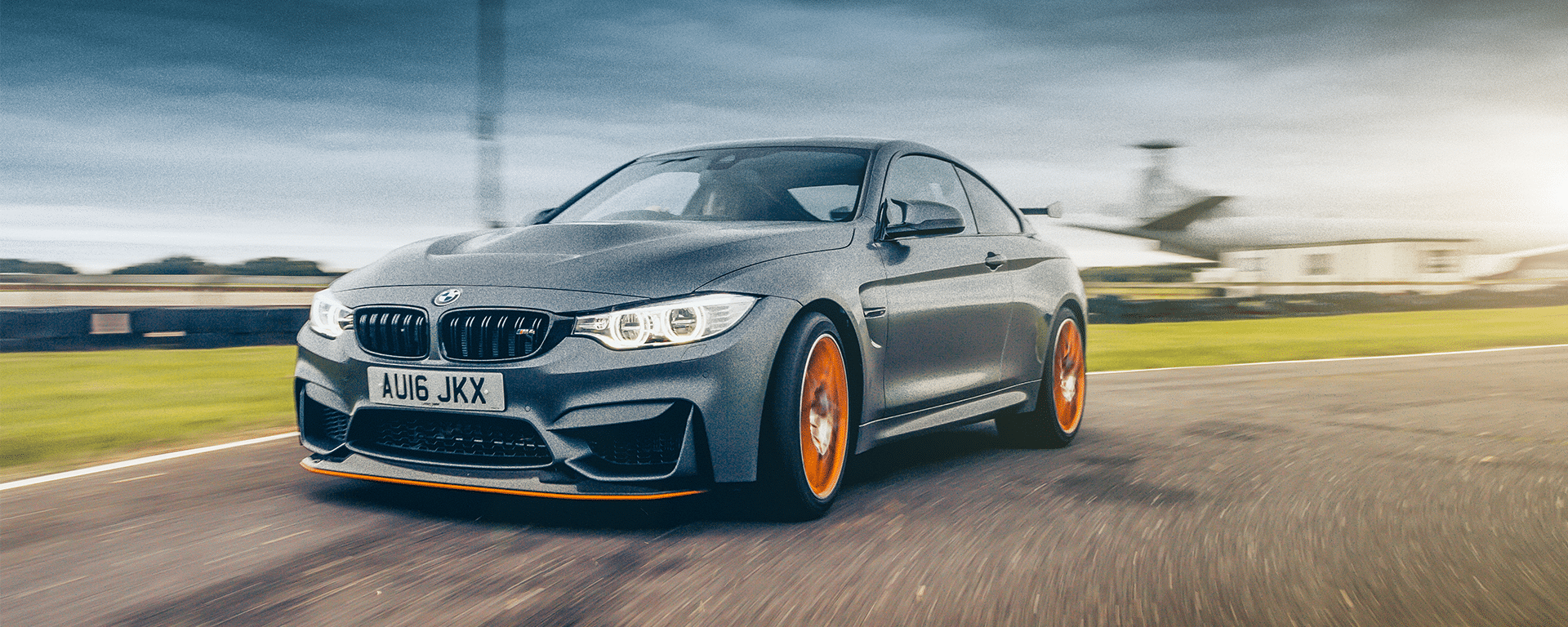 It's all about

the setting!
BILSTEIN B16.
When you drive, you drive with passion. Control is in your hands. You are prepared ̶ your ride too: with a turn of a knob – from everyday life to attack. This is what our BILSTEIN B16 track performance threaded ride height adjustable kits stand for. With their Dual-Click adjustment – they are easy to handle and twice as effective.
Drive the Legend.
Das Produkt passt in Dein Fahrzeug.
Das Produkt passt nicht in Dein Fahrzeug.
Alternativ sind die folgenden BILSTEIN-Produkte mit Deiner Fahrzeugauswahl kompatibel:
Derzeit gibt es keine weiteren BILSTEIN-Produkte, die mit Deiner Fahrzeugauswahl kompatibel sind.
DIE GUTE NACHRICHT: Eine Revision von Hochleistungsdämpfer (ab BILSTEIN B6 aufwärts) ist je nach Bauart möglich. Bitte setz Dich dazu mit unserer Kundensonderwunsch-Abteilung in Verbindung.
Kontakt zum Kundensonderwunsch
Finde einen Händler
Adjust damper settings to set the exact ride experience you want
Adjust rebound and bump control to your preferences easily and safely with the turn of a knob. Our Dual-Click adjustment gives you the power! Damper settings are controlled by an aluminum knob with 10 distinct clicks. 100% easy-to-use and adjust after installation.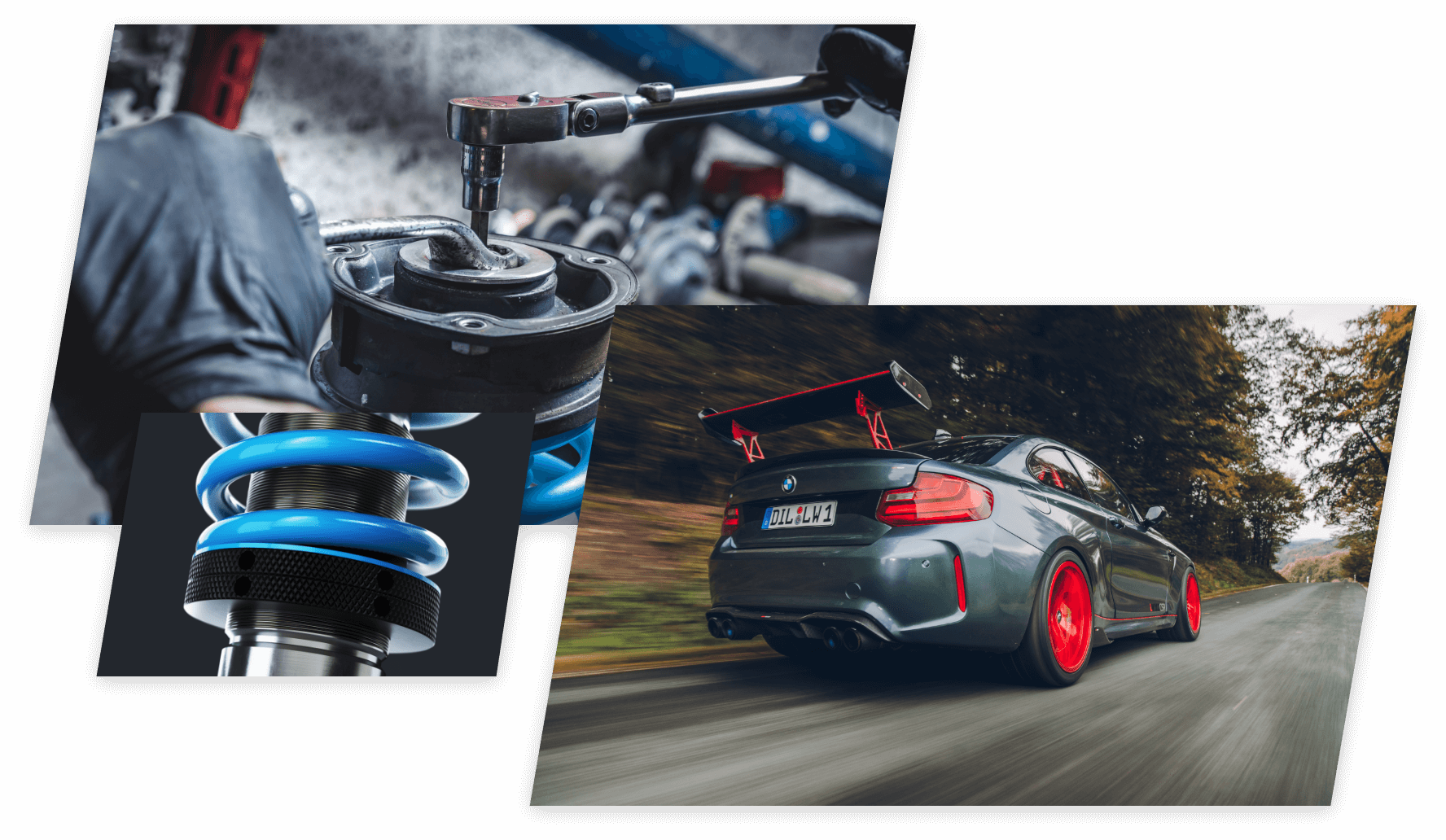 Sporty handling you can feel in any situation – even on the track
Are track days your thing? Our Track Performance suspensions let you benefit from dynamic damper settings for the ultimate handling experience, yet still deliver daily driving comfort.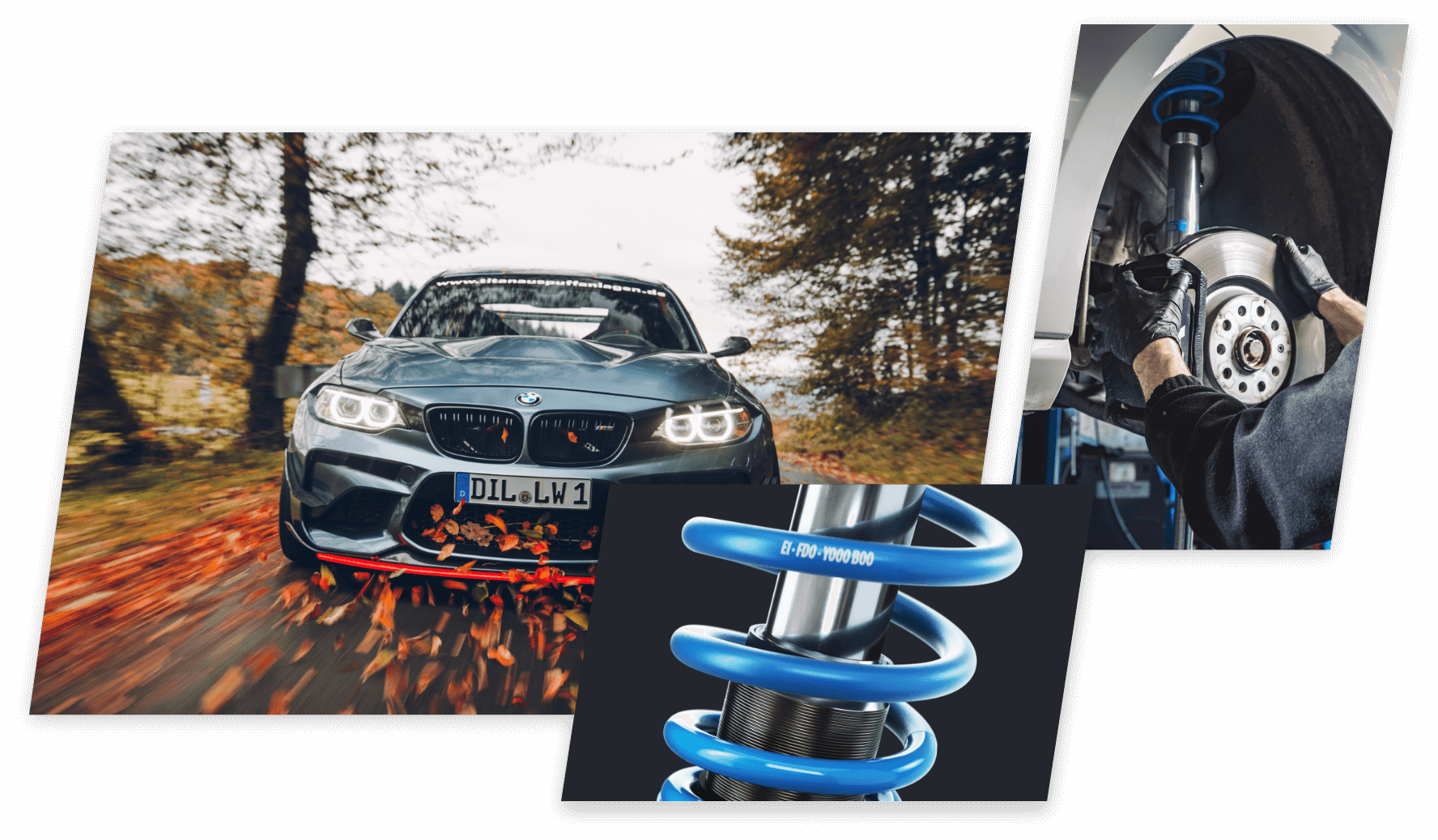 Set your ride height to suit your personal taste and vehicle
Our Performance suspension systems allow you to lower your ride height by up to 50 mm – you choose how far to go. Adjustment couldn't be easier!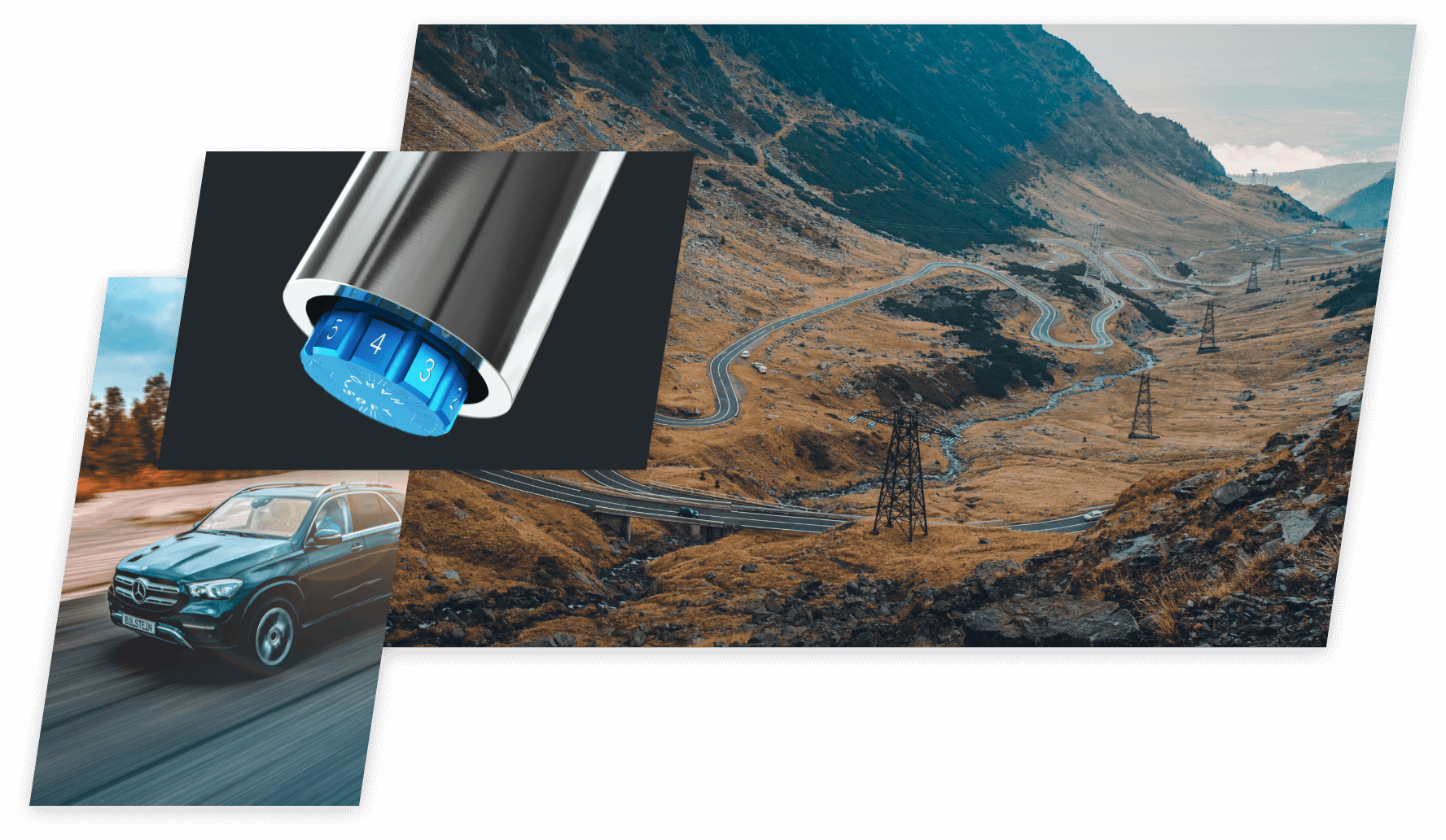 BILSTEIN B16
Damper settings for very sporty handling in any situation on the road or track
Lower your ride height by up to 50 mm: flexibly and individually – with threads to spare and a technical certification
Perfectly tuned lowering: Get rid of that unsightly wheel gap – without any technical issues!
Provides improved stability for more performance and comfort – even on long-haul trips
BILSTEIN driving tests fine-tune suspensions to perfection – for any challenge the road may bring
Find a dealer now
Get to know our BILSTEIN B16 Coilover Suspension
Suspension refresh in the green hell | Behind the scenes at Black Falcon
BILSTEIN coilovers tested and proven | from day to day to extreme
BILSTEIN B16 Coilovers for BMW F30
Fast. Low. Sexy.
Whether on the city streets, a winding country road or on the world's most demanding race tracks – our performance suspension systems put you at the forefront of driving pleasure. We combine the best technologies, components and parts for you, your style and your demands.
Unsere Stoßdämpfer und Sportfahrwerke überzeugen
Der Erfolg auf der Rennstrecke lässt sich an den Rundenzeiten messen. Aber der Erfolg abseits der Rennstrecke hat viele Gesichter. Einer unserer wichtigsten Indikatoren war schon immer das direkte Feedback unserer Kunden. Zum Beispiel die Wahl der Leser unter ihren bevorzugten Stoßdämpfermarken, die von führenden Automobilmagazinen in ihren jährlichen Umfragen erhoben wird. Wieder einmal wurden wir mit verschiedenen Auszeichnungen geehrt, auf die wir stolz sind.