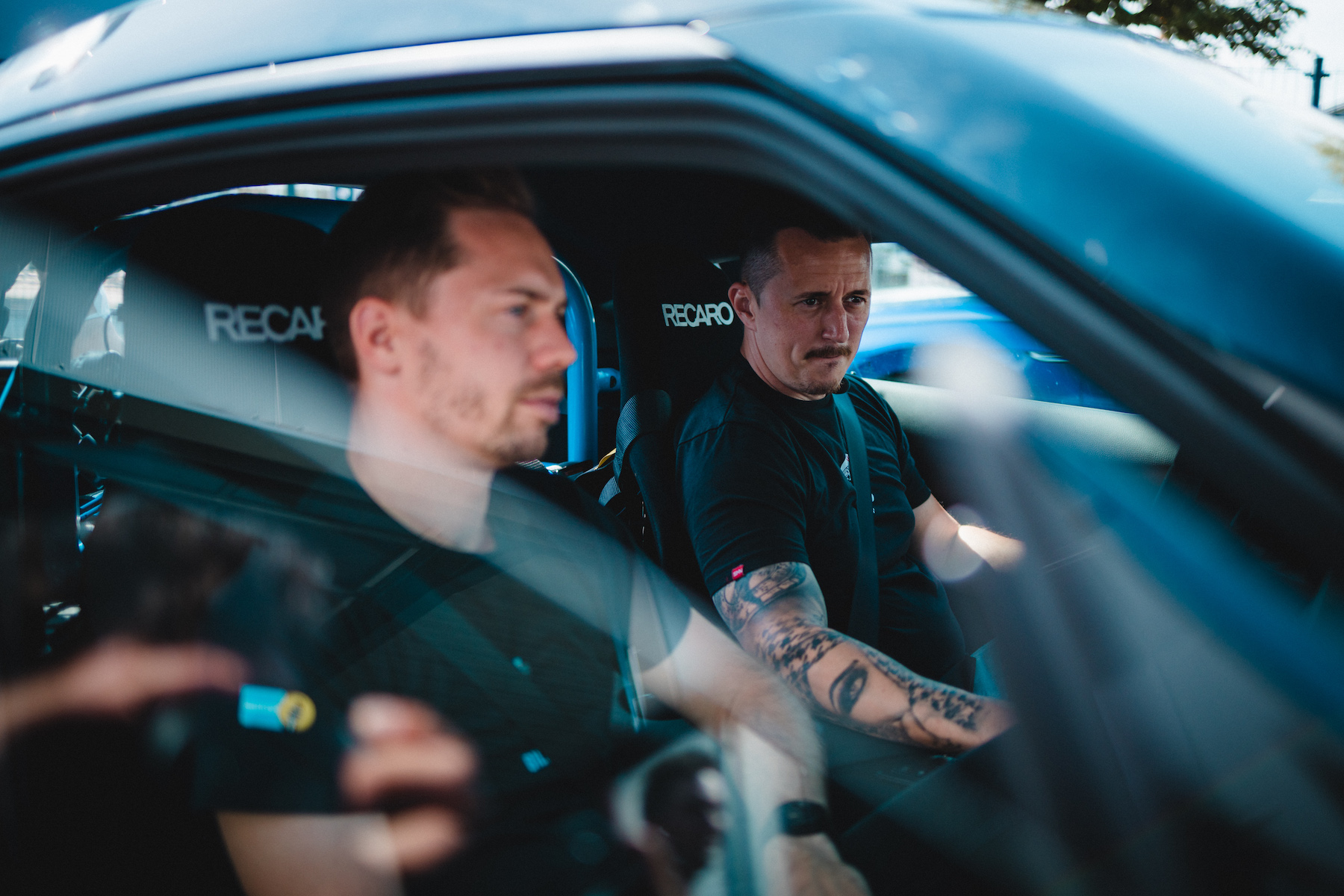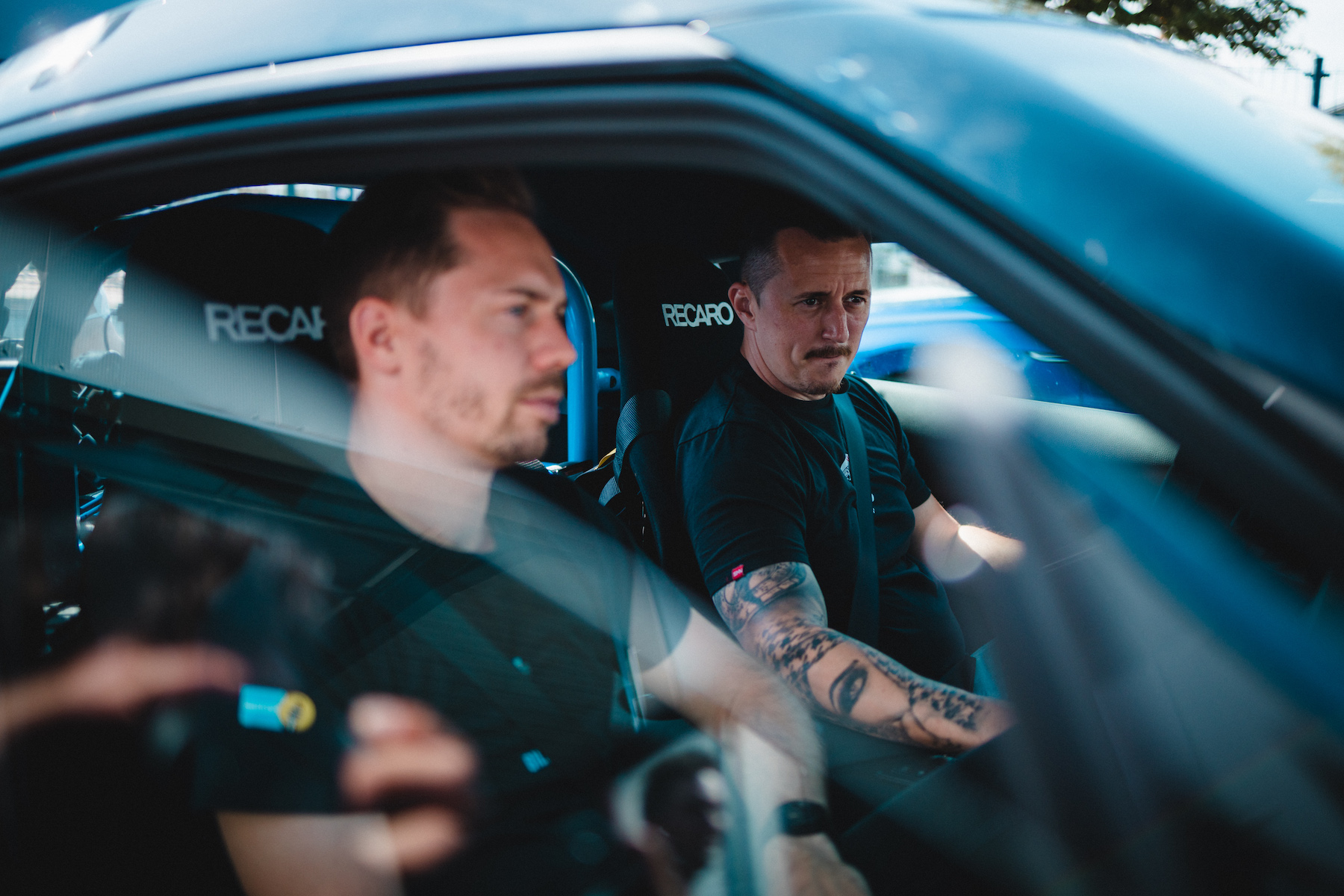 BILSTEIN Tracktool Project Part 3: 100 hp power boost for the Toyota Supra
Performance enhancement, second part! After we were able to boost the power of the BILSTEIN Toyota Supra by 20 hp (+25 Nm more torque) in the last episode of our Tracktool project thanks to a new exhaust system including downpipe, we're crowning it all today with a smart engine tuning.
Our BILSTEIN presenter Nico Bastian made his way to Simon Motorsport. At the specialists for chip tuning, turbo and exhaust technology, the engine of the Toyota Supra receives an extensive engine tuning.
New coolers for engine and transmission from CSF
But first, the system's periphery gets a first treatment. Carbonfiber Dynamics supplies new, particularly powerful CSF coolers. Among other things, the Dortmund-based company from Germany installs a gearbox auxiliary cooler and a water auxiliary cooler. The task is clear. Because high-performance powertrains are exposed to high temperatures, especially on the race track, the engine and transmission must be cooled to the highest degree. This is the only way they can develop their full performance.
Because basically one thing is true. The higher the temperature, the lower the performance. The optimized radiators are intended to achieve both an increase in performance due to low intake air temperatures and permanently efficient cooling.
All coolers not only have an increased volume. Special fins and tubes in B-shape significantly increase the cooling efficiency compared to the conventional O-tube design.
Carbon intake system from Eventuri for the Supra Tracktool
A carbon intake system from Eventuri provides better sound and a performance boost thanks to an optimum air supply and low intake temperatures. Once the peripherals have been ticked off, engine specialist Franz Simon gets down to business.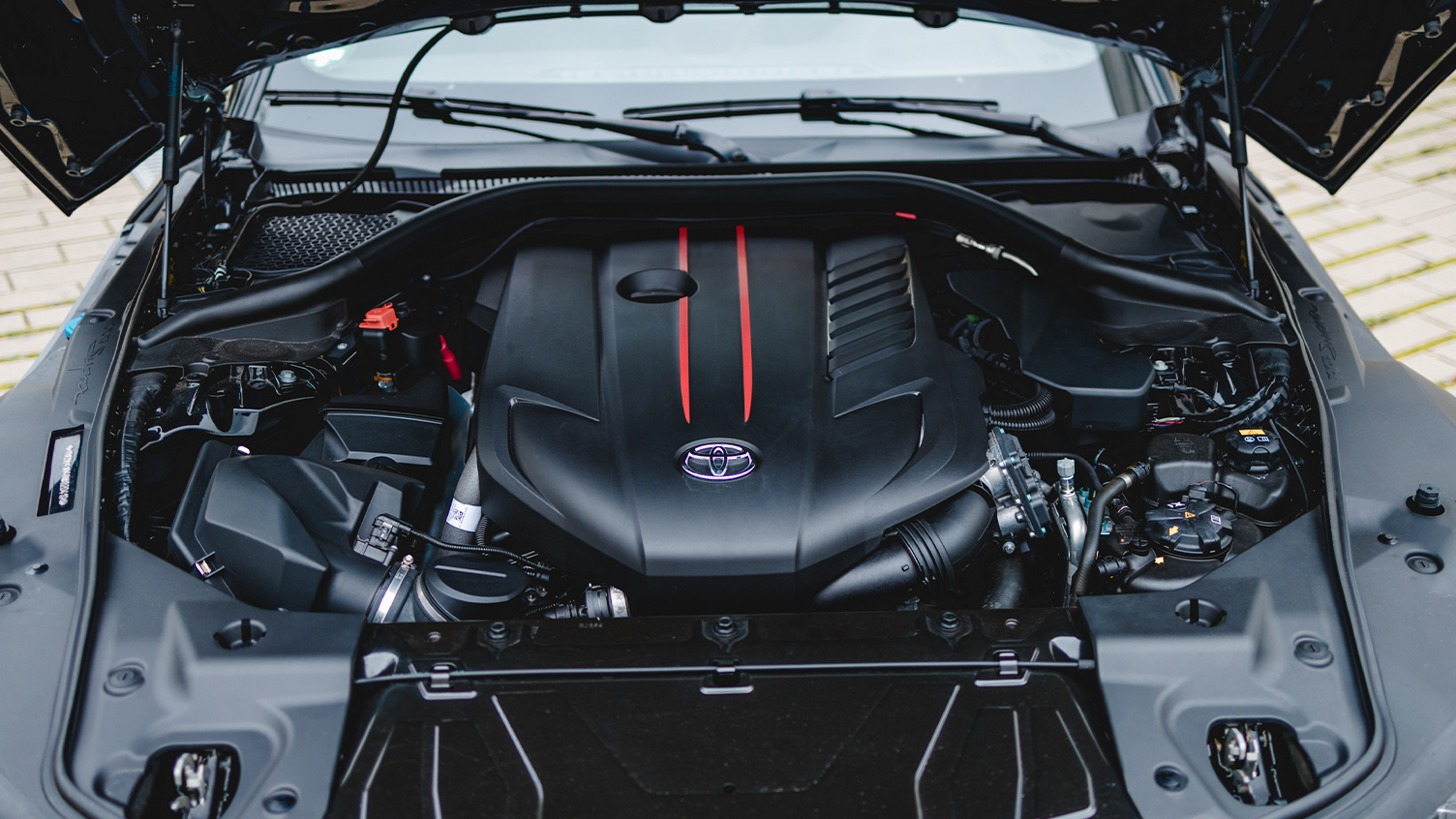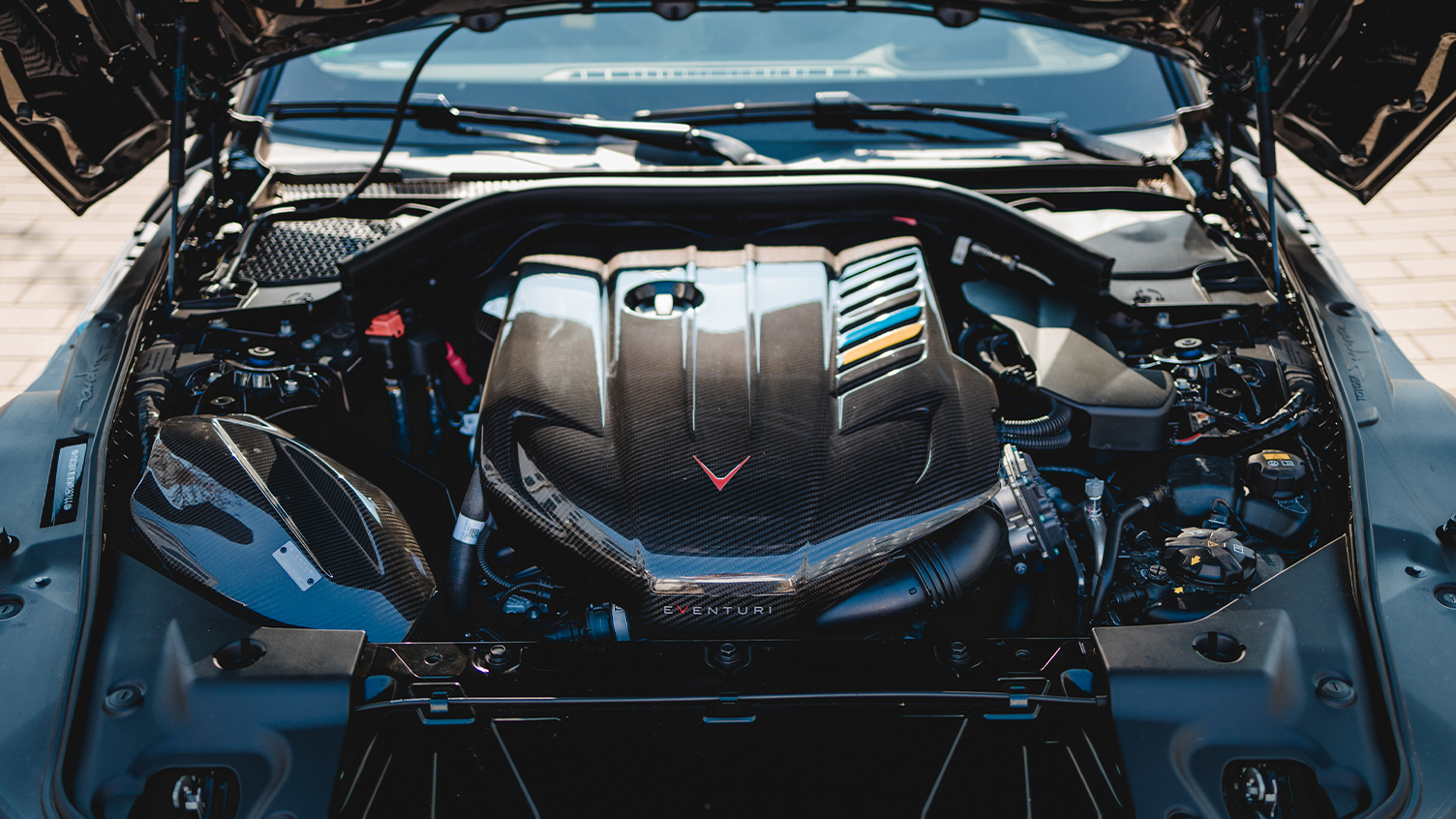 Before
After
Franz first removes the engine control unit and downloads the original data. Then he edits and optimizes the maps, especially ignition and boost pressure, on the computer. The big advantage of chip tuning is the following. Engine power and torque can be increased without having to intervene mechanically on the unit. Particularly with turbo engines, surprisingly large increases in performance can be achieved with the help of chip tuning.
Engine tuning brings over 100 hp!
And that's also the case with our Toyota Supra. The dyno shows that the 3-litre in-line six-cylinder with twin-scroll turbocharger has gained over 120 hp compared to the standard version thanks to chip tuning and the new exhaust system including downpipe. All in all, the BILSTEIN track tool now mobilizes a hefty 462.9 hp and pumps a massive 626.4 Nm of maximum torque onto the rear axle.
How does the Supra drive with engine tuning? We'll reveal that in the next part of the series. That's when we'll take our Track tool for a detailed test drive for the first time. We'll also take a look at the current status quo of the track tool tuning project for you!