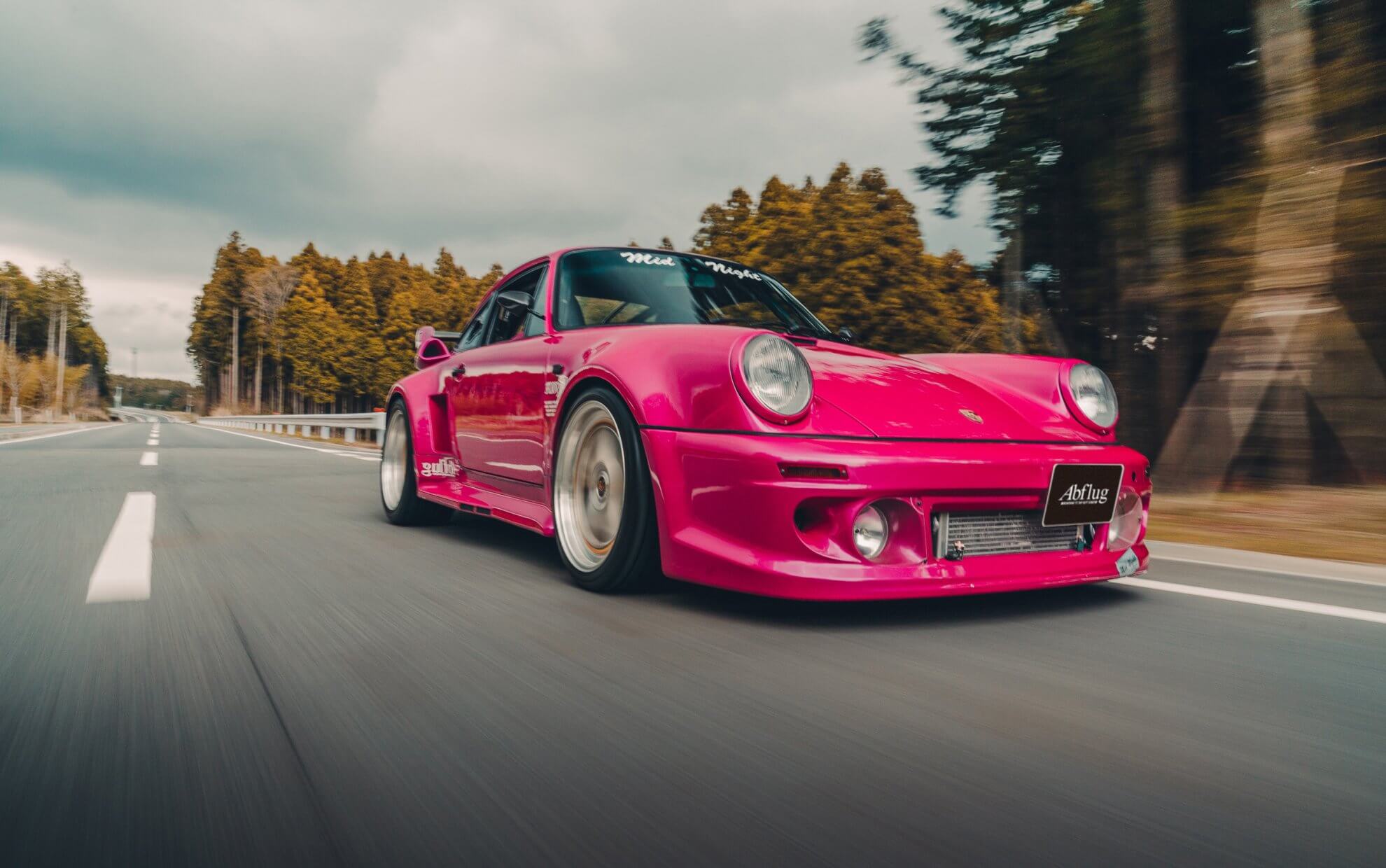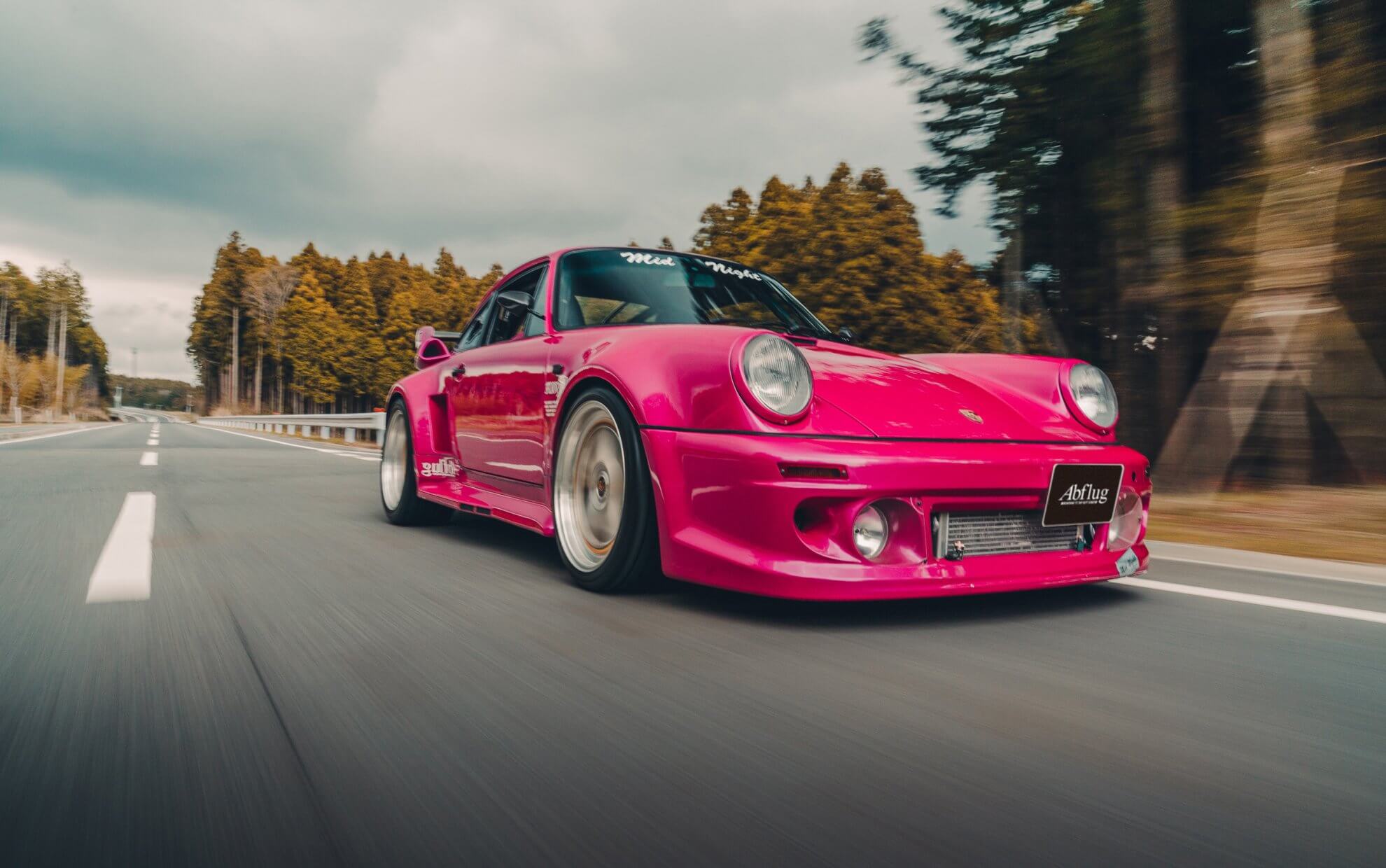 A Legend Returns: Abflug's Porsche 930 Turbo
For regular readers of the BILSTEIN blog, you'll already know our passion for the Japanese tuning scene runs deep. It's one of the longest running and most exciting in the world, and best of all it still thrives despite the continued hurdles we all face as automotive enthusiasts.
Back in 1989 – over three decades ago now – this culture was still a relatively unknown entity outside of Japan. There wasn't YouTube… because there wasn't even internet! It wouldn't be until magazines such as Max Power and Top Gear materialised that this culture became mainstream. But that didn't mean the Japanese tuning industry lay dormant until these times. Quite the opposite in fact.
What might surprise most is just how diverse this scene was, even in the late 80s. Domestic models like the Supra and Skyline already had their respective tuning houses, but the European and American scenes were just as prolific in Japan as they were back home. And in typical Japanese fashion, they didn't go about things with half measures…
Speed your thing? There's a tuner for just about every engine code imaginable. Want to stand out from the crowd? An abundance of bodyshops will build you one-off aero. What about if you want enough audio to rival the sound of a 747 taking off? Yup, there's a supplier for that too.
1989 introduced the world to Abflug, and if you're wondering where you've heard that name before, in Germany it simply means 'departure'. But before you get even more confused, it starts to make a little more sense when you read the company's strapline Abflug – Boarding To The Next Stage.
1989 introduced the world to Abflug, and if you're wondering where you've heard that name before, in Germany it simply means 'departure'. But before you get even more confused, it starts to make a little more sense when you read the company's strapline Abflug – Boarding To The Next Stage.
As a member of the Mid Night Racing Team, Uwabo-san and his Porsche were expected to perform at an incredibly high standard on a regular basis. Top speed – while important – was not the sole goal when building a car of this nature; stability at high speed and the ability to run WOT for mile after mile would often be the deciding factor between battles. Tuning a car purely for horsepower was the easy part. Improving reliability and having the confidence to run at speed was what made the Abflug 930 Turbo such a formidable car.
That's not t say it wasn't without its hiccups along the way. In the early 90s Uwabo-san was a regular on the track, specifically Fuji International Speedway. After several years of running the car relatively conservatively, the decision was made to overhaul it ahead of the Tokyo Auto Salon in 1994. Its Guards Red paintwork became the infamous pink we associate with Abflug now, and power output was taken to 380ps allowing it to nudge 185mph during one of the Yatabe test days in 1994. Unfortunately, disaster struck at a later date after a crash on the Wangan left it massively damaged.
A complete overhaul and restoration was undertaken between 1995 and 1996, with the car emerging towards the end of the year looking more brutal than ever before. Although attending Yatabe in January 1997, running problems with the ECU prevented it from clocking any significant speeds. The ECU in question was originally intended for an R32 GT-R Skyline, and after months of programming (and a little help from Kitabayashi-san at Pentroof) the Abflug 930 Turbo emerged an entirely new beast.
Power had jumped significantly from the 380ps of 1994 to a now estimated figure close to 680ps, with the potential to go as high as 800ps in race trim.
As the power increased, so did the era. During its restoration period the relatively stock bodywork was now widened with enlarged cooling ducts on either side along with new side skirts and revised bumpers. Possibly the most dramatic modification came in the form of a 'high downforce' wing first shown in 1999 – a multi-layer, aluminium and carbon fibre monster which wouldn't have looked out of place on a JGTC car.
As time progressed, Abflug continued to tweak the aero experimenting with different canards, engine intakes and wheel designs until finally settling with the spec pictured here – something which has now remained almost the same for the past decade of its life.
It's easy to look at the Porsche here, and similar Abflug creations, and assume they were built for style over substance. But the reality is quite the opposite. Ever since the late 80s and early 90s, Uwabo-san understood the importance of aerodynamics for top speed, 0-400m and even circuit racing. But not only did Uwabo-san develop each bodykit with this in mind, he listened to customer needs and in the process created bespoke cars which were instantly recognisable as Abflug creations.
Inside the Porsche, it's all business as you'd expect. A rollcage surrounds the cockpit framed by the Abflug steering wheel and STACK dash cluster. It's not necessarily pretty, but it's functional. The more you peel away, the more details you find. Lift the boot lid and the cramped 3.3-litre flat six looks unusually spacious. Why? Uwabo-san has switched from a single intercooler (mounted above the engine) to dual air-to-air units nestled behind the rear wheels – something now traditionally associated with modern Porsche Turbos.
By freeing up so much space inside the bay, this allows the use of six individual throttle bodies for better response and airflow feeding each cylinder. Better cooling, better airflow, bigger turbos and much more performance.
In 2020 Abflug remains a prominent part of Japanese tuning culture with multiple divisions still in existence, allowing them to accommodate for many tuning needs just like the original goal in 1989. Abflug Stolz focuses on European cars including the VW Golf and Beetle, while Abflug Gallant is their premium division – specifically tailored toward high-end models such as the Ferrari 430, Nissan GTR and Porsche Turbo. Additionally, one of Uwabo's first employees and long-standing friend – Isao Mizota – also runs his own tuning shop known as Revolfe which you can see featured on the BILSTEIN blog here.
The world has seen many changes in the past three decades, but in the quiet district of Gotemba it's business as usual for Abflug, and we wish them all the success in their next three decades.
BILSTEIN would like to say thank you to Isao Mizota for arranging our visit with Abflug, and Andy Carey of 3836 Factory for his help and detailed history on Uwabo-san's Porsche.