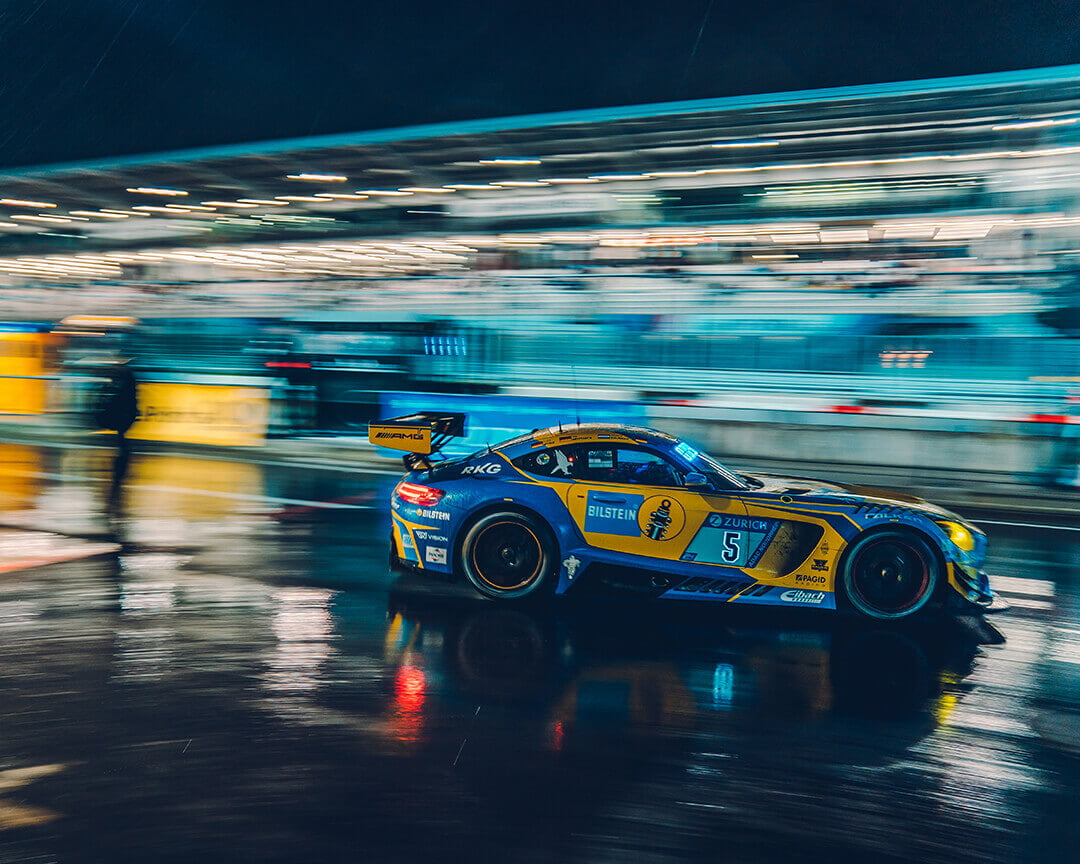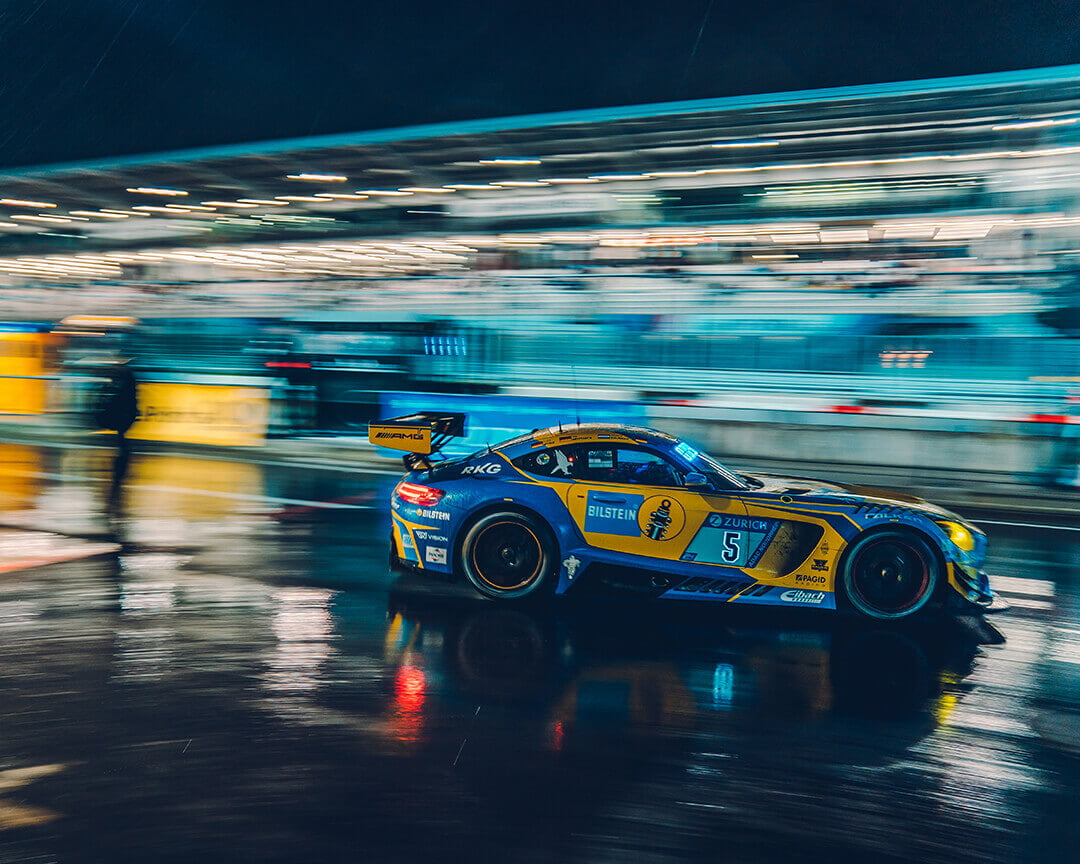 ADAC 24 Hour Race at Nürburgring 2019
BILSTEIN teams aim for top positions
From the 20th to 23rd June, the Nürburgring will once again be a place of pilgrimage for motorsport fans. At least 200,000 spectators are again expected at the traditional circuit in the Eifel region for the ADAC Total 24h Race at the Nürburgring. Numerous teams equipped with BILSTEIN suspensions are aiming for class wins. BILSTEIN partner Black Falcon still has a score to settle.
The Mercedes-AMG Team Black Falcon narrowly missed the overall victory at the 24-hour race at the Nürburgring in 2018: Due to a race interruption and the subsequent re-start, the team lost a comfortable lead of over four minutes last year shortly before the end of the race and had to admit defeat to the Porsche 911 GT3 R of Manthey Racing.
This year, the cards will be reshuffled: Black Falcon will start in the top class SP 9 with three Mercedes-AMG GT3. Adam Christodoulou, Maro Engel, Manuel Metzger and Dirk Müller want to return the favor for the disappointing second place in 2018 and will be motivated accordingly. At the 6-hour qualifying race, the general rehearsal before the 24-hour race, Black Falcon was already in good shape: With fifth place and tenth place, the team took two top 10 placings.
The Black Falcon Mercedes-AMG GT4 and Porsche 911 in the SP 8T, SP 10, V 6 and SP 7 classes are focusing on class victories at the Eifel Marathon.
The Monschau Wochenspiegel Team also envisions chances for top places. The team will compete again with two spectacular Ferrari 488 GT3. In the 6-hour qualifying race the Ferrari drove with the drivers Georg Weiss, Leonard Weiss and Hendrik Still to 19th overall and seventh place in the SP9 Pro-Am class.
The Japanese team Subaru Tecnica International with the Subaru WRX STI is hoping for the fourth class win in the fifth race. The four-wheeler starts in the SP 3T class with numerous technical updates as well as the well-rehearsed line-up with Tim Schrick, Carlo van Dam, Hideki Yamauchi and Takuto Iguchi.
Once again this year, the BILSTEIN Truck will be the central contact point for all BILSTEIN teams in the paddock of the Nürburgring. In the mobile, fully equipped workshop, shock absorbers can be checked and repaired or characteristic curves changed. "We can actually do almost anything in our truck that we can do at home in Ennepetal," explains Marco Kunert, Head of Motorsports Operations Road Racing at BILSTEIN.
The motorsport engineers and technicians will be at the teams' disposal during the week before the race and of course during the 24 hours of the race. Marco Kunert explains how important the BILSTEIN racing service is, especially for the smaller racing teams: "Many purely private teams depend on our service. After all, they do not have the opportunities that large teams have – even in terms of spare parts. We often take care that they can continue in case something goes wrong."