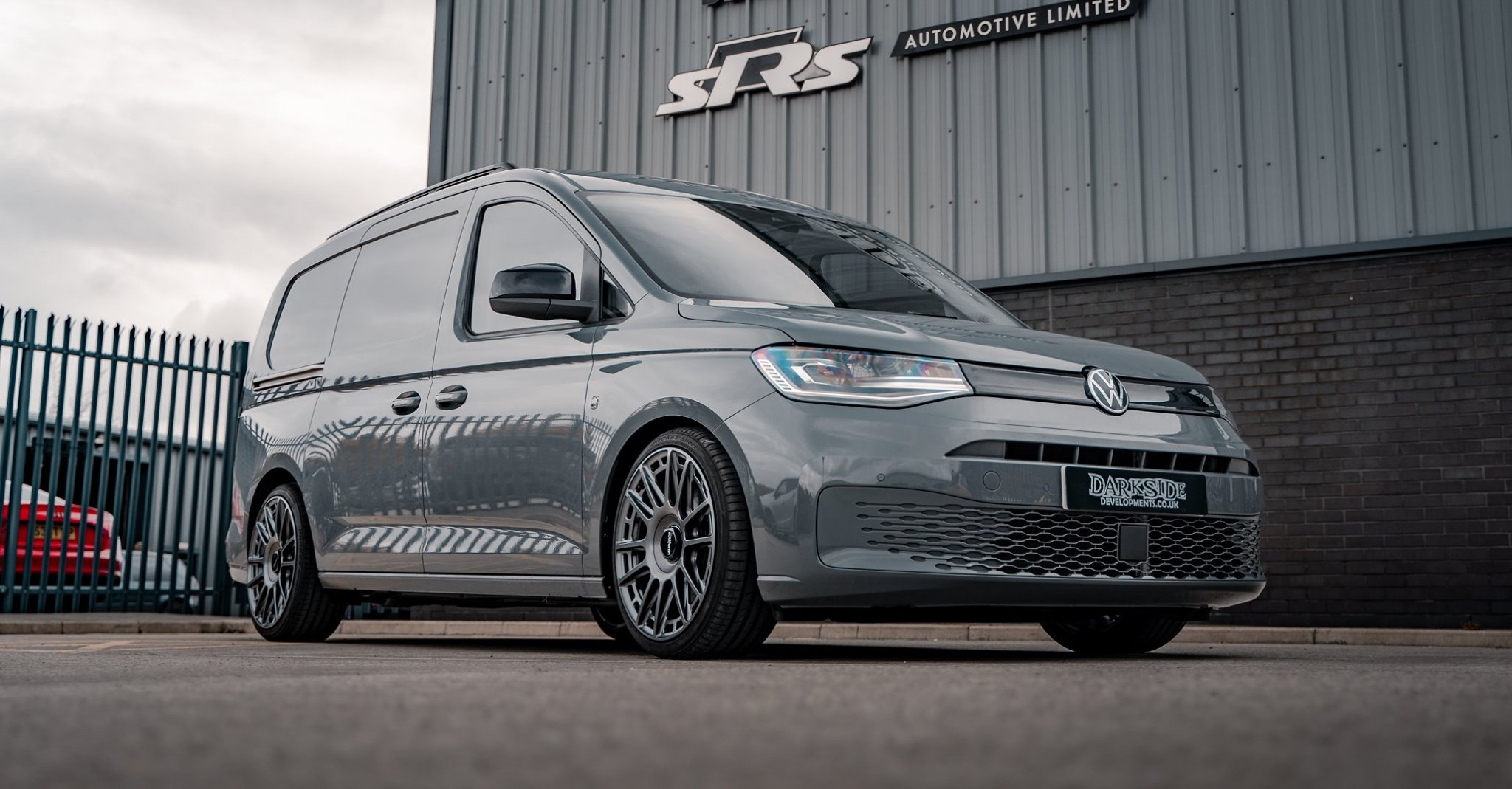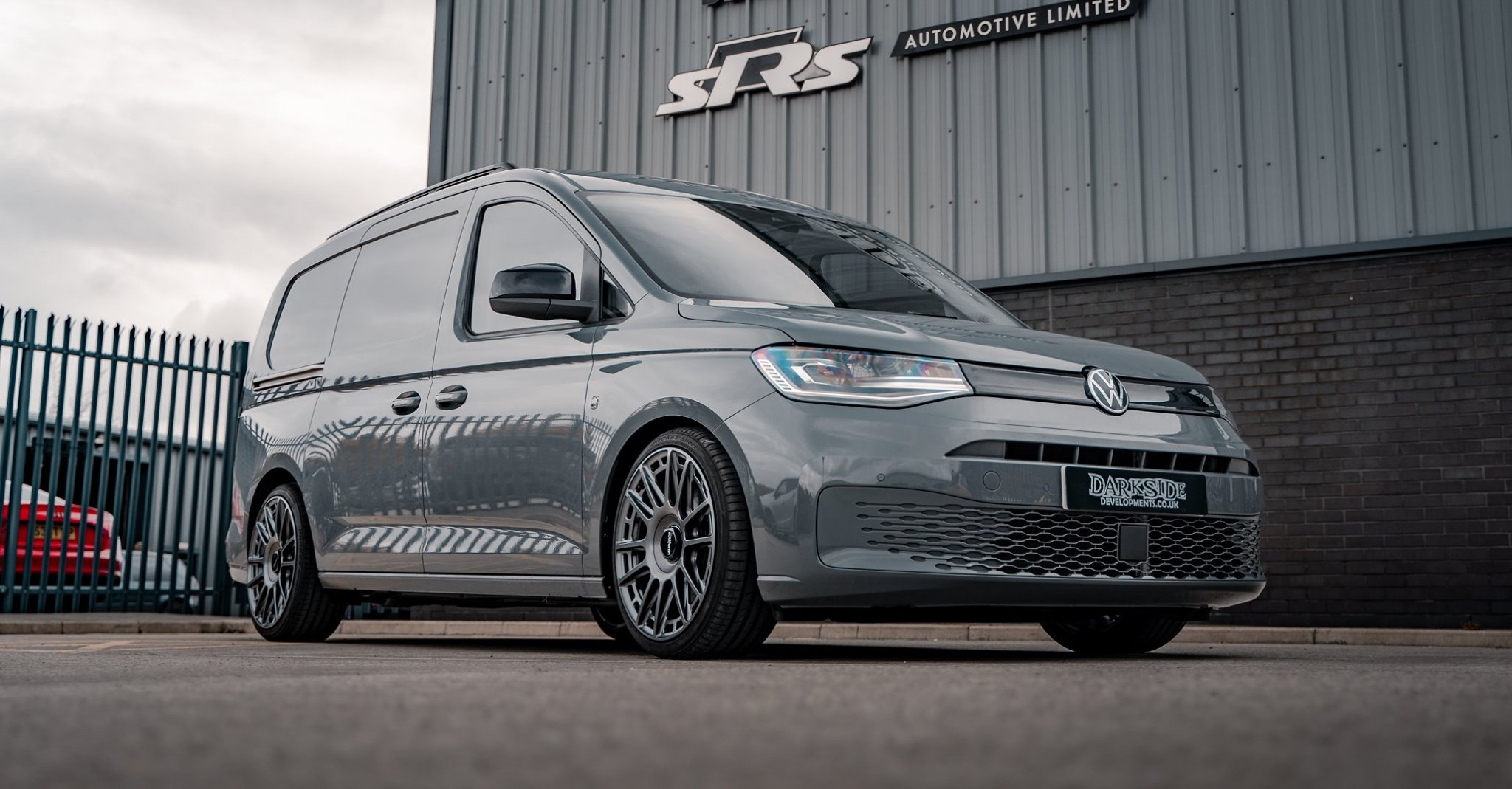 BILSTEIN EVO S: Probably the best suspension ever for the VW Caddy 5 (SB)
Attractive look and superior driving dynamics
The VW Caddy is traditionally a particularly versatile vehicle. And this Caddy here is putting the crown on the fifth generation (SB). It's not just a modern, reliable van in passenger car format. With our BILSTEIN EVO S suspension, the current VW Caddy 5 SB looks much more attractive – and benefits from our original equipment know-how when it comes to driving dynamics.
Our new BILSTEIN EVO S coilover suspension for the current VW Caddy 5 (SB) impresses with significant lowering (30 – 50 mm) for a sharper look. The stepless and individual lowering also ensures that tires and wheel arch can perfectly match. No dragging, no hassle. This makes the modern design of the van look even fresher and more dynamic.
Driving characteristics have also become even more dynamic. The old leaf spring suspension from the previous generations has been replaced by a coil spring design to optimize ride comfort and provide noticeably better driving dynamics. The robust rear axle has been designed and tuned to provide the familiar Caddy safety feel with the best possible ride comfort, even with increased agility in all load conditions.
Coilover suspension for VW Caddy
However, the Caddy only achieves its full potential with our BILSTEIN EVO S threaded ride height adjustable kit. In addition to its visually appealing lowering, the EVO S-equipped VW Caddy impresses with its sophisticated cornering performance. With its lowering, the performance suspension not only reduces weight transfer in curves so that higher cornering speeds are possible. The sports suspension also ensures sporty steering response and an overall finely balanced feedback of steering commands.
Installation video: The VW Caddy 5 from Darkside Developments (UK) gets the BILSTEIN EVO S
As always, we focused on maximum comfort reserves when developing the BILSTEIN EVO S for the VW Caddy. Our coilover suspension not only performs better, but also works more harmoniously than the standard suspension. Because tested and tuned in BILSTEIN road tests on various road qualities and on the test bench, the EVO S impresses with a surprisingly high level of comfort even on longer journeys.
Durability, reliability and sheer driving pleasure
The performance suspension is also convincing in terms of quality. After all, the development standards of vehicle manufacturers (OEM) are our benchmark and at the same time our minimum requirement. And the special zinc-nickel coating provides additional corrosion protection for all BILSTEIN EVO performance coilovers.
The VW Caddy with BILSTEIN EVO S thus remains reliable, comfortable and suitable for everyday use, but also shines with great looks and superior driving dynamics.
Your advantages with the BILSTEIN EVO S suspension for the VW Caddy:
Stepless and individual lowering (30 – 50 mm)
With threads to spare and parts certificate
More powerful and harmonious than the standard chassis
Double-tuned damper setting in the BILSTEIN road test and on the test bench
Maximum comfort reserves
Additional corrosion protection due to zinc-nickel coating