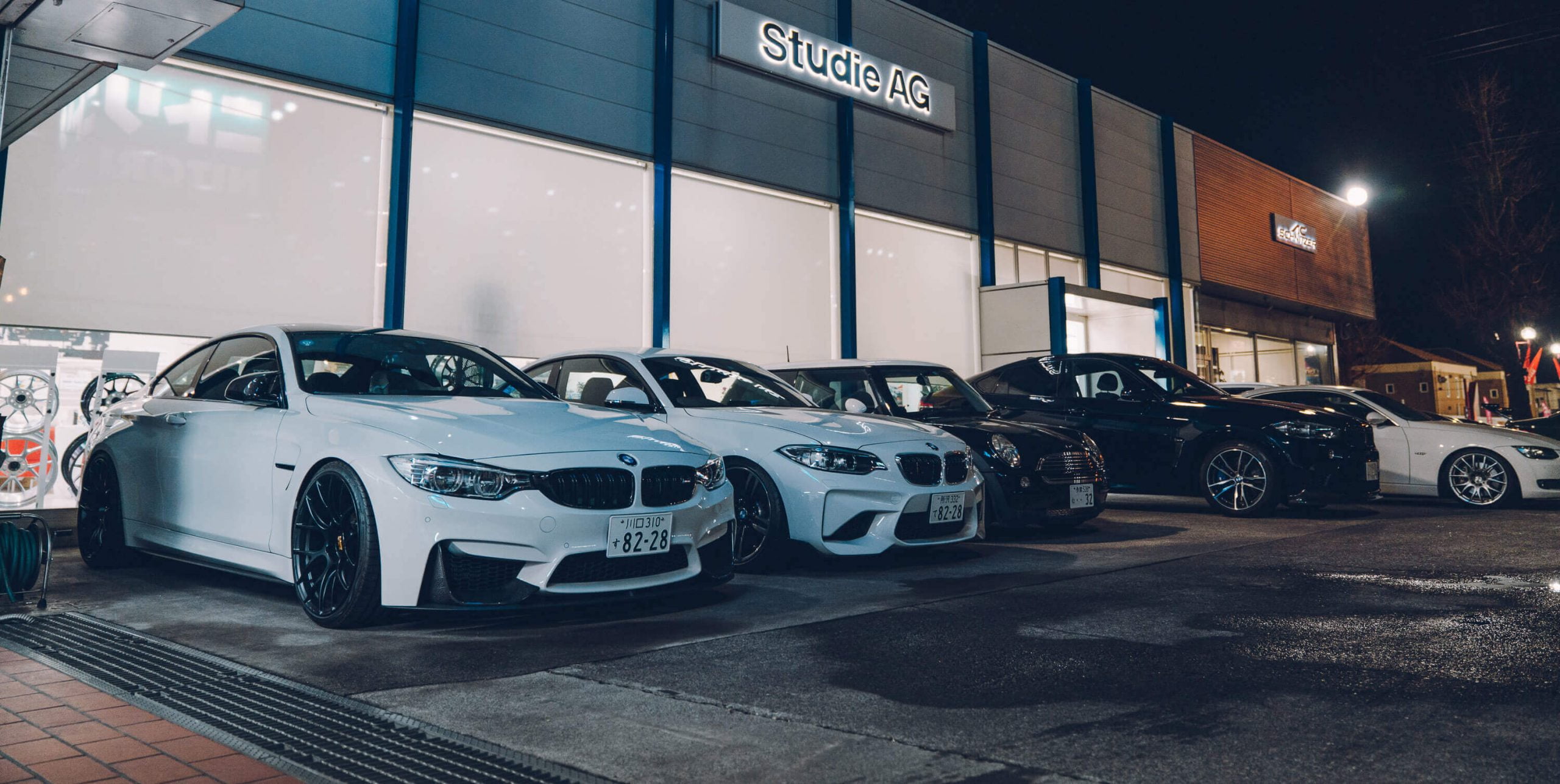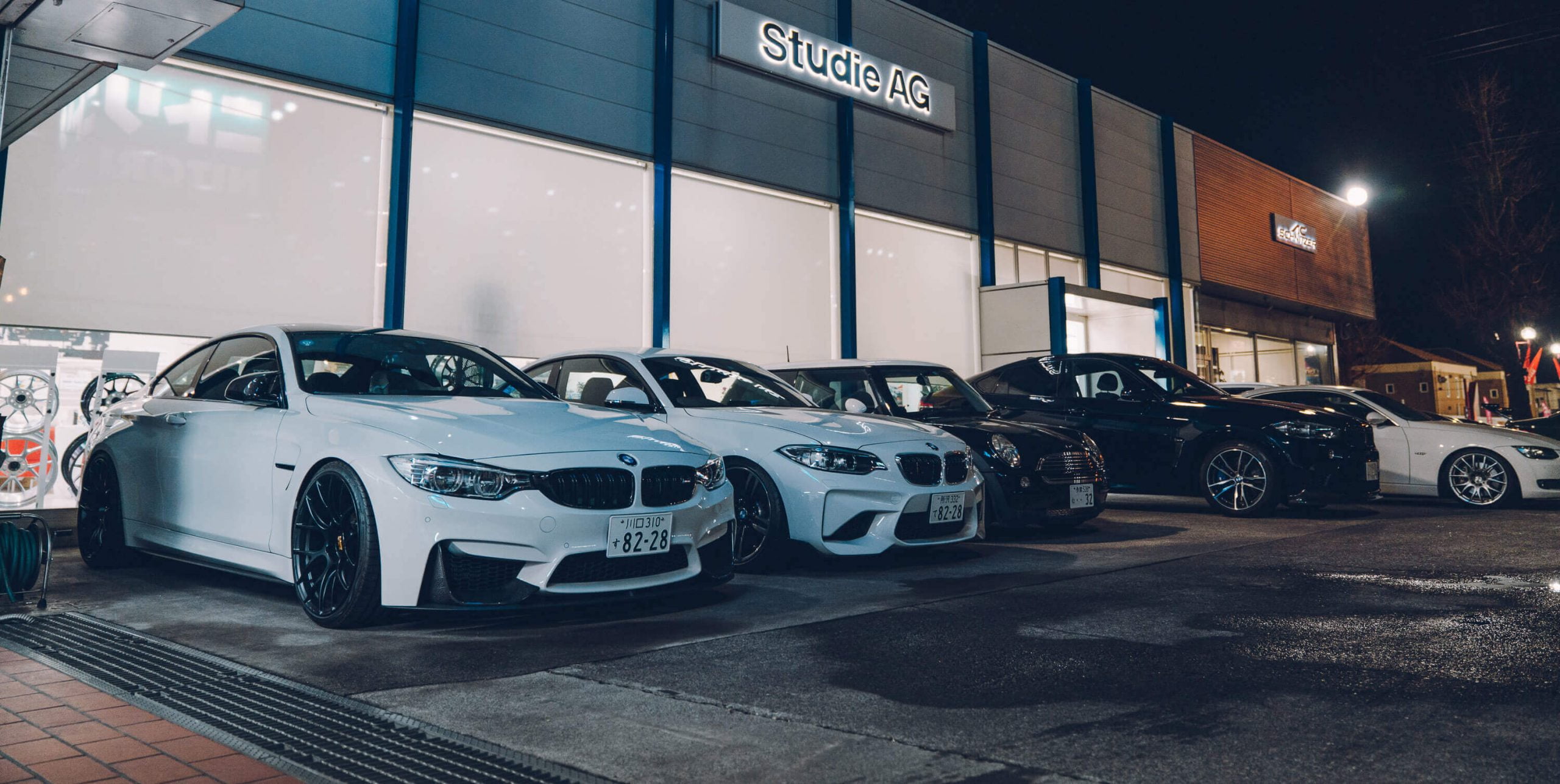 Bilstein visits: Studie AG, Japan
Japan's car culture is unlike anywhere else on the planet. But while you'd be forgiven in assuming their sole focus would be towards domestic models like the Nissan GT-R, reality paints a completely different picture… one with a whole lot of European influence.
This isn't a new trend; the Japanese – for decades – have had an obsession with both American and European models, just like the rest of the world has adopted with JDM (Japanese Domestic Market) culture. But here's the difference, the Japanese don't cut corners when they turn their focus towards a certain culture. From lowriders & Americana right through to stance, British Lightweights and everything in between – the Japanese often do it even better than the markets which inspired 'em.
Case in point? Studie AG. This Tokyo-based specialist – with divisions located around various Japanese cities – is the go-to brand for all things BMW. And we really mean all things. From OE servicing right through to Alpina and AC Schnitzer, Studie AG eat, sleep and breathe BMW culture. In fact, they even run their own Z4 race team within the Super GT series.
But knowledge and racing pedigree is only half the story with Studie AG. The way this specialist presents itself – in one of the most densely-populated cities in the world – truly separates it from any other BMW tuner. Walking through the showroom doors presents you with a shop more in line with an OEM dealership than a tuning house, complete with double-height ceilings, central reception desk and a super-clean, almost minimalistic design.
This isn't by accident; it's all thanks to Studie AG founder Yasukai 'Bob' Suzuki, who gained his nickname thanks to his love of Bob Marley… obviously. Every corner of Studie AG has been perfectly crafted. Race memorabilia are littered throughout, but you won't find oil spills or grime on any surface. Each brand of upgrades (including BILSTEIN) has its own dedicated section with a product, information and video footage on hand to make the decision that little bit easier.
Our favourite part? Aside from the uber-rare E92 M3 GTS tucked in the corner (with delivery miles no less), it has to be Bob's awesome model car collection which surrounds the showroom and covers just about every era of BMW racing imaginable.
To the right of the showroom is AC Schnitzer Japan – housed within Studie AG and accessible through their shop. This is the place you go for not only choosing your AC upgrades but also ordering a full AC Schnitzer special-edition model too highlighted by the M2 taking centre stage of the room.
To the left of the showroom is the workshop, an integral part of the Studie AG business model. OE service parts and upgrades are stocked in abundance here, meaning that – if you just so happen to decide a B16 upgrade is a good choice during an oil change – they've got you covered. There's even a dedicated waiting area boasting an abundance of BMW magazines, coffees and more. Why make a service hard work after all?
To say Studie AG is infectious is a hell of an understatement. Surrounded with so much passion and enthusiasm for BMW, it's hard not to get swept away with it. But that's what makes Japan's approach to car culture so prolific – it's much more than just owning a car, it becomes integrated into your actual life.