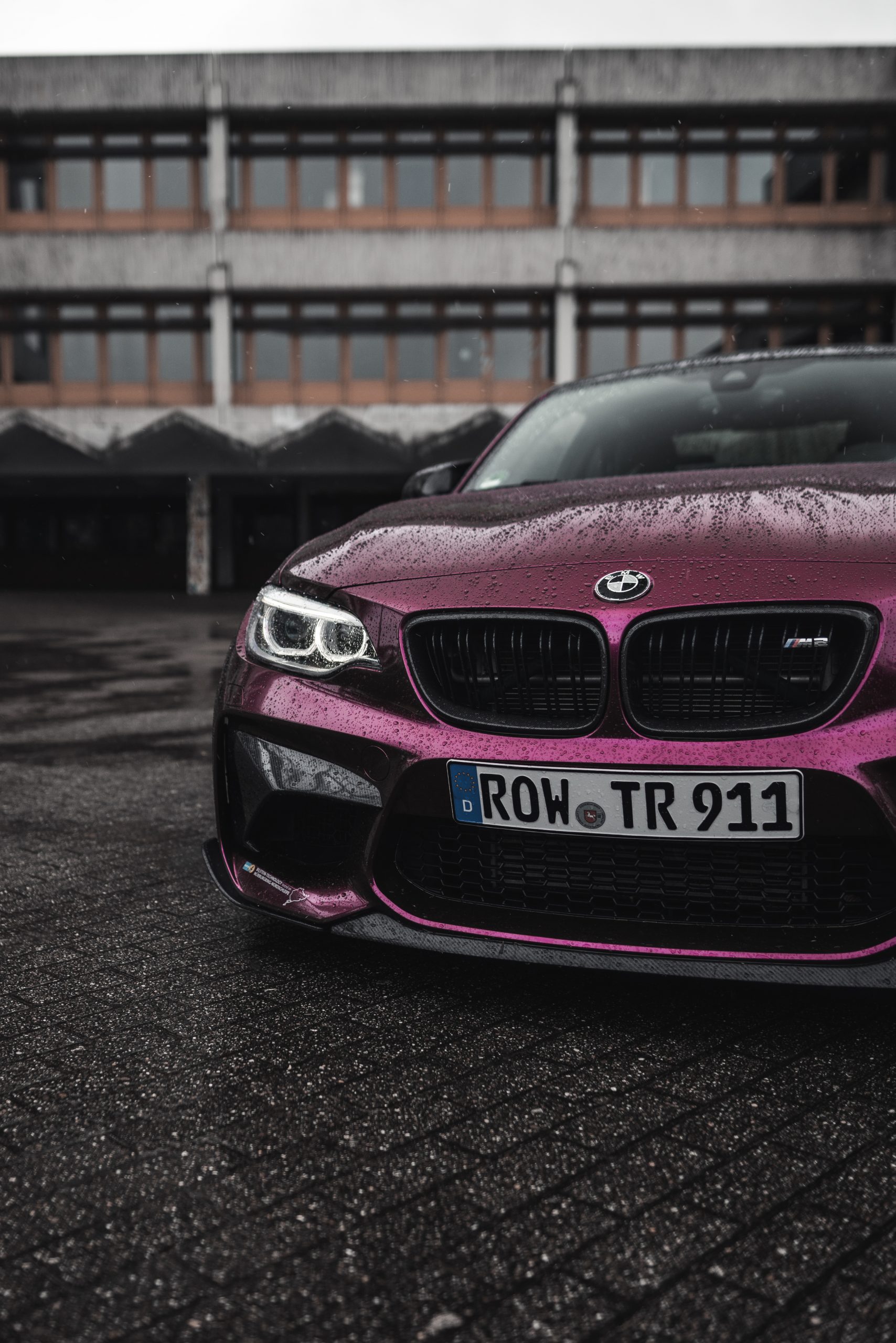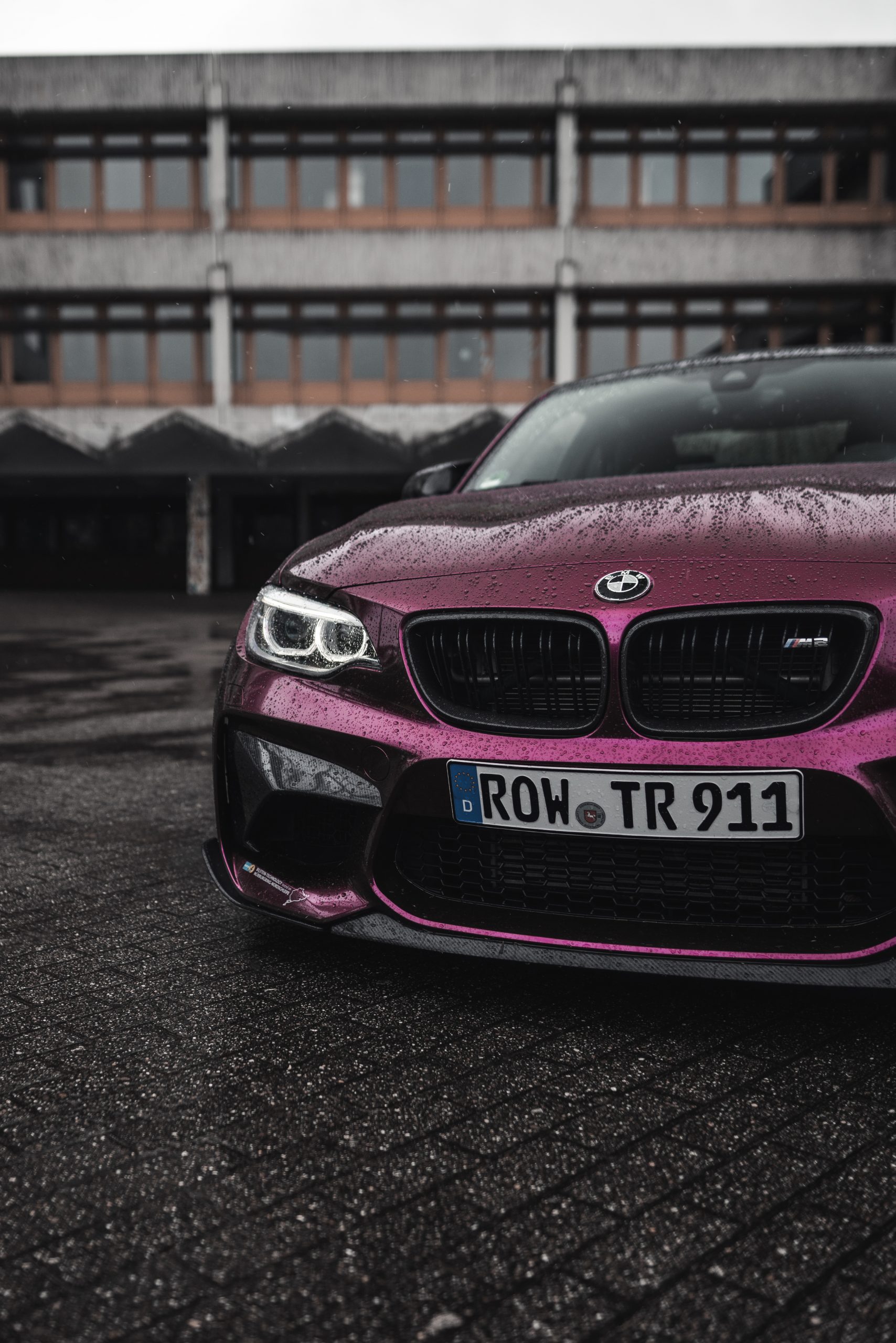 BMW M2 with BILSTEIN B16 coilovers
Uwe is a demanding BMW driver. To give his M2 that crucial extra bit of performance, Uwe opted for BILSTEIN, or more precisely: the BILSTEIN B16 coilover suspension kit.
When Uwe's BMW 430D Gran Coupe was so badly damaged in an accident through no fault of his own that a repair was out of the question, adequate replacement had to be found. But what car? BMW fan Uwe was pretty sure about the make. And with the series, he was happy to have an M at the end: He had a BMW M3 or M4 in mind. "My dealer knew of my preference for BMW M GmbH vehicles and happened to have a white M2, already equipped with a M-Performance exhaust system, ready for a test drive," says Uwe.
The ride in the car and especially the sound of the exhaust system put a big grin on my face
Admits the man from Lower Saxony frankly, and adds "after all, I drove a diesel before". The small model M impressed Uwe also in terms of driving dynamics: "Compared to the M3/M4, the M2 has less power, but the short wheelbase makes it much more agile," says Uwe. Uwe also liked this certain "riot factor". In short: The purchase was already decided during the test drive. "As I am often unreasonably spontaneous, I only said "please wrap it up" after the test drive", the BMW driver smiles.
By the way, the "wrapping up" also applies to Uwe's BMW M2 in terms of appearance. Because the 370 hp compact racer did not remain innocently white for long. Uwe had something completely different in mind. At "Sunny Design" in Ottersberg he had the M2 wrapped in a colour which is not very common and extremely striking:
"Fun Purple Metallic Gloss"
As if the colour wasn't extraordinary enough, Uwe left hardly nothing unchanged. Among other things, a new diffuser, a new front lip and a new data display came from Lightweight Performance. Lightweight Performance was also involved in the suspension, more precisely: Managing Director Marc Müller.
"Marc recommended the BILSTEIN B16 with his setup to me. Because I trust him completely, I assigned him to install a good suspension and a fully drivable set of tyres in 20 inch," recalls Uwe. Uwe was particularly impressed by the performance of the BILSTEIN coilovers: "With the standard suspension, I had an unsafe feeling at speeds above 240 km/h, as the vehicle began to stutter due to the short wheelbase and became restless on the rear axle. That has now changed completely for the better".
Now Uwe is enjoying the typical BILSTEIN driving experience in his spectacular BMW M2:
"I really like the steering, the handling and above all the feedback to the driver. For me, the suspension represents the perfect balance between dynamic handling and good residual comfort."
Equipped in this way, the race track is now an option: "Unfortunately, the Nordschleife is too far away to be there more often. I only started to drive the Nordschleife this summer. But now I am actually infected. The suspension works perfectly there too, although I'm certainly still far from my limit. Which of course is also due to the 20 inch rims with little rubber. In 2020 I will definitely continue there. Further routes are already planned, if time permits."
a new performance package consisting of a new intercooler, downpipe, charge and boost pipe including new software – and good for a total output of 430 hp. Or rather a silencer for the not so quiet BMW? Uwe laughs: "All I can say is: Cold start at 5 in the morning in northern Germany… The neighbours even used Google to give me technical tips on how to make the car quieter. I've just moved – my old neighbours were very happy. Now I am in my new house, the new neighbours have welcomed me. Until the first cold start…"
Images: Marco.Rink.Photographie, kurtfilm
BMW M2 by peze_m2 Carporn