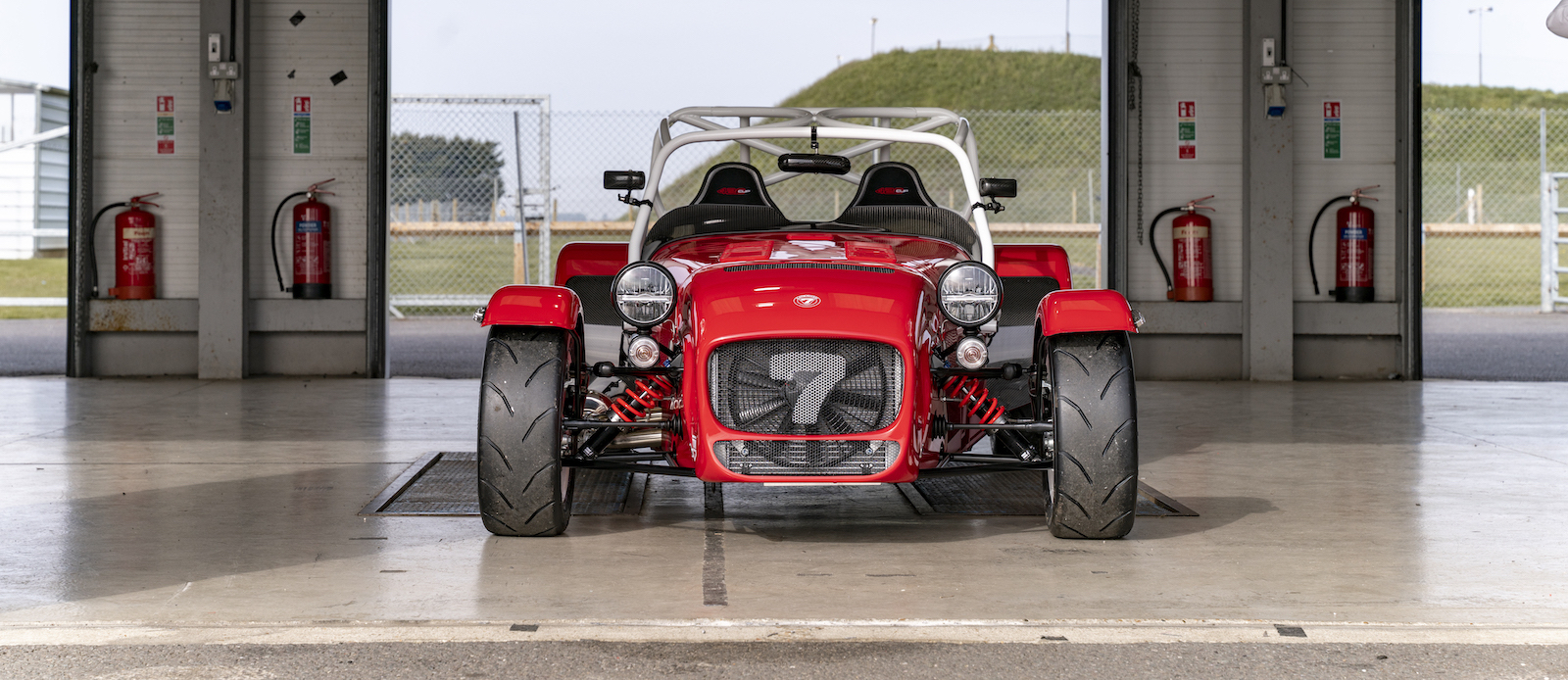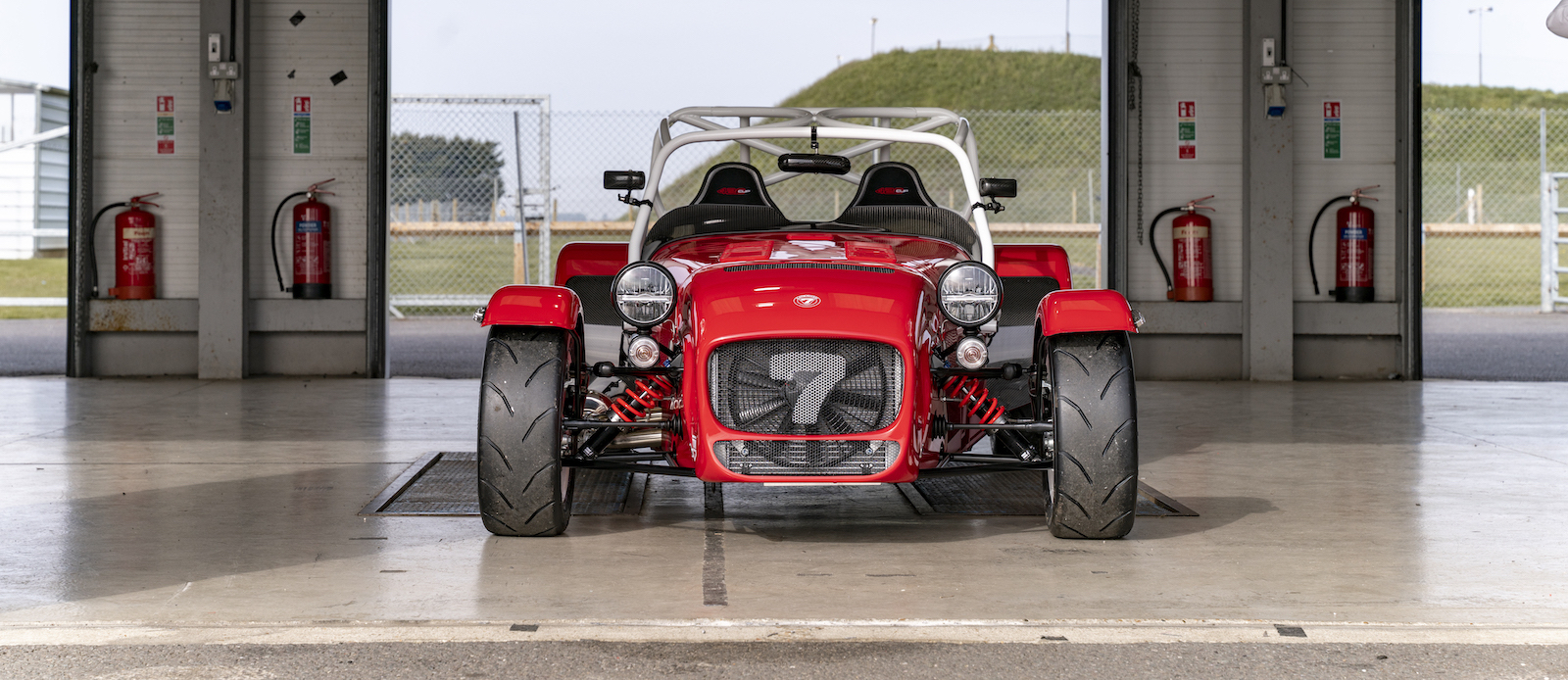 Caterham suspensions: Exclusively made by BILSTEIN
The British brand Caterham is the undisputed expert for extremely lightweight sports cars that promise maximum driving pleasure. And because the sports car company is extremely demanding, only suspension systems from BILSTEIN come into play.
Caterham relies exclusively on suspension from BILSTEIN
At Caterham, engine outputs far beyond 100 hp regularly meet just a few hundred kilograms. This promises breathtaking orgies of acceleration and insane cornering speeds. To be able to fully exploit the driving dynamics potential, the Brits rely exclusively on suspensions made by BILSTEIN.
For over 25 years, Caterham has relied on our suspension expertise for its road and motorsport vehicles. Every year, we produce over 1,000 shock absorbers for Caterham as their exclusive supplier.
"Simplify, then add lightness" is one of the quotes from the ingenious Colin Chapman, founder of the legendary Lotus sports car brand and legendary lightweight pioneer. The quote could well be the slogan of Caterham, the company that has been pursuing the concept of the super-light Lotus Seven since 1974 and carrying on Chapman's legacy.
The Lotus Seven Concept: Benchmark, Icon, Legend
The Lotus Seven was a two-seater open sports car model that was spartanly equipped, very light and relatively compact. Between 1957, the year of its introduction, and the end of production, the sports car with the free-standing wheels was modified and developed many times. Its superior driving dynamic qualities subsequently made the Seven a cult sports car.
After Lotus ended production of the Lotus Seven in 1972 due to a lack of liquidity, Caterham founder Graham Nearn bought the rights to the design in 1973 and subsequently resumed production.
Today, the company, based in Dartford in the southeast of England, has nine models in its portfolio.
Whether it's the Seven 170, Seven 360, the hardcore Seven 620/620 R sports car with 310 hp or the arrow-quick slick-tyred Caterham racing cars: all sports cars feature finest suspensions from BILSTEIN.
New: The Caterham 420 Cup – with adjustable coil-over suspension from BILSTEIN
With the 420 Cup, Caterham has launched a new Seven that is extremely lightweight and offers maximum racetrack performance. With an engine output of 210 hp and a total weight of 560 kilograms, the open sports car generates a supercar-level power-to-weight ratio of 375 hp per ton. With the sequential transmission – and super-fast gearshifts – acceleration from zero to a hundred km/h is possible in just 3.6 seconds.
The Caterham 420 Cup is equipped all round with fully adjustable shock absorbers from BILSTEIN. With 10 clicks, the damper forces can be adjusted to create the perfect set-up for any race track and personal driving style. And because the wheels are traditionally free-standing at Caterham, adjustment is super-easy via the blue aluminum wheels.