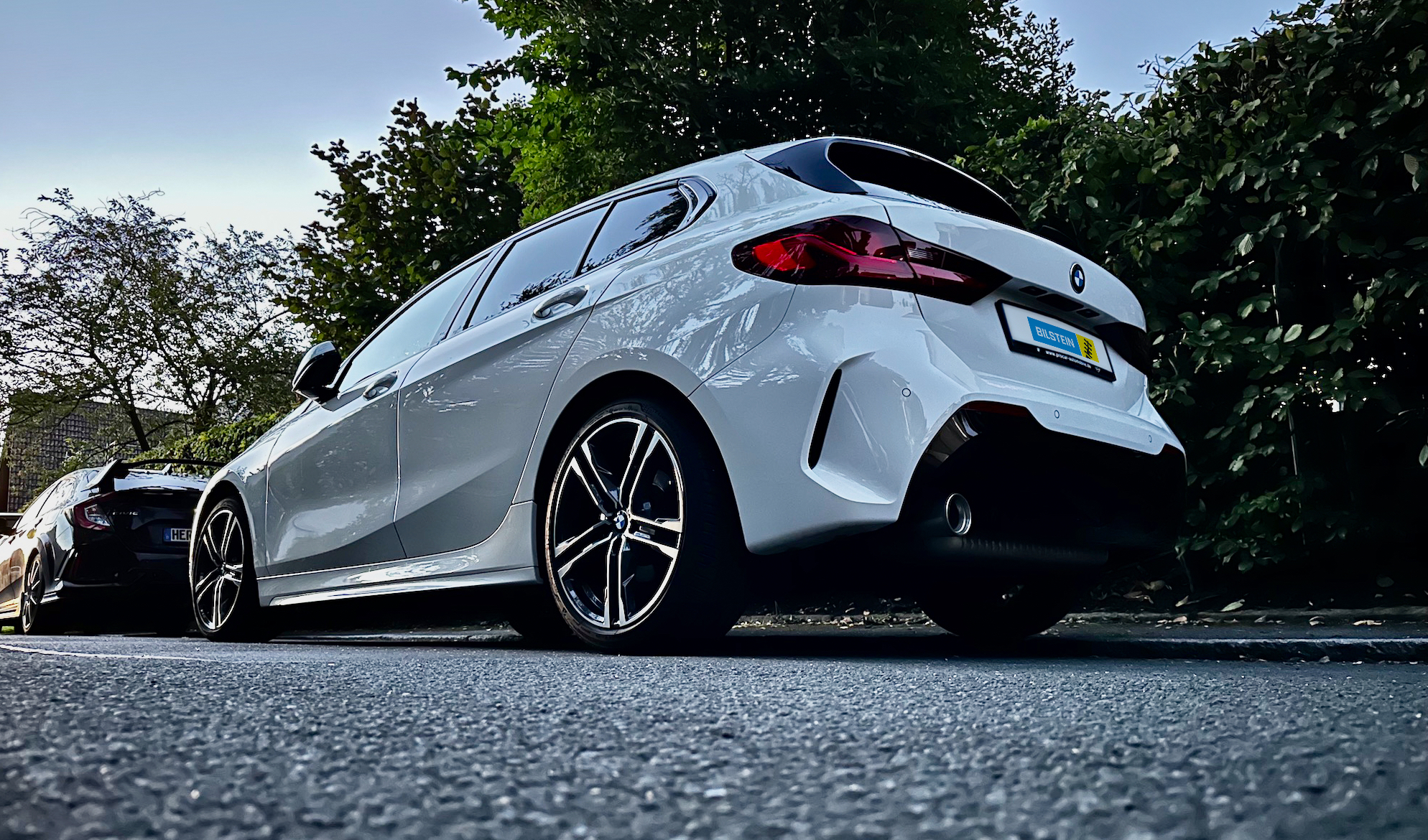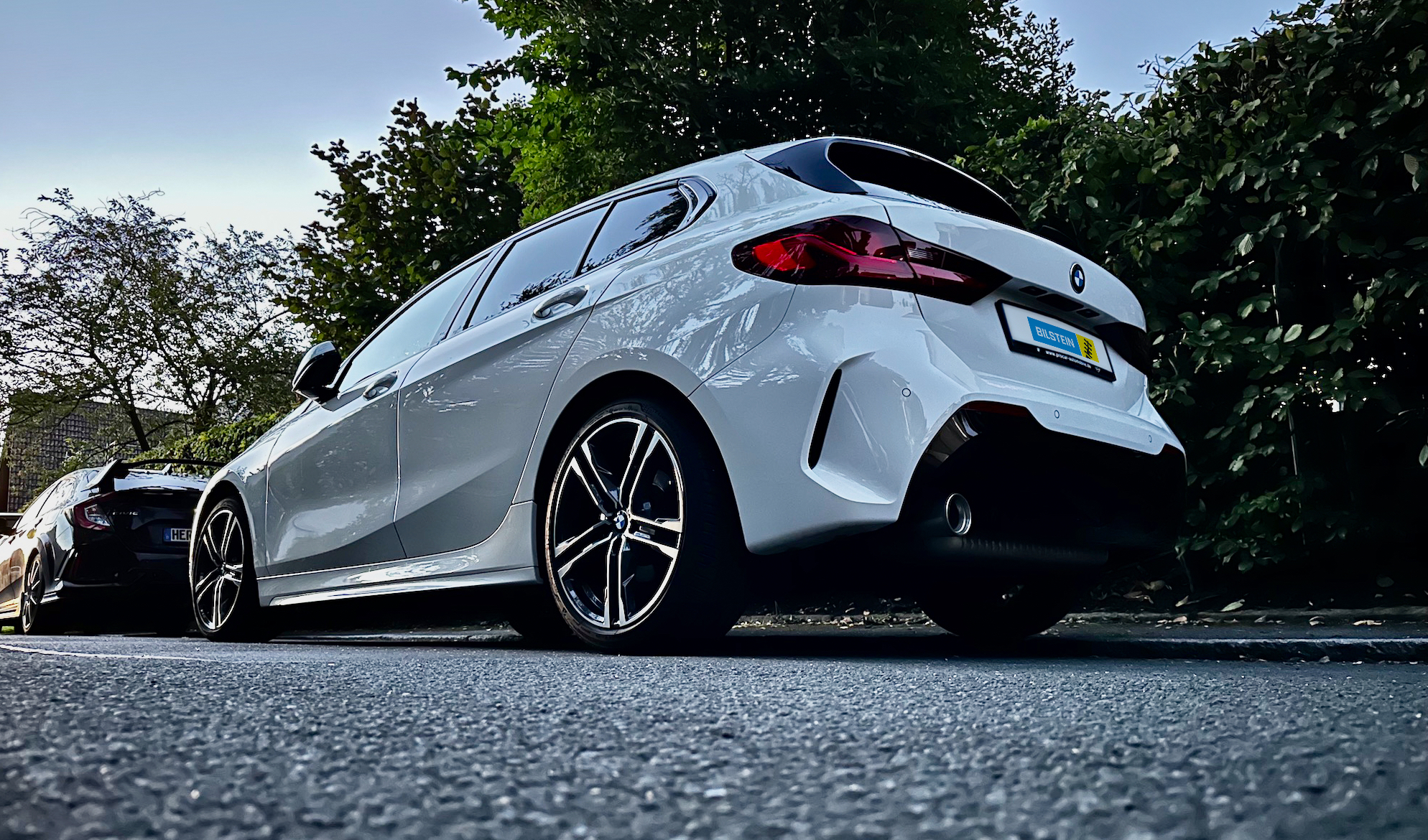 New coilover suspension for the BMW 1 Series (F40): The BILSTEIN EVO S
The current BMW 1 Series already offers refined driving dynamic qualities ex works. With our BILSTEIN EVO S, we've taken it one step further. Our new coilover suspension for the BMW 1 Series F40 makes the compact BMW even more agile and superior to drive.
The classic BMW characteristics such as driving pleasure and precise, sporty driving dynamics are also part of the programme for the current BMW 1 Series model generation F40. If you want to be even sportier on the road and don't want to compromise on comfort, you'll be happy with our new BILSTEIN EVO S coilover suspension.
Coilover suspension for the BMW 1 Series F40: Sporty, precise handling.
BMW tuning par excellence: compared to the 1 Series with standard suspension, your BMW 1 Series with BILSTEIN coilover suspension drives even more precisely and sportily. This is thanks in particular to the damper set-up, which our engineers and test drivers have developed both on the test bench and in the legendary BILSTEIN road test. Our development team also placed great emphasis on particularly harmonious handling and a high level of long-distance comfort.
Agility and precision make driving in the city, on winding country roads and even on the race track a real pleasure.
But the BMW 1 Series equipped with our EVO S not only impresses with the renowned BILSTEIN driving feel. The BMW 1 Series with BILSTEIN coilover suspension also looks great. With the variable lowering, the hot hatch stands confidently on the road. The tyres and wheel arch fit perfectly.
BMW 1 Series tuning with BILSTEIN coilover suspension
The optimised vehicle height also ensures a lower centre of gravity and balanced feedback of the steering commands. Of course, we also supply a parts certificate.
With the BILSTEIN EVO S, we do everything we can to get the most out of the excellent base with its long wheelbase and short overhangs.
The development also focused on the greatest possible durability. After all, the development standards of the vehicle manufacturers are our benchmark and at the same time the minimum requirement for all our products.
These are the top 5 highlights of the BILSTEIN EVO S for your BMW 1 Series:
Exceptional driving dynamics and agility
More powerful and harmonious than the standard suspension thanks to dual-tuned damper setting in the BILSTEIN road test and on the test bench
More driving pleasure thanks to sporty damper recognition and comfort reserves in every everyday situation – even on longer journeys
Sporty and absolutely stylish look thanks to sporty and stepless lowering with residual thread and parts certificate
Optimised vehicle height for balanced feedback of steering commands
Find a dealer or workshop in your area
47-322547 – BILSTEIN – EVO S – Find a dealer or workshop in your area
Search now