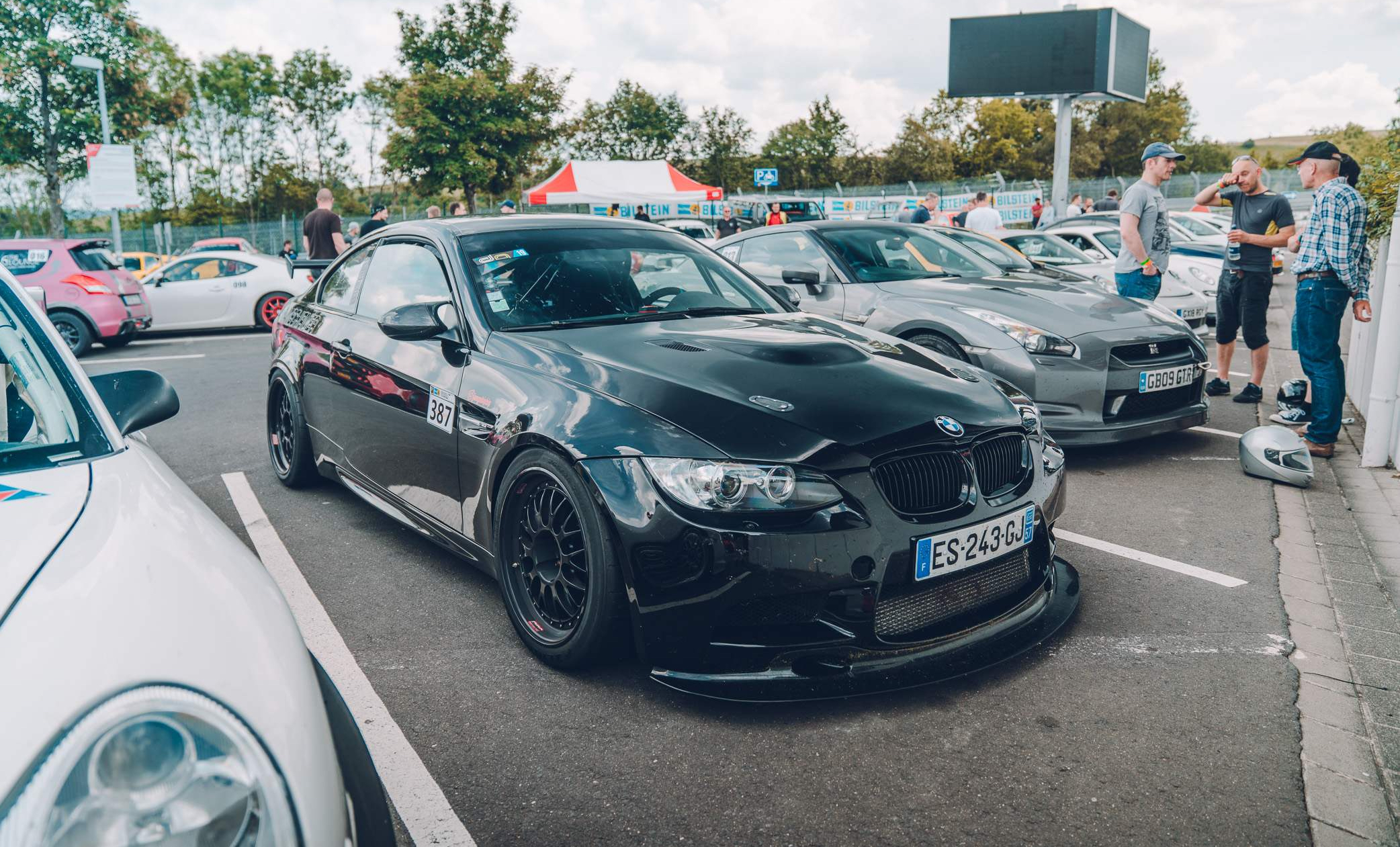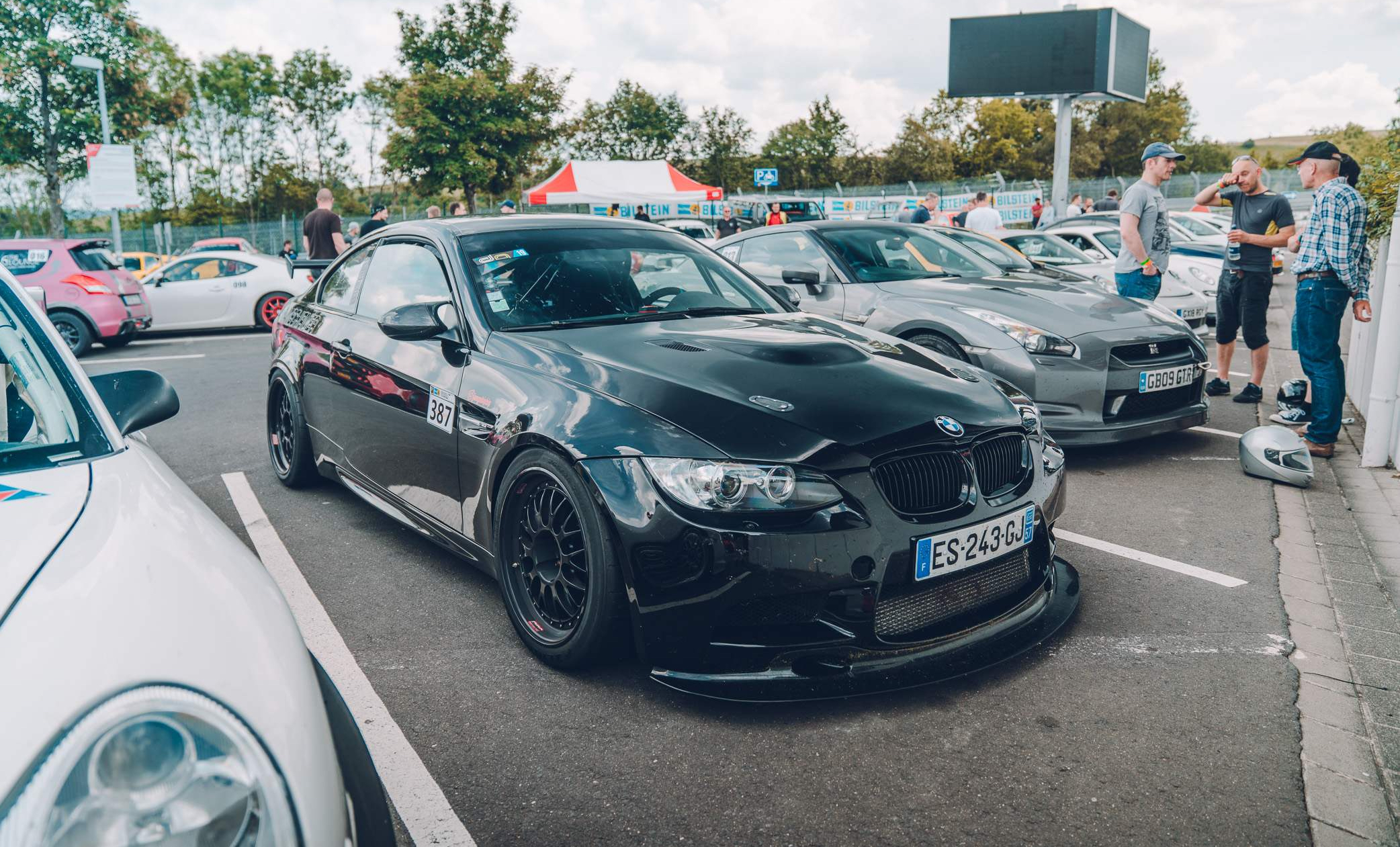 Destination Nürburgring: Experience the Nordschleife!
Darren Langeveld is nothing less than a pioneer: For around 16 years now, the Englishman has been organizing events on the legendary Nordschleife with his company "Destination Nürburgring".
As a child, Darren spent almost every weekend at the race track with his parents. Monaco, Le Mans, Formula 1 or endurance and touring car races: The motorsport-loving family from England traveled from race to race for years. But the day came when the passive part was no longer enough for Darren. "It got to the point where we decided to stop watching and wanted to start driving," Darren recalls. His brother bought a Caterham, which they drove from then on at track days at UK tracks like Silverstone or Cadwell Park. But the English race tracks were soon not enough for Darren. He was excited by this one racetrack: the toughest and longest racetrack in the world, the Nürburgring-Nordschleife.
Darren still remembers his first trip to the Eifel very clearly. Equipped with two toothbrushes and two sets of underpants, he and his brother took the Caterham to the Nürburgring in 2004. Darren: "We went out for our first lap. It was fantastic. And it is still in my memory." Sure thing: Darren had fallen in love, no: he got infected. "In England we say you catch a disease. In this case this disease is called 'ringworm', which sounds quite bad. And you can´´t cure this disease. It´s like an itch. You can only scratch it by coming back to the Green Hell again and again. Once it´s in your blood, under your skin, it´s there forever."
In 2002 Darren founded Destination Nürburgring
And this desire to come back again and again grew. "And it´s also the reason I started Destination Nürburgring" laughs the Brit. "Because I needed to find a way to raise the money to be able to keep come back, to learn the track you know? So, I started in 2002 bringing small groups of petrolheads from the UK to Touristenfahrten weekends. That would cover my fuel pay for my hotel. So I was able to keep coming here and try to master the track."
In 2009, Darren took the next step. "I asked the Nürburgring what it would cost to rent the entire track to host a track day," Darren recalls. "They gave me a hefty number, a very scary number to be exact". Despite the intimidating and barely affordable sum, giving up was not an option for him. Darren used his network in the track day scene on the island and picked up the phone, "I rang a few friends and told them we would have the opportunity to rent the Nordschleife. I asked, if I booked it will you come? They said yes. So I borrowed a lot of money and I paid the deposit on the track. And then all the guys from the UK supported the event and came and it was a big success." Since then, Darren organizes two to three events in the Green Hell every year, as well as other track days at circuits such as Spa-Francorchamps or the Bilster Berg.
Destination Nürburgring became an amazing success
And Destination Nürburgring got bigger and bigger. An amazing success considering Darren's company never had a marketing budget, let alone a business plan. The secret to success? "With Destination Nürburgring I wanted to create a club atmosphere but still run it like a business", reveals Darren. "We create a nice atmosphere with smiling people. And that just makes people have a good time. And they go home happily and tell their friends. It´s this community spirit around the events that makes me want to carry on and do do more of them. And it makes it a pleasure doing those events."
Darren took Misha Charoudin out for lap in his Porsche 996 4S
Even after all these years of Destination Nürburgring the traditional race track has lost none of its fascination for Darren. And when time allows at his events, Darren can still be seen climbing into his Porsche 996 C4S to enjoy the 20.8 kilometers of sacred tarmac, even after his 2500 laps of experience. Because one thing is clear to Darren: "The Nordschleife is a happy place for me, it is my second home!"
Photos with kind permission of Destination Nürburgring.