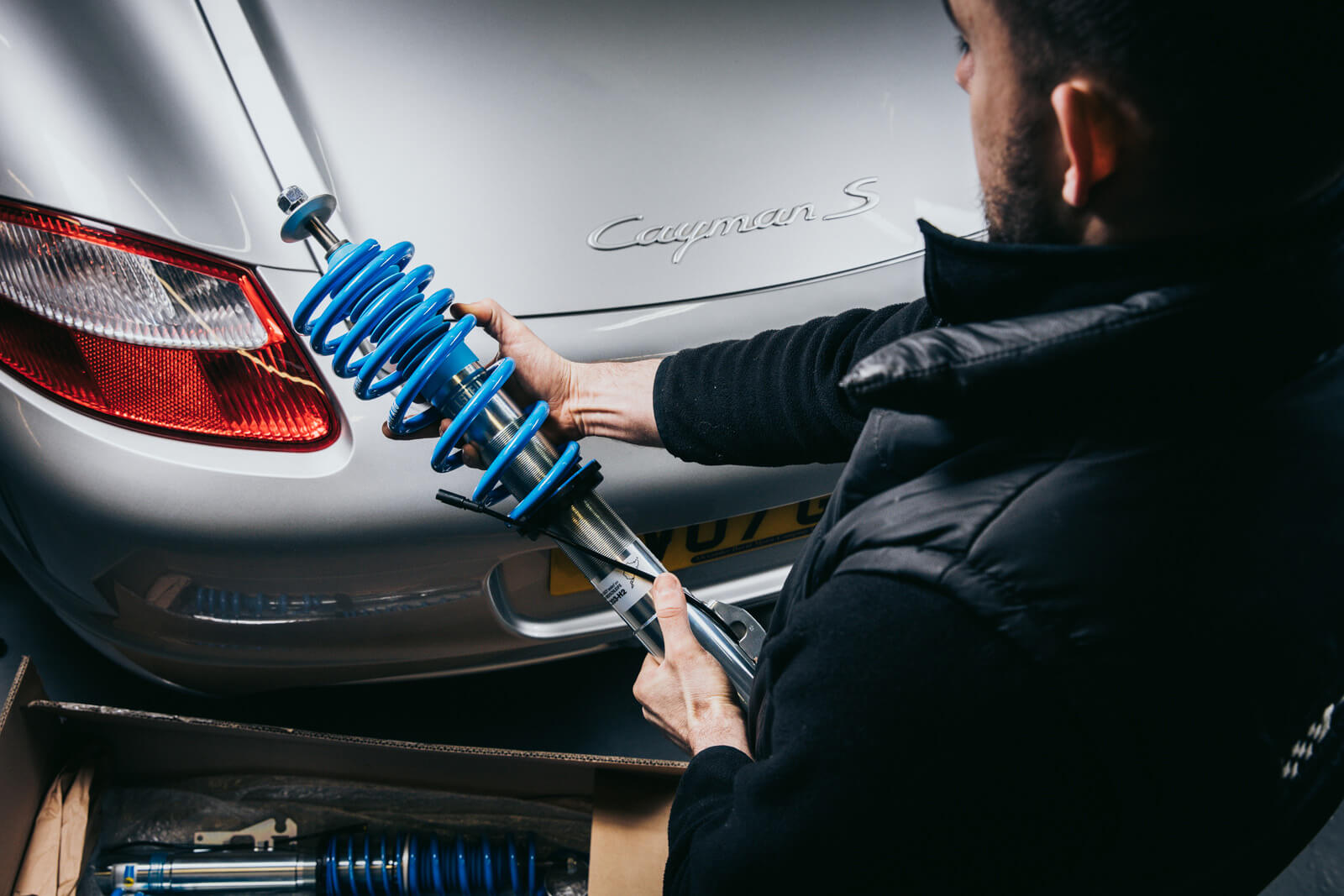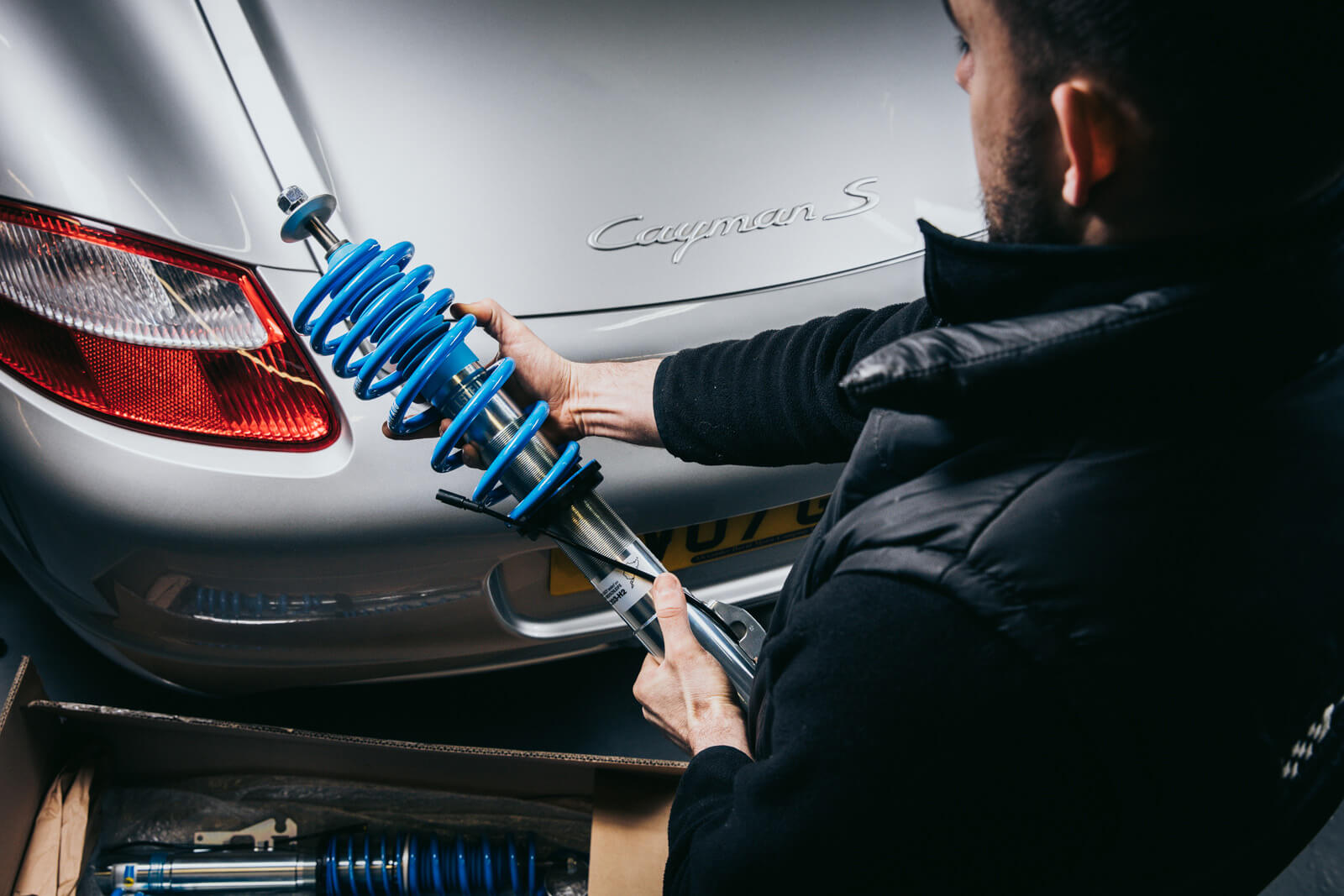 BILSTEIN B16 DampTronic® coilover suspension for the Porsche 987 Cayman with PASM
Porsche suspension electrified
Modern Porsche models are regularly specified from the factory with the popular PASM (Porsche Active Suspension Management) upgrade. This system allows the driver to select two different damping levels at the touch of a button, comfort and sport. BILSTEIN also offers a range of aftermarket suspension options to retain this function, but what happens when 'sport' isn't sporty enough?
Enthusiasts seeking a lower ride height and even more driving involvement can also retain electronically switchable suspension with BILSTEIN's height adjustable B16 DampTronic® suspension system. The owner of this 987 Cayman, Ryan Stewart, opted to equip his Porsche with a BILSTEIN B16 DampTronic® coilover kit at Regal Autosport in the UK. Here the car underwent a full performance overhaul with specific attention to enhancing the handling characteristics. Ryan chose BILSTEIN because he noticed BILSTEIN is one of the leading development partners of active suspension systems in series production and felt BILSTEIN was perfectly placed to create a new performance version for the 987 Cayman.
Just like the original Porsche PASM system it replaces, BILSTEIN B16 DampTronic® features constantly variable damping, by using wheel speed sensors, suspension force sensors and engine control sensors. BILSTEIN B16 DampTronic® can adjust the damping to suit the road surface. At the touch of a button damping rate can be altered between the BILSTEIN comfort and BILSTEIN sport settings. Ryan's Cayman is built so he can drive across Europe and enjoy track events at famous circuits like the Nürburgring and Spa, so this dual damping characteristic is particularly important to provide a comfortable road ride and a performance circuit experience too.
As Ryan modified his Porsche from the stock specification higher levels of grip were possible, particularly with tyre and geometry changes. This means the original shock absorber settings were no longer ideal. BILSTEIN B16 DampTronic® is adapted to suit higher performance and a harder driving environment while remaining 100% plug and play with the original Porsche wiring loom.