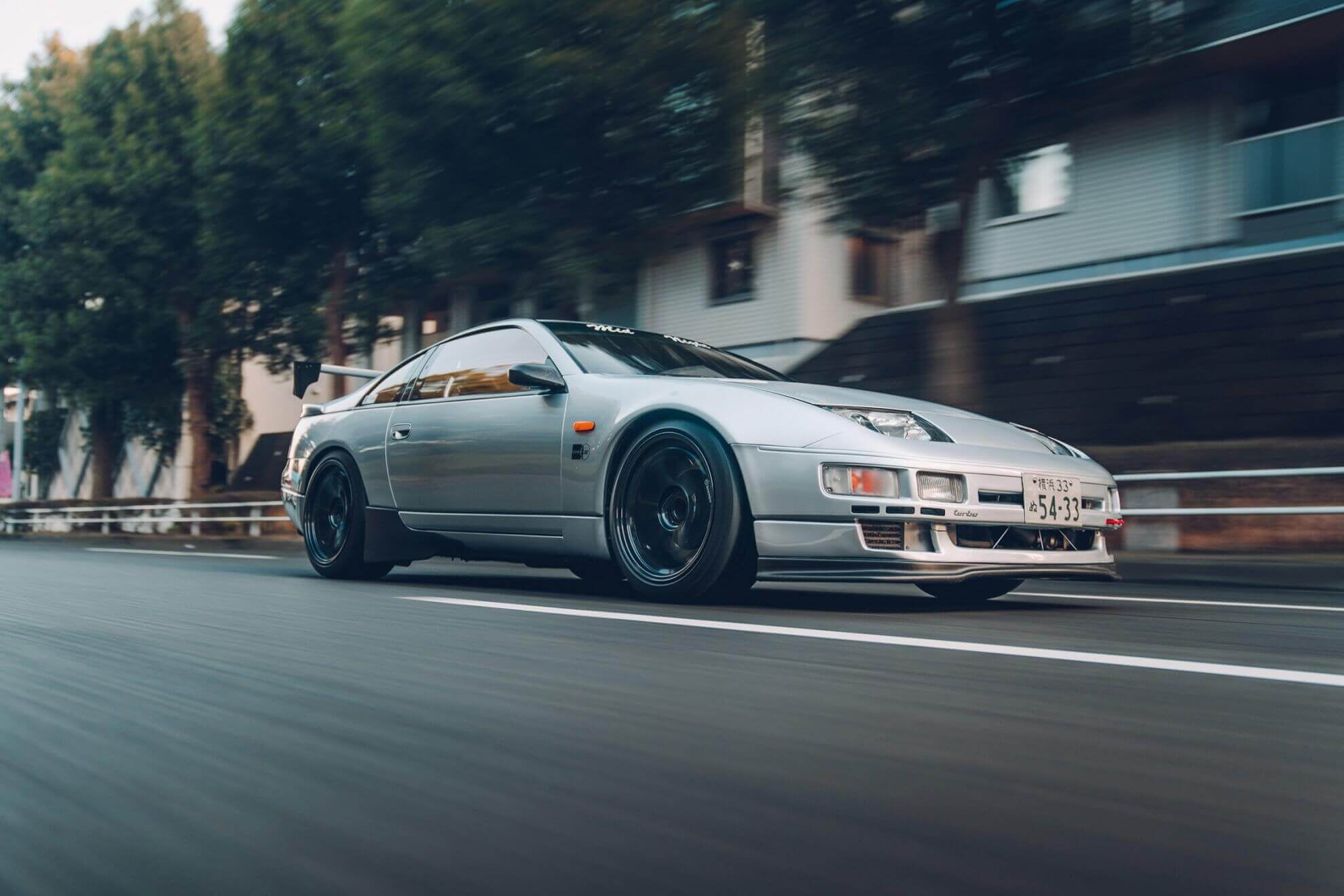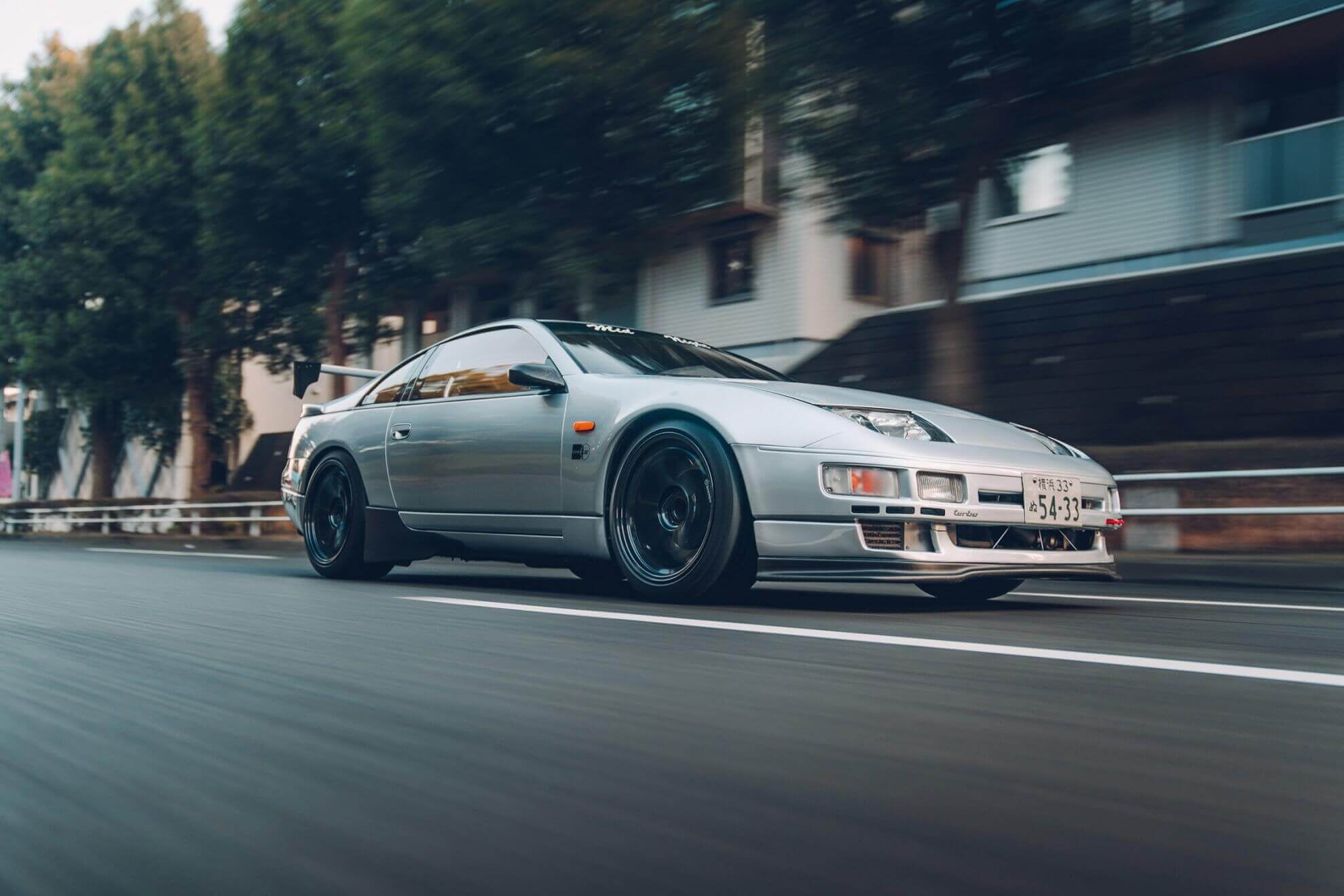 Performance built to last – Revolfe S.A. Nissan 300ZX Z32
Suspension tuning comes in many different shapes and sizes. From simply lowering springs to bespoke 2-way Clubsport dampers, choosing the right system for your car is an essential part of unlocking its true performance and driving dynamics. After all, fitting motorsport-spec dampers to a car which will never see the track will always compromise its on-road ability.
But regardless of the upgrade you choose, there's one element which BILSTEIN has always paid particular attention to irrespective of cost or performance – quality. We firmly believe that suspension should be built to last. It's how we've maintained our relationship with OE manufacturers including Porsche since we revolutionised suspension tech in the 1950s. Being safe in the knowledge that every BILSTEIN product is built to last is something we will always pride ourselves on.
One fantastic example of this is a very special Nissan 300ZX Z32 built and maintained by Revolfe S.A, a tuning company nestled on the outskirts of Tokyo, Japan. Led by Isao Mizota – the proud owner and driver of the 300ZX pictured here – Revolfe S.A has a reputation built upon an incredible knowledge of tuning high-performance cars particularly those 90s and 00s models. In fact, their company motto rings eerily true in 2019 – 'High Power and Save Energy'.
Mizota-san has owned this particular 300ZX since March 1990 when it was purchased new from Nissan shortly after the Z32's launch in 1989. Having owned Z-models in the past, Mizota-san could see the potential from this platform thanks in part to its VG30DETT twin-turbo engine. Now approaching 30-years-old, Mizota-san's 300ZX has been continually developed and tuned at a level only the Japanese could boast, predominantly focused around high-speed driving and stability. The result? A recorded 328kph (205mph).
For newer fans of Japanese car culture, the 300ZX may come as a surprise choice given the typical attention shown towards models including the Skyline GT-R and Toyota Supra. Revolfe S.A specialise in both of these models, but when it came to choosing his own personal car there were several key reasons why Mizota-san opted for the 300ZX over its rivals including the R32 GT-R.
'My passion has always been speed, and for this you need a car which is both stable but also with good aerodynamics' Mizota-san explains. 'The 300ZX shape and body is more streamline than the Nissan R32 GT-R. This allows the 300ZX to cut through the air with less aerodynamic drag and achieve greater speeds.' In the world of drag coefficient, the lower the number the better. R32 GT-R? 0.40 coefficient rating. 300ZX? 0.30 coefficient rating.
But it's not like the Z32 was lacking in both performance and tech from the factory. Its 3.0-litre, twin-turbo V6 produced 276bhp in stock trim – a figure only limited by the infamous 'gentleman's agreement' imposed by Japanese automakers to cap power at 280ps. Why? Well aside from stopping manufacturers entering into a horsepower war, this particular limit allowed sports cars to be eligible for the GT300 class of JGTC – Japan's most popular form of motorsport (at the time) and one nearly all manufacturers competed in.
The horsepower cap sounds great in principal, but the reality was sometimes a little different. Strap an RB26, 2JZ or VG30DETT to the dyno and it was pretty common to see horsepower readings in excess of 320bhp. Throw a few simple 'boost up' modifications into the mix (namely air filters/exhaust and ECU tweaks) and that figure could jump closer to 400bhp… on an otherwise stock engine!
The RB26DETT may have become synonymous with 4-figure horsepower in recent years, but at the time of its launch in the early 90s both the RB and VG platforms were at the forefront of Japanese tuning. Thanks to the hard work and dedication of people like Mizota-san and Revolfe S.A, the 300ZX can be tuned in excess of 600bhp with his own Z32 currently producing 680bhp at 1.7kg of boost.
Peak horsepower has never been Mizota-san's goal however. Maximum horsepower may achieve a higher top speed, but it's much more important to have an engine capable of withstanding maximum velocity for mile after mile both on and off the track.
As the age-old saying goes, power is nothing without control. And this is where BILSTEIN is proud to play a part within Mizota-san's 300ZX. Suspension is a crucial part of a car's stability, but it's not the only element to consider. Every component – from the car's aerodynamics to the spring rate, roll bar and alignment – need to work harmoniously together for a car to confidently maintain high speed. It's not something which can be done overnight; truth be told Mizota-san has continued to develop and improve the 300ZX year on year for nearly three decades now.
Not only does Mizota-san's 300ZX run BILSTEIN B16 (height and damping adjustable) coilovers, it actually runs the same set of dampers which were first fitted over twenty years ago! A true testament to not only the quality of BILSTEIN components, but the meticulous attention to detail utilized by Revolfe S.A during its development.
'What I like most is the ability to change its specification for road and track very easily' adds Mizota-san. 'For the track, I have a high downforce rear wing and I adjust the BILSTEIN damping to a stiffer setting. On the road – and for high speed – the wing is removed to reduce drag, and the suspension damping is softened for better stability on uneven road surfaces.'
This passion for speed – and Mizota-san's attention to detail for achieving it – is what makes his Nissan 300ZX one of our most iconic in Japanese tuning history. From chasing top speed at Yatabe in the 90s to chasing lap times at Fuji Speedway in the present day, Mizota-san and his 300ZX will continue to live on as legends within the tuning scene, and we're proud to call Mizota-san a valued customer and enthusiast of the BILSTEIN brand.
Revolfe S.A Nissan 300ZX Z32 – March 1990 model
ENGINE: 3097cc VG30DETT producing 680+bhp at 1.7kg of boost, Garrett GT25/GT28 hybrid turbos, custom exhaust manifold, JUN camshafts, TRUST oil cooler, Cosworth pistons & JUN connecting rods, Port polished cylinder head, HKS F-Con V Pro ECU, 850cc fuel injectors, Titanium exhaust muffler, Custom collector tank, Large capacity throttle valve, ARC radiator and intercooler, ARC oil cooler, ATS Carbon triple clutch and LSD
HANDLING: BILSTEIN B16 ride height & damping adjustment coilovers, Pillow ball top mounts (all round), Custom spring rates, Reinforced crossmember, HICAS system removed, Front strut brace, Spot-welded chassis, Custom rollcage, Reinforced sway bars, Brembo F50 front brakes (370mm) and Brembo F360 rear brakes (340mm) with DS3000 pads
INTERIOR/EXTERIOR: Volk Racing TE37 wheels, Recaro SPA (driving seat) and SPG (passenger seat), Carbon side spoiler, Reinforced front bumper with additional air duct, Carbon fibre front spoiler/splitter, Reinforced rear bumper with custom air duct, Carbon rear diffusor and wing