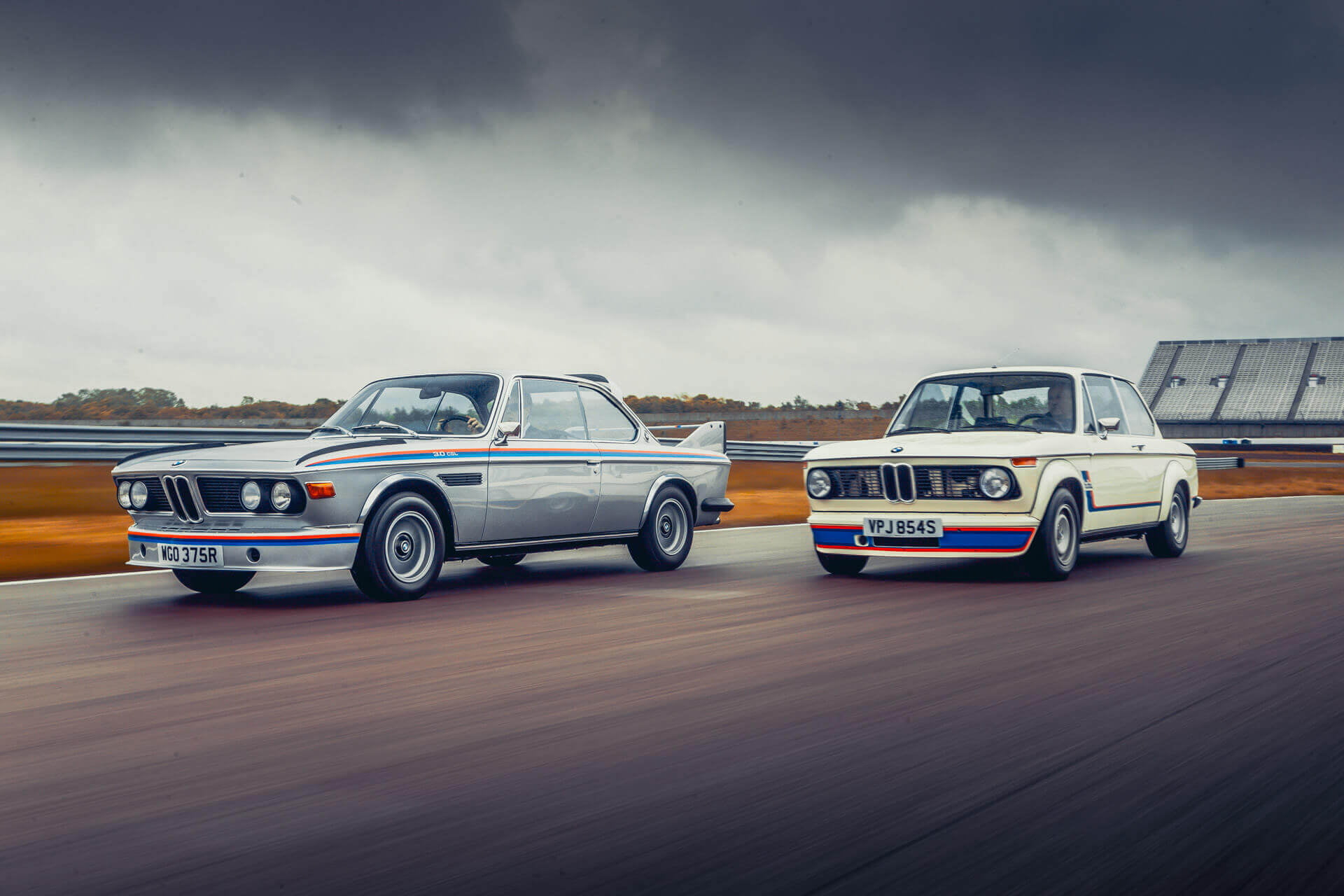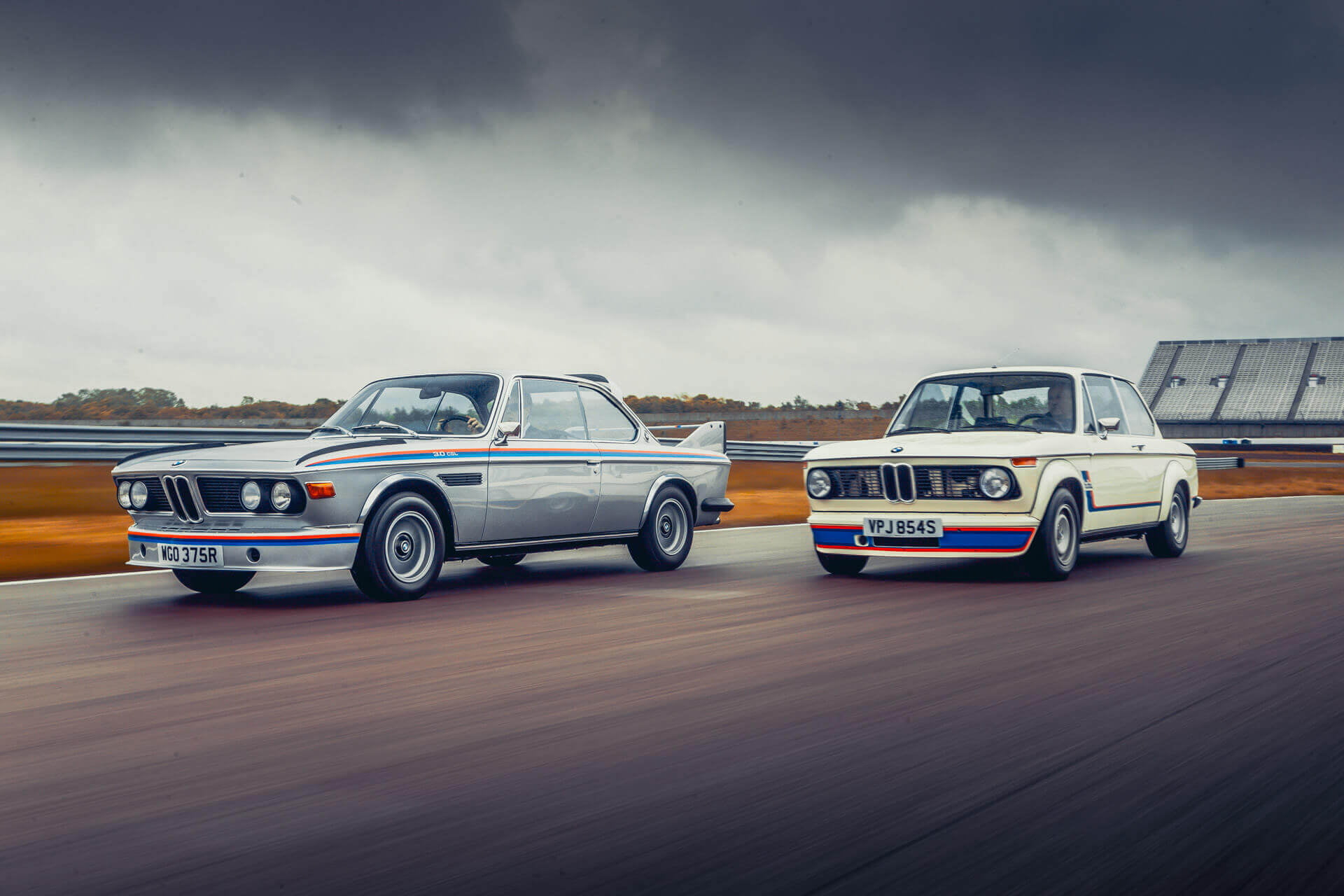 Respect your elders. Two classic BMWs bred for racing.
BMW has built some of the best vehicles ever made – that's undeniable. But the interesting thing is that the best of them were not developed because of a gap in the market, or because a focus group was identified to sell more cars. Rather, it was about creating cars with a license for motorsport. In the early 1970s, BMW broke new ground with these two vehicles.
Say hello to the 2002 turbo and the E9 3.0 CSL. The CSL was introduced in 1972 to compete in the European Touring Car Championship. The term 'CSL' is instantly recognisable as BMW code for a lightweight variant. But this was the first car you could buy from BMW with with that title.  There's no sound insulation in the 3.0 CSL. In addition, thinner windows and thinner steel body panels were used to make it lighter. The famous "Batmobile" rear spoilers were not installed in the factory, but delivered in the boot, so that the CSL remained street legal but still met the homologation requirements for the European Touring Car Championships.
The 2002 Turbo was launched a year later (1973) and was the first production BMW fitted with turbocharger. This car paved the way for later 'M-car' generations that now rely on this  technology. A KKK turbocharger increased power by more than 40 hp compared to the M10 engine in the 2002 tii. Journalists at the time described the power delivery as a "kick in the kidneys".
Both these special models of E9 and 2002 share a groundbreaking place in automotive history and both use the suspension technology from BILSTEIN. The question is; which one would you most like to be behind the wheel of?