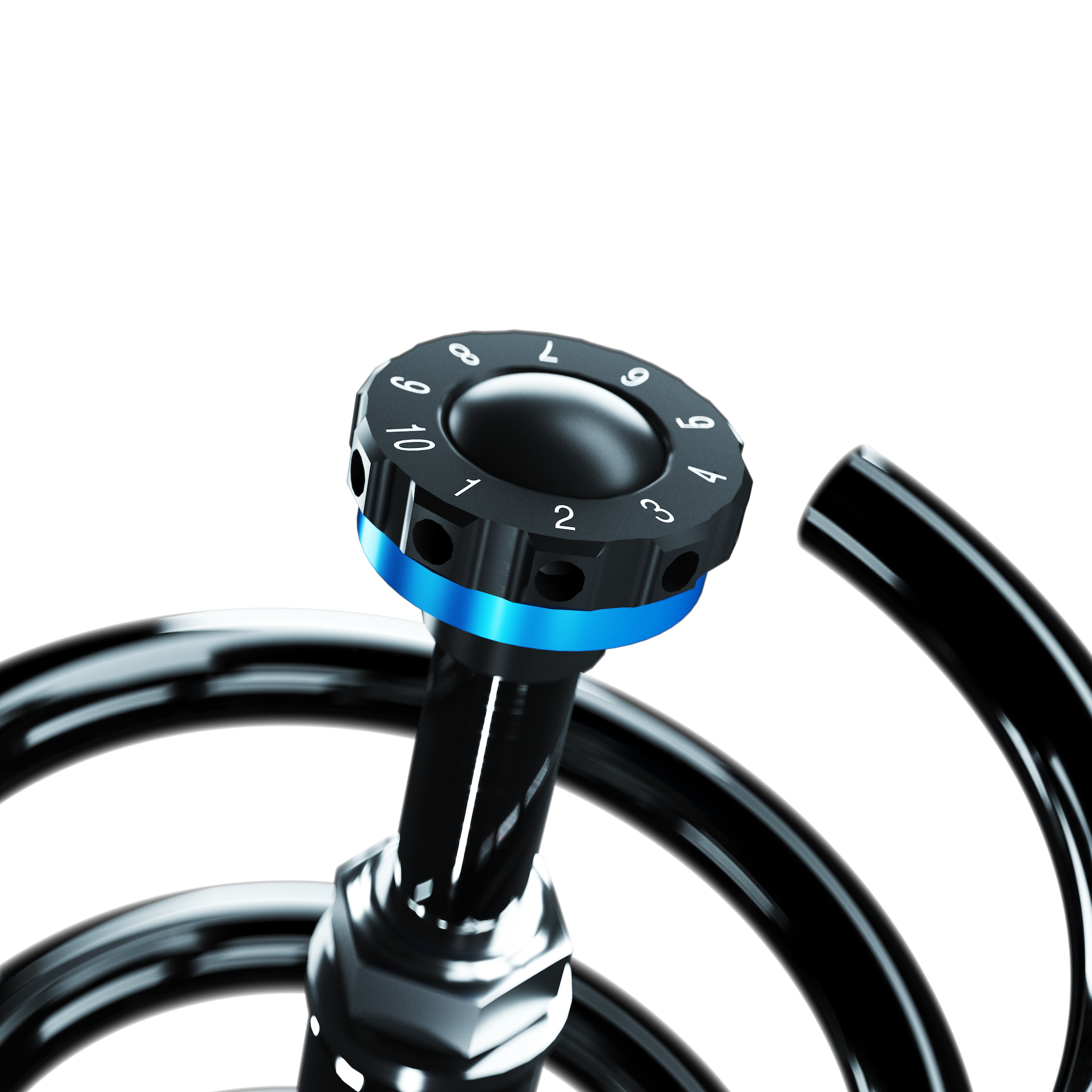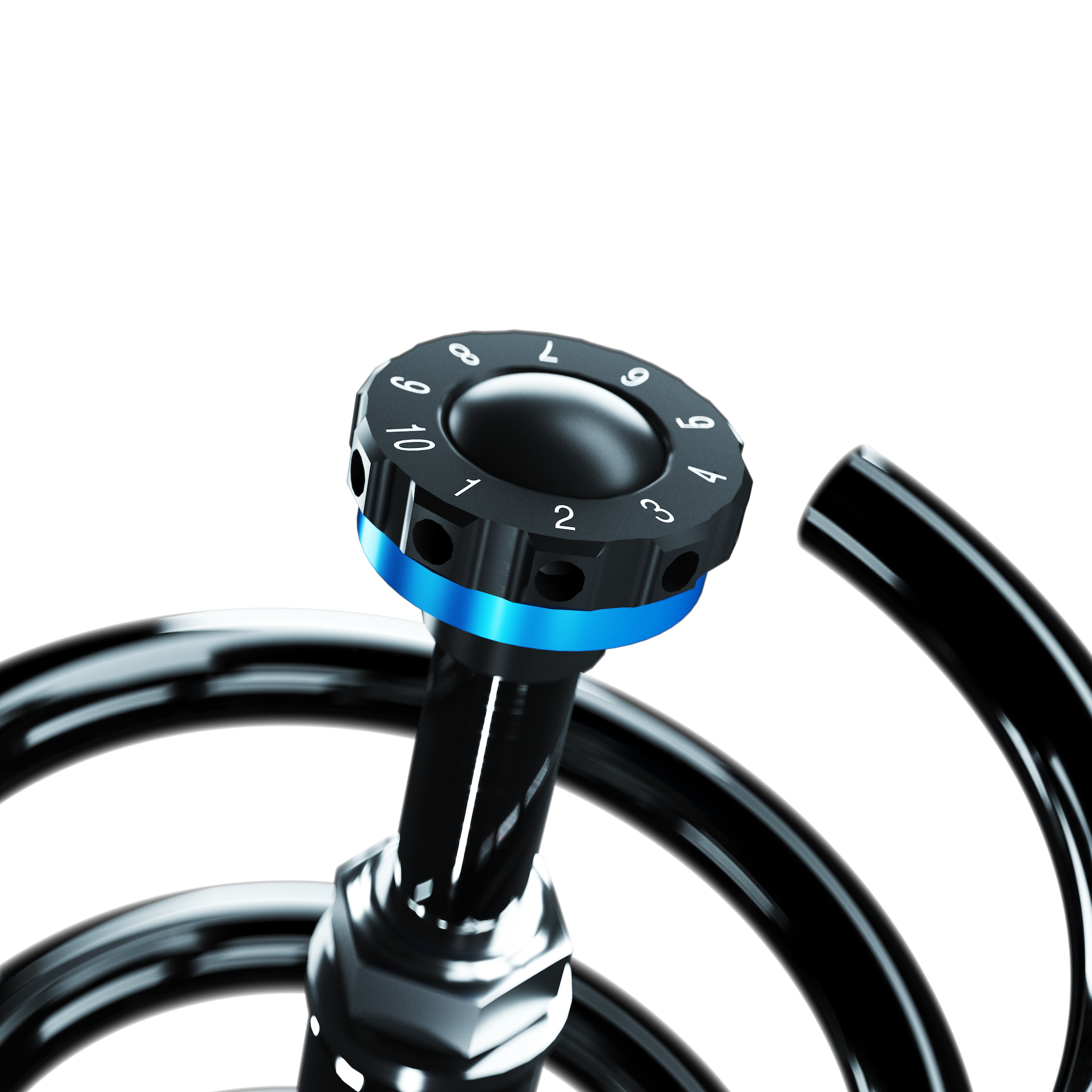 The new BILSTEIN EVO T1 coilover suspension kit: Perfect for everyday use and race track
Your car is more than just a tool to get from A to B? You'd rather drive on winding country roads than queue up in traffic jams on the freeway? And while others do yoga or play table tennis, the track is your very own personal sports field? Then we have something for you. Because we developed the BILSTEIN EVO T1 coilover suspension especially for people like you.
With the BILSTEIN EVO T1, sporty drivers for whom appealing looks and superior driving dynamics are important will get their money's worth. The successor to our successful BILSTEIN B16 threaded ride height adjustable kit scores right out of the box with its spectacular looks. In sophisticated matte black and with its blue color highlights, the suspension simply looks delicious doesn't it? But we have to admit: We're also a bit biased.
The BILSTEIN EVO T1 coilover suspension fits your drivestyle
There are no two opinions when it comes to lowering. The EVO T1 lowers your car by up to 70 mm (varies depending on model and specification of vehicle). And it's fully variable and individually adjustable, just the way you like it best. The lowering not only ensures a great look. Just by reducing the pitching and rolling movements, the new coilover suspension provides a significant increase in driving dynamics.
BILSTEIN EVO T1: Become one with the road
And driving dynamics is and remains the most important aspect for drivers with sporty ambitions. With the damper settings developed in BILSTEIN driving tests and lab simulations you can drive sporty, safe and yet comfortable at all times and in all places. Whether in the city, on country roads, on the freeway or on the race track.
Optimal for everyday life – perfect for the race track
Because the "T" stands for "track", you can expect a coilover suspension with spectacular handling that also makes an excellent impression on the racetrack. And that's exactly where the BILSTEIN EVO T1 impresses with its sporty, precise steering feel and even more direct contact with the tarmac. Because you can adjust the stiffness of your suspension as you wish!
Probably the best coilover suspension for your driving style
And because the rebound and compression damping of the sports suspension can be adjusted in parallel, you can even set up your own personal suspension setup to suit your driving style. A little firmer at the front or a little softer at the rear? No problem! On the contrary! The coilover suspension can be adjusted in just ten clicks. And that quick and super easy in mounted state without any extra tools!
Best materials, sophisticated engineering
You can count on an absolute premium product. That becomes clear when taking a look at the details of our track performance suspension. The finest materials and its sophisticated engineering make a difference compared to many other suspensions.
Your personal setup: In the twinkling of an eye!
The aluminum adjusting wheels, for example, not only look really good. They are always easily accessible without additional parts needed to adjust your setup. The zinc-nickel coating of the thread on our EVO performance coilovers provides additional corrosion protection and thus greater longevity.
The killer features at a glance
Individually adjustable lowering up to 70 mm (varies depending on model and specification of vehicle)
Of course with threads to spare and a technical certification
Parallel adjustment of rebound and compression damping – perfect for the track
Shock absorber setting tuned by our experts
Sporty, precise steering feel and even more direct contact with the road surface
Concentrated driving fun and maximum durability
The BILSTEIN EVO T1 is already available for these vehicles
Audi A1 (GBA)
Seat Ibiza V 6F
Skoda Scala
VW Polo (AW1, BZ1)
Recommended retail price: 1,529,00€ (without vat)
BMW 3 series G20 2WD & 4WD
BMW 3 series Touring (G21)
Recommended retail price: 1,835,00€ (without vat)
Check out our new BILSTEIN EVO T1