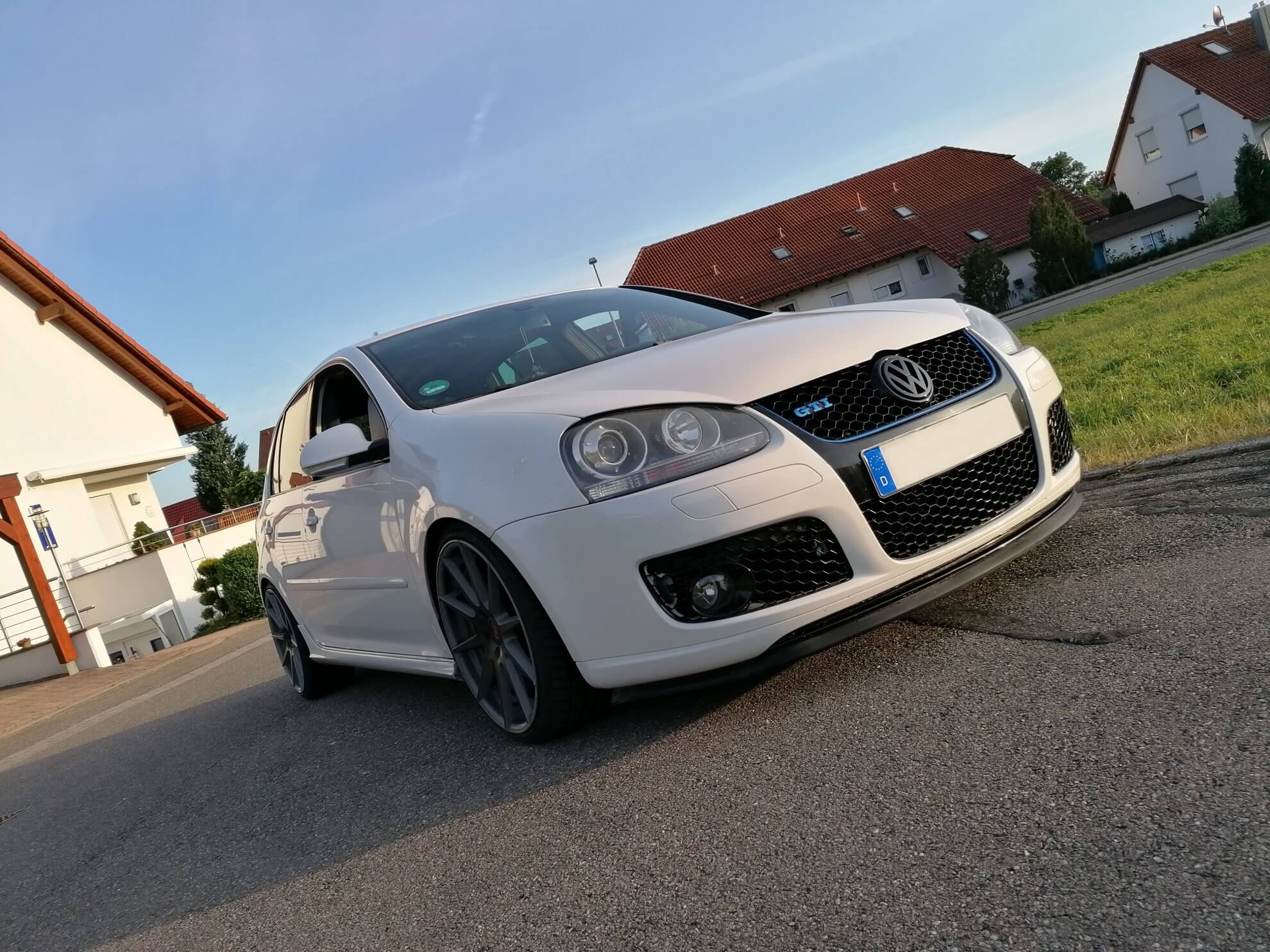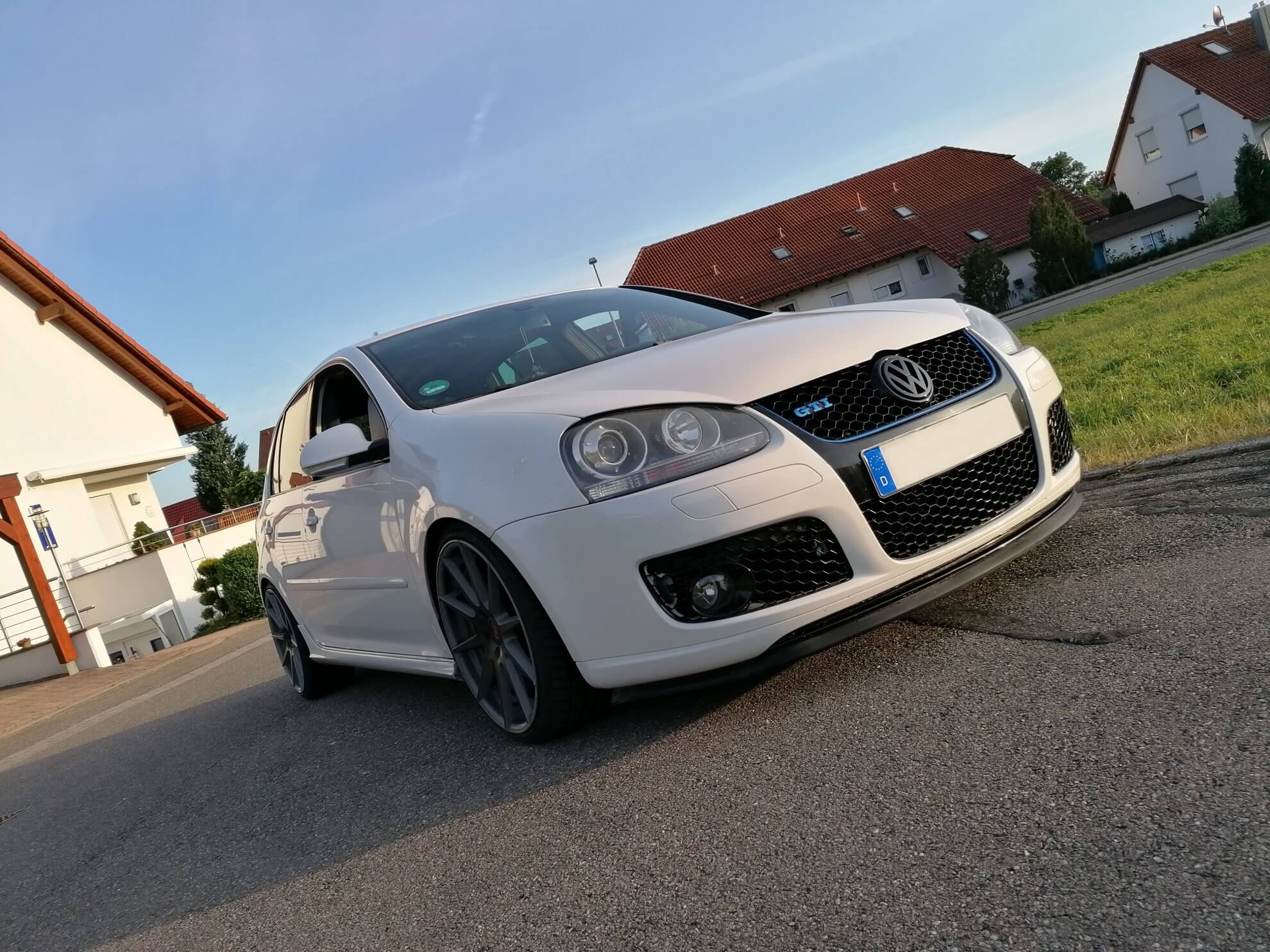 BILSTEIN B14 coilover suspension for the VW Golf 5 GTI
Our BILSTEIN B14 coilover suspension impresses with an individual lowering of up to 50 mm (varies depending on specification of vehicle) and top performance on the road and on the racetrack. And for the VW Golf 5 GTI, the sports suspension works particularly well, as GTI driver Luca Santos confirms to us.
When Luca was looking for a new car, he decided to go with a VW Golf GTI. The tuning fan had immediately recognised the possibilities for optimising the compact sports car. "I have been searching for the perfect car for me for a very long time. I decided on the GTI because the Golf 5 GTI is a widely used vehicle in the tuning scene and had a lot of potential for my future plans", Luca looks back.
Luca found the perfect base only 15 miles away from his home: an untouched specimen in innocent white. Of course, no stone was left unturned after the purchase. So the 24-year-old retrofitted black and silk matt grey wheels in 8.5×19 inch. A new exhaust system from the catalytic converter on provides a more appropriate sound. Thanks to a software update, the Wolfsburg car currently has 225 hp.
But of course Luca's concept only works with the right lowering. Luca: "I took good advice when I bought my new coilover suspension, so I decided on BILSTEIN". "As I wanted to have a good street performance and be low but not too hard on the road, the BILSTEIN B14 is perfect for me. Despite its dynamic appearance, I have the most comfortable coilovers of all my friends," says Luca happily.
Discreet and yet striking: the numerous blue accents. "To make my GTI stand out a little from the crowd, I painted or foiled many details and parts in a rare satin blue tone," reports Luca. Among other things, the 12 o'clock markings on the elegant Alcantara steering wheel were made in the special shade. The GTI logo and the radiator grille trim line were also foiled in satin blue.
So Luca does not need to hide his GTI at tuning meetings. The GTI driver identifies with this lifestyle: "What I like most about tuning is the creativity and individuality that everyone embodies with their car. You can let your imagination run wild and I think it's simply amazing that people gather and meet to present their "works of art" to each other."