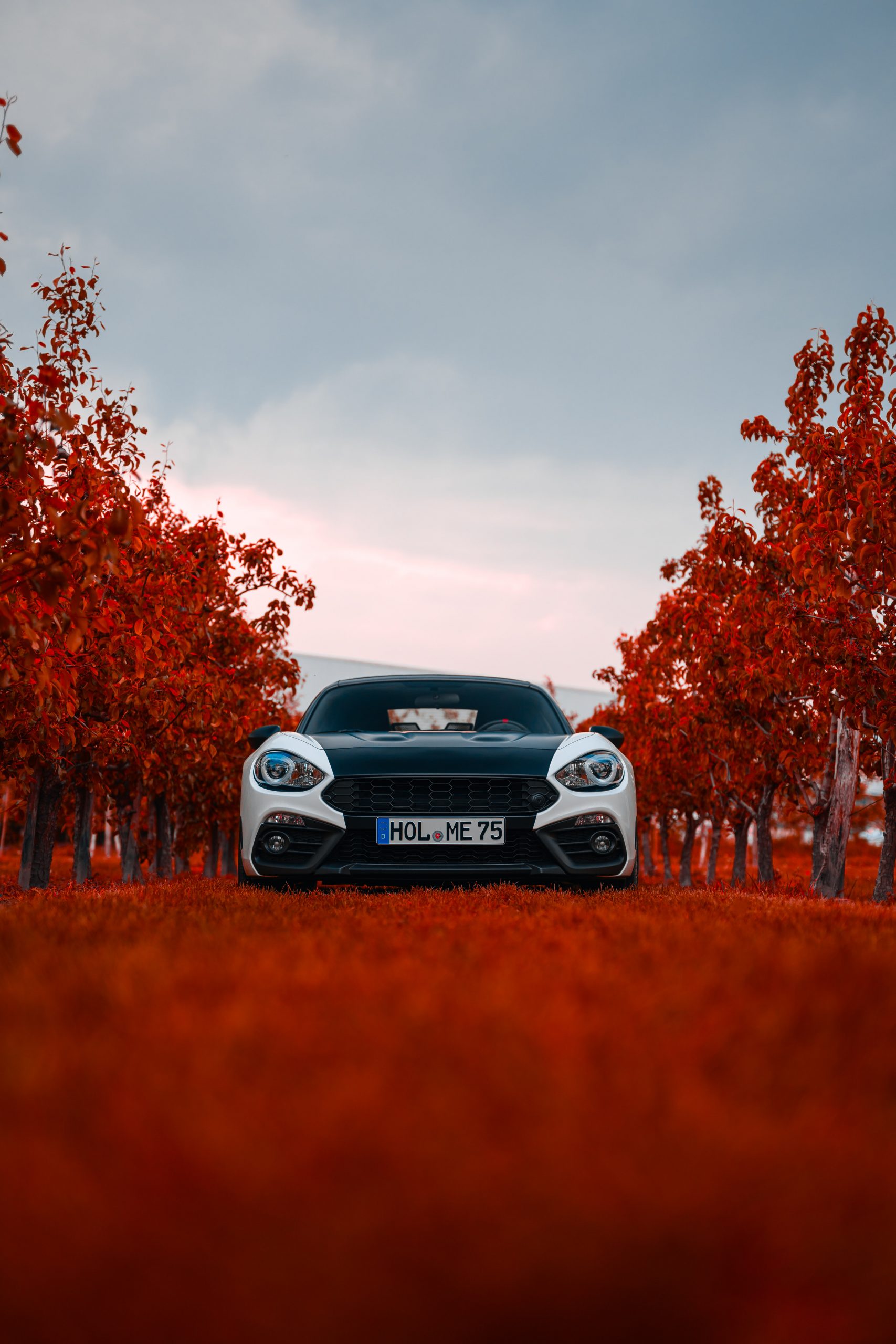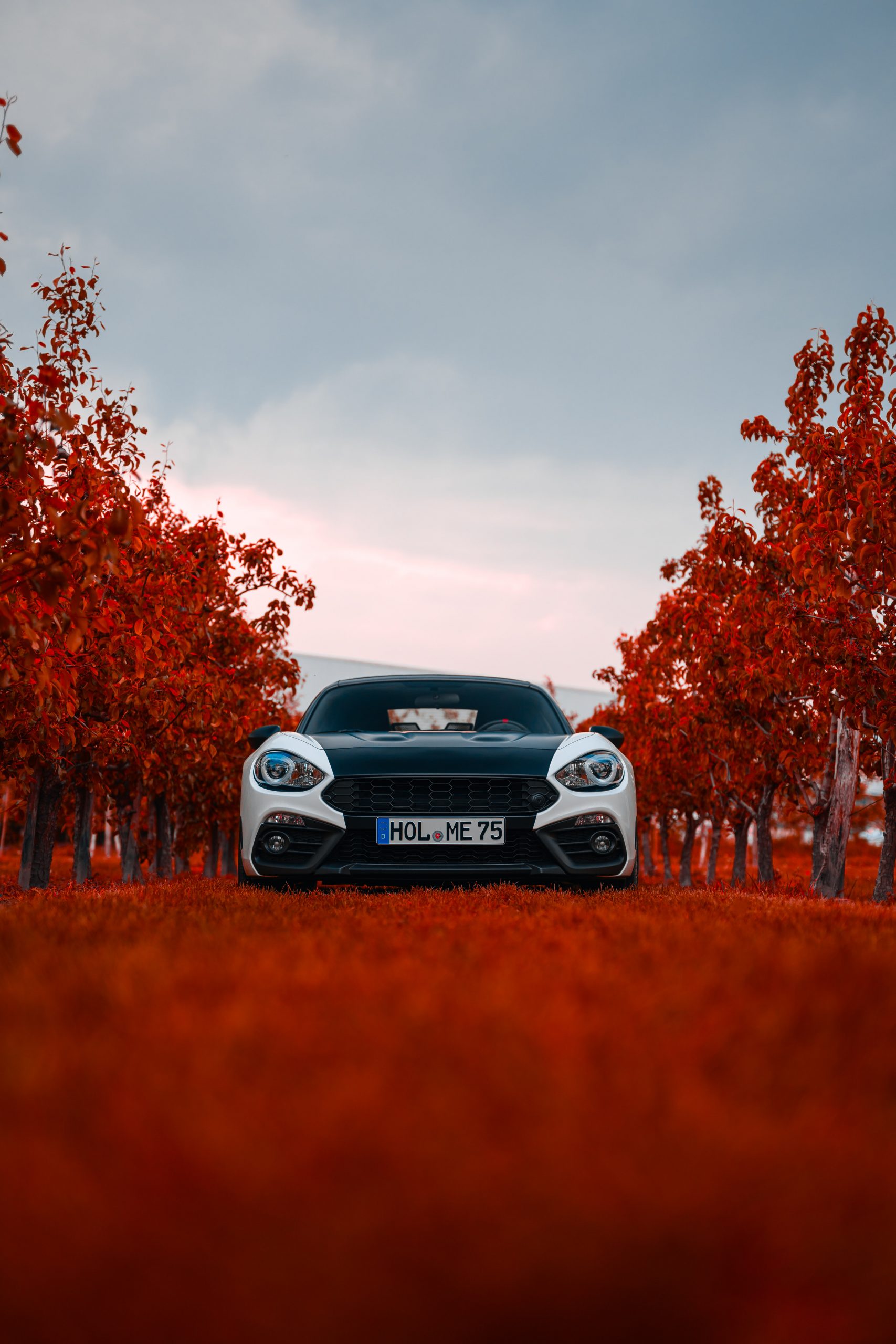 Abarth 124 Spider: Una storia d'amore!
The ingenious concept of "less is sometimes more" in the automotive industry can definitely be traced back to Colin Chapman. The simple motto of the English racing car designer is "Simplify, then add lightness", a concept that made his company Lotus world famous and still inspires many fans today.
The suspension is simply top-notch both in curves and on long distances
Why an abarth 124 spider?
While the prototype of the lightweight sports car, the legendary Lotus 7, was simply a touch too radical for most drivers with a soft spot for dynamic driving all their lives, Mazda set out to mitigate the concept and make it compatible with the mass market: With its compact dimensions and rear-wheel drive, the Mazda MX-5 roadster conquered the hearts of well over 1 million buyers.
One of them was Marvin Eisbach. The 20-year-old also lost his heart to the Japanese two-seater, but at the age of 25 Marvin's old MX-5 NA slowly conked out. He needed a new car, and it was Marvin's father who was to take the banker from the roadster to the Spider more accidentally than he had really planned.
"My father sent me a brochure from Abarth with a good offer. After the first test drive it was clear to me that it would be this car". The object of his affection was the Abarth 124 Spider, a sleek two-seater that rolls off the production line at Mazda along with the MX-5.
Tuning a Abarth Spider 124
"I love roadsters and fell in love with this car at first sight," says Marvin. "From the feel and cornering, it was very similar to my MX-5, which is why I got along with the car very well. However, the Abarth is even more fun to drive thanks to the 80 extra horsepower and the turbocharger,"
As a born tinkerer, Marvin of course immediately set about optimising the Spider. Among other things, Marvin had identified potential in terms of engine performance: new software in conjunction with a special intake system increased the output of the 1.4-litre turbo engine from 170 to 200 hp.
Which coilover kit does BILSTEIN recommend for the Spider 124?
When it comes to the suspension, the roadster fan trusts in the standard shock absorbers from BILSTEIN. Marvin had always heard only good things about the brand from Ennepetal. "My father uses BILSTEIN B14 in his T6 van and is also completely satisfied. I have already had my first experience with BILSTEIN in it. BILSTEIN manages to create a dynamic driving experience even in a car weighing over two tons."
Marvin is also "highly satisfied" with the suspension in his Abarth 124 Spider.- As he points out, "The suspension is simply top-notch both in curves and on long distances". This is a good thing, as the Spider driver has "some nice, winding roads right on his doorstep where you can take your car to the limit."
But Marvin is already looking a little further: "I really want to go to the track more often and see how my car works there. Therefore, in addition to a further performance makeover, a change to a coilover suspension is also planned. And true to the motto "Once BILSTEIN, always BILSTEIN", Marvin has his sights trained on our online shop.
Find a dealer or workshop in your area
47-249622 – BILSTEIN B14 (UVP: 1165,80 EUR) 48-249669 – BILSTEIN B16 (UVP: 1936,04 EUR)
Search now