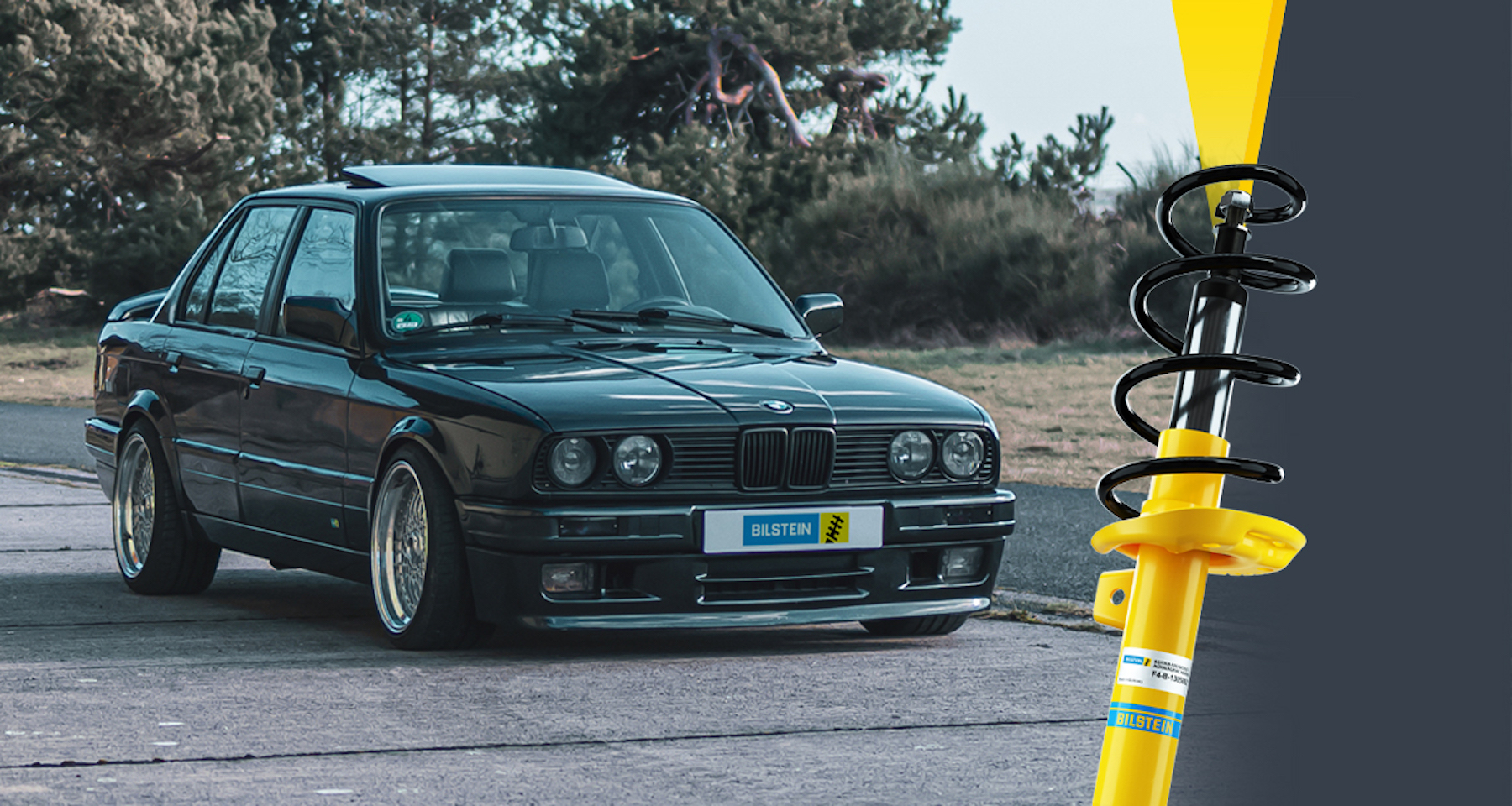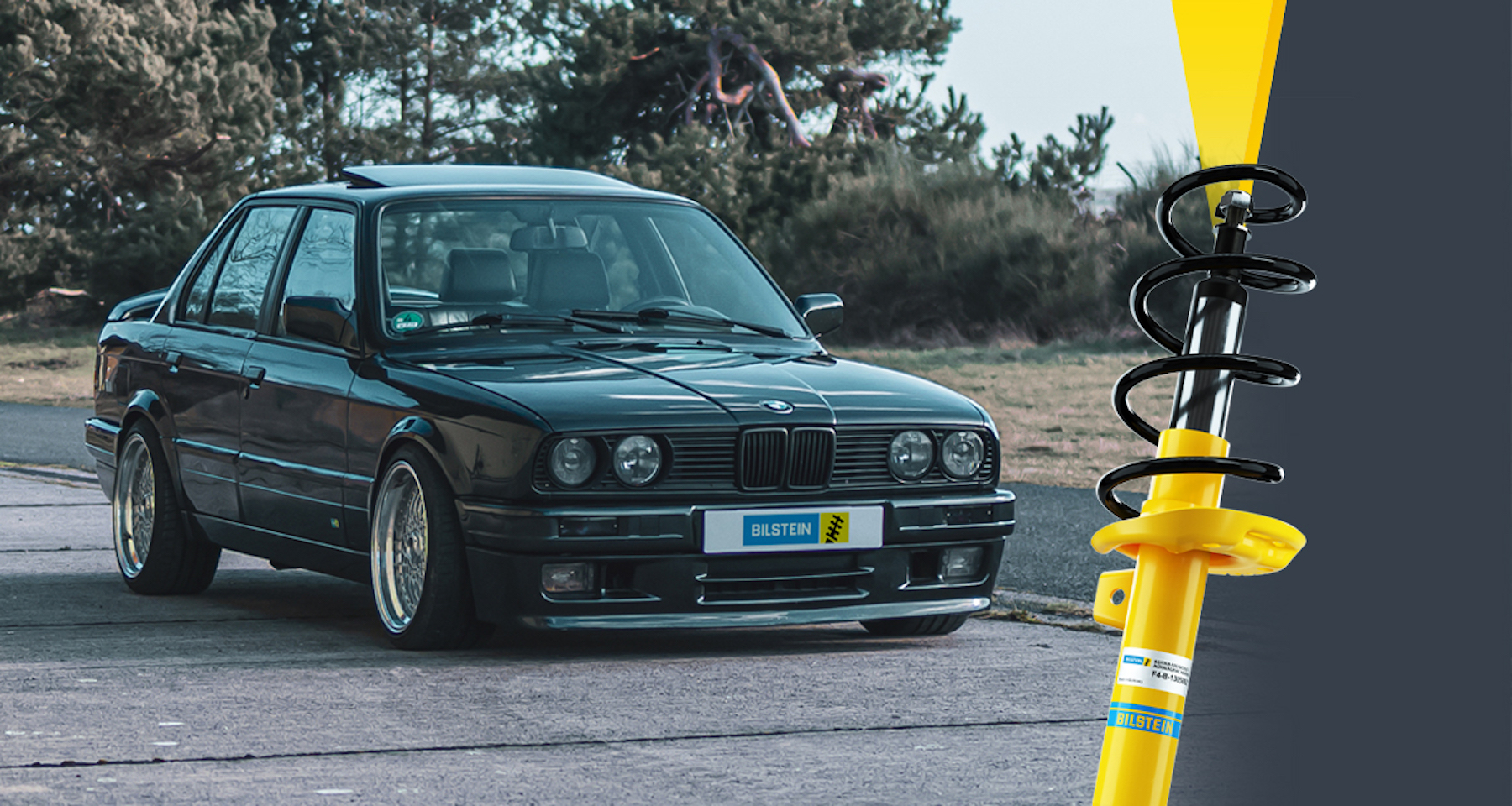 BILSTEIN B12 sports suspension range grows by an impressive 20 percent
For almost all common customer vehicles
Our B12 sports suspension continues to become increasingly popular. More and more drivers, workshops and parts dealers are asking for the B12 performance suspension. For us, this is reason enough to significantly expand the BILSTEIN B12 range.
Why is the sport suspension for retrofitting so popular? With its sporty setup, it is significantly more capable and drives more harmoniously than the standard suspension.
Handling and styling re-sharpened!
The B12 offers a fixed lowering of up to 40 mm (Pro-Kit) or 50 mm (Sportline). The spring travel and the standard suspension connection remain 1:1 as with your original suspension. This means that with the standard wheel/tire combination, there will be no rubbing and no installation problems!
The BILSTEIN B12 is also of interest to customers who want to raise the ride height of their vehicle. The BILSTEIN B12 Pro-Lift kit offers up to 30 mm of vehicle height increase, allowing moderate off-road excursions.
BILSTEIN B12: Sporty but not too hard setting
BILSTEIN and Eibach, the leading manufacturers of high-performance dampers and performance springs, work particularly closely together on all B12 sports suspensions. As a result, the car not only drives sportier thanks to the significantly stabilized body, but also more harmoniously than with the standard suspension. Ralf Burdinski, head of the BILSTEIN road test, explains: "The damping should be sporty, but not too hard. Turn-in behaviour must gain significantly in precision and, finally, ride comfort should not be neglected either."
BILSTEIN B12 sports suspensions score with easy installation.
The installation is completely barrier-free and uses the same mounting points as the standard suspension. What's more, there´s no dragging in the wheel arch. A parts certificate is included with all B12 sports suspensions, so registration is as easy as possible.
Now we have added 285 applications to the BILSTEIN B12 range. With this expansion of over 25 percent, we are responding to increasing demand. And to ensure that even more current vehicles can be equipped with the B12, the next addition to the range is already in the works. These include applications for Audi A6 C8, BMW 5 Series G30, Cupra Born, Ford Focus IV, Mercedes C Class 206, CLA 118 and GLB X247 as well as VW Caddy V, T7 and ID.3.
These are the features of the BILSTEIN B12:
Perfect lowering up to 50mm lower or lifting up to 30mm – both exactly matched to vehicle and driver
Easy installation at the same mounting points as the series
Of course with parts certificate
Stabilizes the body for more performance and comfort, even during long journeys
No grinding and no installation problems