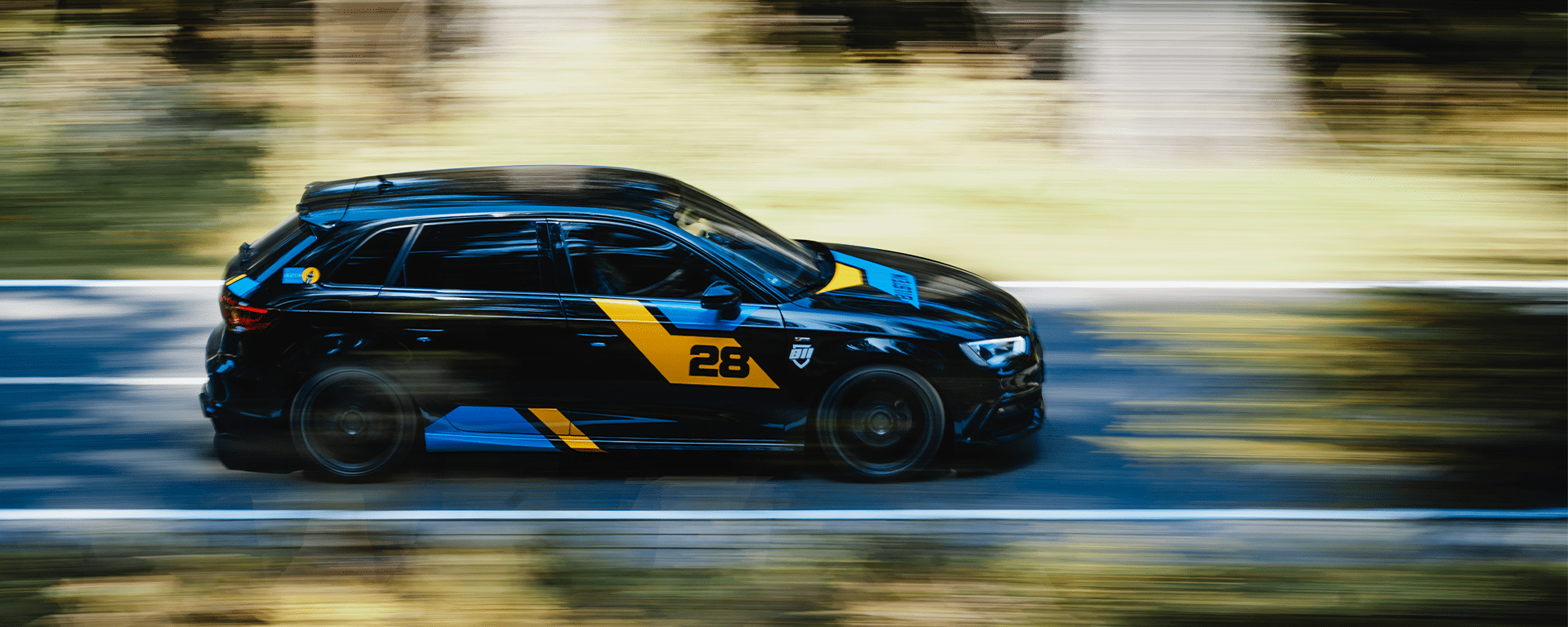 Your first choice

for upgrading.
BILSTEIN B12.
Fits you, your style and your car. Our BILSTEIN B12 performance suspension kit is the perfect sport suspension system for upgrading, handling and quick and easy lowering. Combining the best looks with the most dynamic driving experience.
Drive the Legend.
Improved comfort and handling compared to factory suspension
Our B12 suspension kit is the go-to option for a sporty suspension upgrade. Developed specifically for your vehicle, the B12 is engineered for ease of installation and tailored to the ride dynamics of your suspension.
Direct Fit
The spring compression height and motion ratio remain the same, just like your original suspension geometry. This means that ground clearance remains the same and nothing grinds or rubs!
Static Lowering
You like sporty performance? With our BILSTEIN B12 sports suspensions, you can lower your vehicle easily and quickly by up to 50 mm – perfectly matched to your vehicle and your needs, including technical certifications.

BILSTEIN B12
An alternative to original manufacturer sports suspensions – the B12 is a retrofitting option to upgrade your driving experience
No rubbing and no pavement scraping problems due to ground clearance, despite lowering!
Perfectly tuned lowering for optimum road feel and looks. Vehicle and driver center of gravity lowered by up to 50 mm depending on the application – including technical certification
Provides improved stability for more performance and comfort – even on long-haul trips
Both sporty and comfortable? It's possible with our Street and Track Performance suspensions
Find a dealer now
Fast. Low. Sexy.
Whether on the city streets, a winding country road or on the world's most demanding race tracks – our performance suspension systems put you at the forefront of driving pleasure. We combine the best technologies, components and parts for you, your style and your demands.