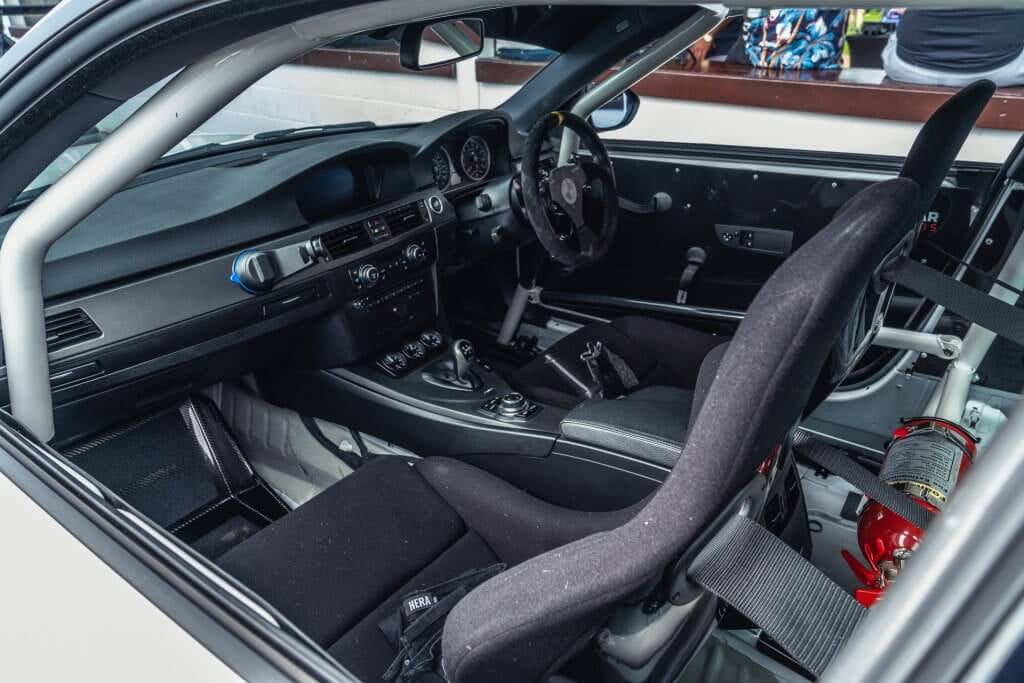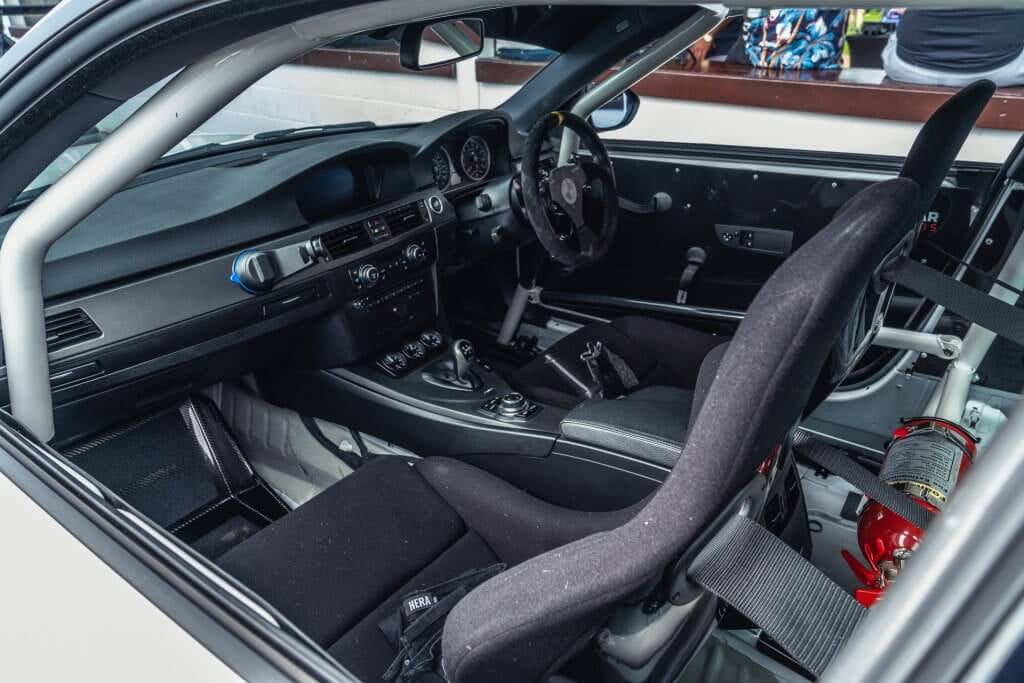 Nurburgring ready: Josh's E92 M3 Track Car
The E92 M3 seems to be the hot choice for attacking the Nurburgring at the moment. With highly developed examples like Josh's popping up for inspiration, it's easy to see why.

With a V8 engine and fast changing DCT gearbox the E92 M3 is a very exciting prospect for a track car. What isn't that exciting is hauling almost 1700kgs+ of weight around a circuit. That is why Josh has got creative with weight saving on his build. As you can see, it is pretty far from stock inside the car. Josh is conservative when quoting numbers but we've seen other M3s weigh in with 100+ kgs removed with similar conversions.
A pair of Recaro Pole Positions secure Josh perfectly in the car and a Weichers full bolt in cage provides rigidity and safety. You can just see an extinguisher poking out behind the seats and flat sheet door cards drop a few pounds too. The addition of a StopTech brake kit allows Josh to lap consistently without brake fade.
On the outside Josh has taken inspiration from the BMW Factory GT4 race cars and added the GT4 spoiler, canards and wing to the car. There's some debate as to what to call that wide rear wing as technically BMW used the GTS wing for GT4 homologation. This wing was developed by a privateer race team and later campaigned to the same regs. But let's let that minor point slide and marvel at how good it looks.
Josh has opted for BILSTEIN B16 suspension with aftermarket top mounts. B16 gives him plenty of scope for damper adjustment to achieve the balance he can feel comfortable and fast with at the circuit.
He's also chosen to run a 'square' wheel and tyre setup. This means the front and rear wheel and tyre sizes are the same, enabling Josh to swap the wheels from front to back and gain additional life from his tyres. It's a really well thought out build that gets driven hard all over the UK and Europe and from the smile on Josh's face when describing it, it is something of a handful too.