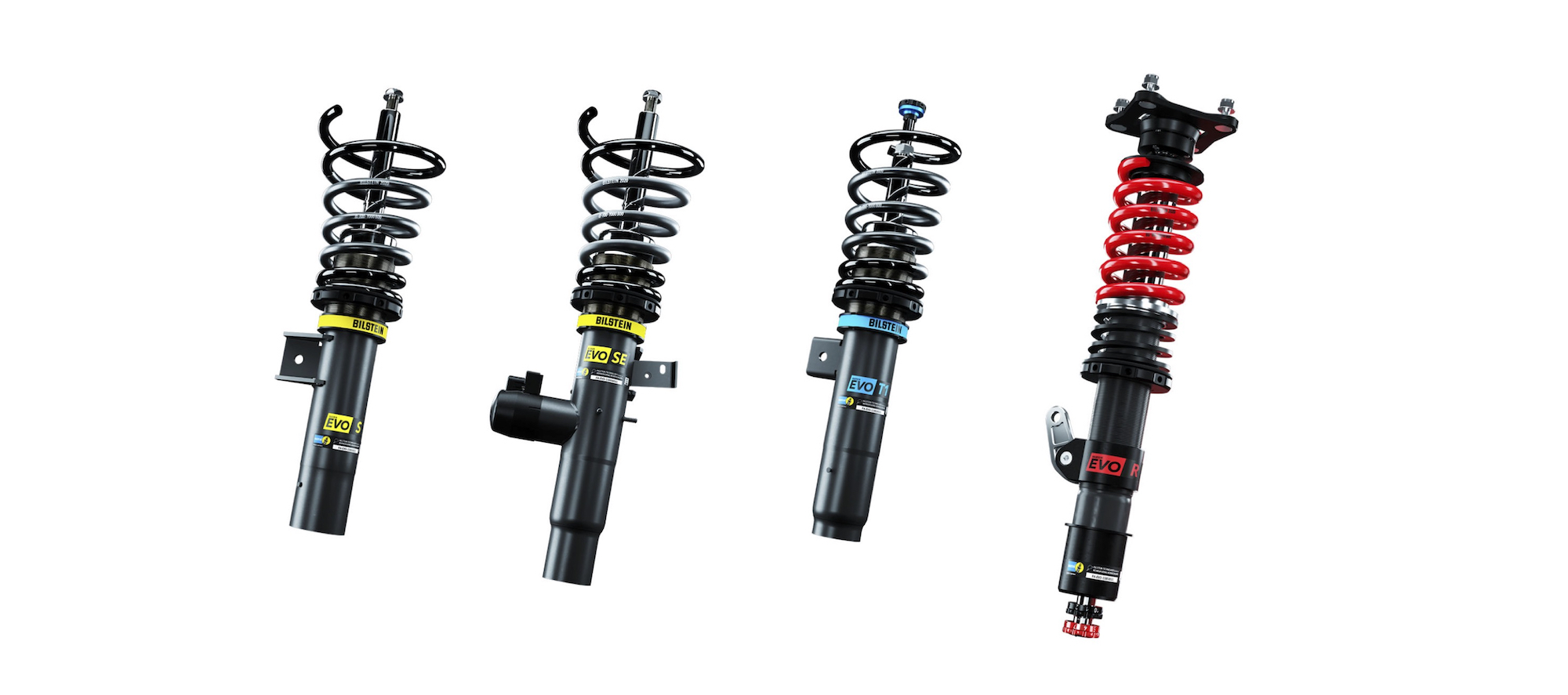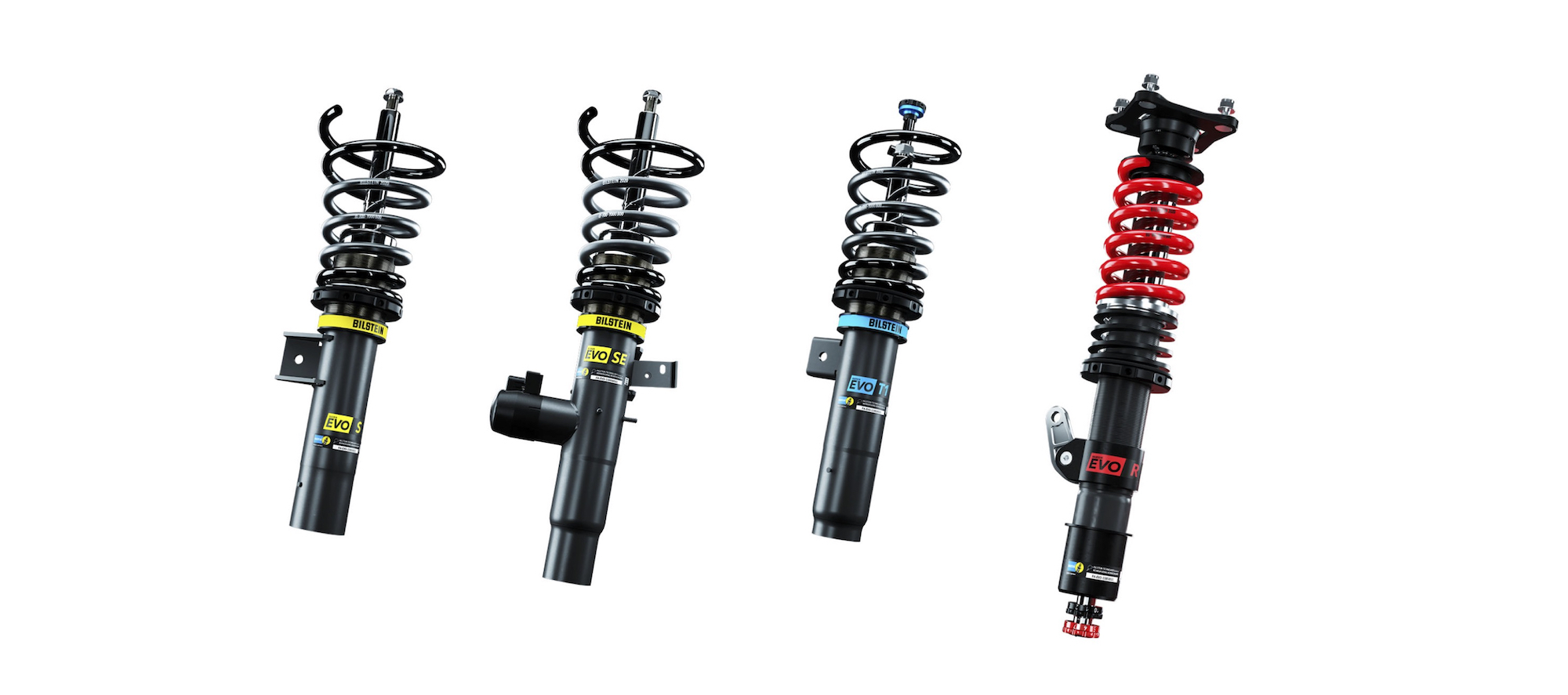 Outstanding performance – excellent design: BILSTEIN EVO Line wins design award
The BILSTEIN EVO Line has won the iF Design Award – one of the most important design prizes of all!
In trendy matte gray, our performance coilover suspensions already stand out visually from other coilovers. Our new suspensions impress with perfect lowering, the direct-fit principle, improved handling and – depending on the version – powerful additional features.
Prestigious design award for the BILSTEIN EVO Line
So we knew that our BILSTEIN EVO Line is great in terms of driving dynamics. We also knew that the performance coilover suspensions systems look good, too. And now the BILSTEIN EVO Line has also been acknowledged by the highest design authorities as a particularly successful design.
Outstanding performance – award-winning design
The BILSTEIN EVO Line won the iF Design Award in the "Product" discipline. This year, the 98 jurors of the iF Design Award had to evaluate a total of 9,509 entries from 3,693 participants and 52 nations. The designs were judged on the basis of five criteria..
The BILSTEIN EVO Line impressed the jury in particular in the categories form, function, differentiation and influence, in some of which we scored significantly more points than the average of the entries. We scored 71 points for the product's function – the average score in the product design category was 61. We also scored well above the average of all product design entries for differentiation, which also assesses the product's degree of innovation, with a score of 66.
To receive an award, an average of at least 269 points werde required. The jury awarded 302 points for our EVO Line!
So in addition to its outstanding performance with the perfect BILSTEIN driving feel, the BILSTEIN EVO Line also officially scores with an excellent design!
About the iF Design Award
The iF Product Design Award was first awarded by the "iF Industrie Forum Design" in 1954. Today, it is one of the most important design awards worldwide. The iF Product Design Award is awarded in the disciplines product, packaging, communication and service design, architecture and interior design, as well as professional concept, user experience (UX) and user interface (UI).
This is the BILSTEIN EVO Line
Up to 70 mm lowering with with threads to spare and a technical component report
Better performance and a more satisfying driving experience than factory suspension systems thanks to double-tested damper settings – in BILSTEIN driving tests and lab simulations
Direct-fit principle and plug-and-play solutions for electronic valve systems
Up to 70 mm lowering with threads to spare and a technical component report
10x Dual-Click adjustment
Parallel adjustment of rebound and compression damping
Flexibly and individually adjustable lowering up to 70 mm with threads to spare and a technical component report
Two aluminum dials and 100 adjustment options
Individual damper setup with separately controlled rebound and compression damping
Highly dynamic steering response with proportional-degressive characteristics and an absolute motorsport focus