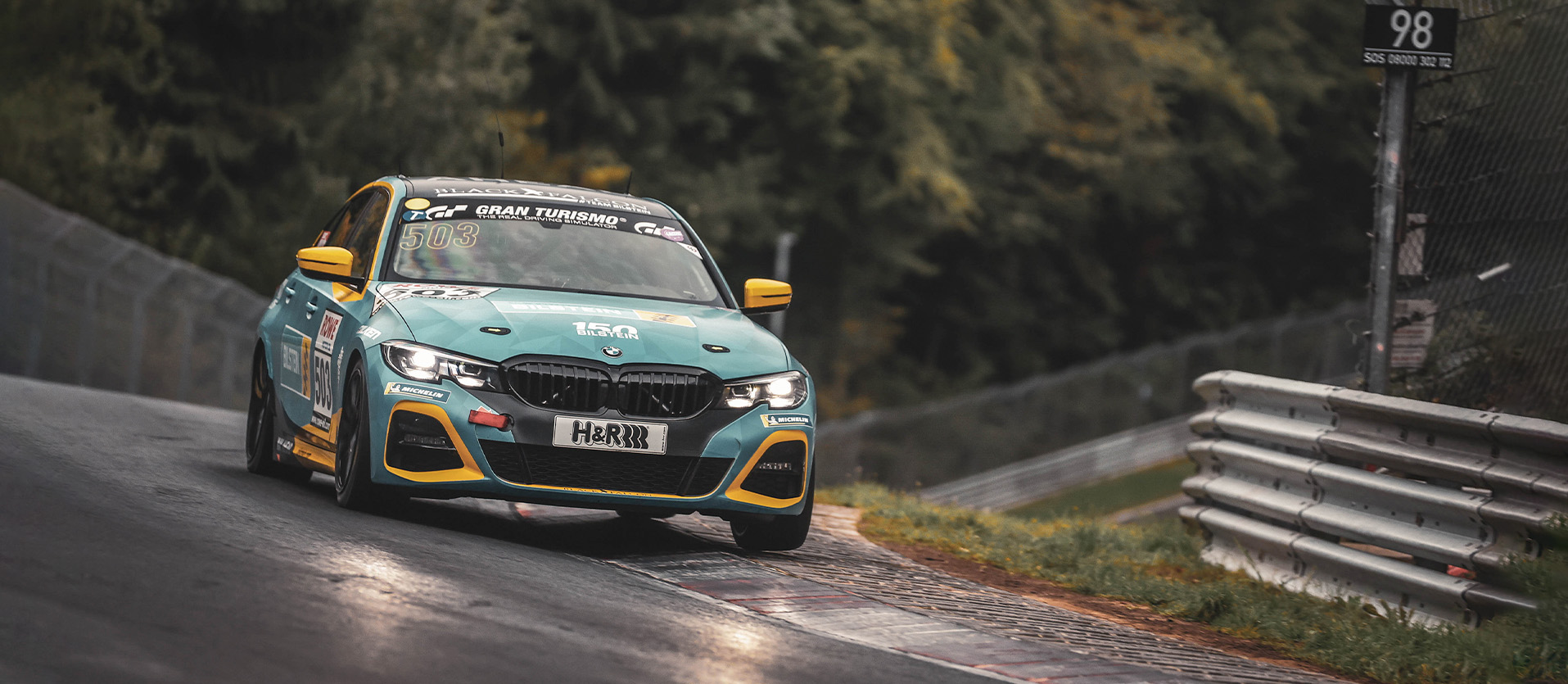 Twice as sporty.

You have the choice.
BILSTEIN EVO T2.
You need freedom, you are on the lookout for opportunities and individual driving pleasure – on the race track and any other form of asphalt. With our BILSTEIN EVO T2 track performance suspension and their 10×10 Pro-Click adjustment, nothing stands in the way of your self-realization – nothing at all!
WAY AHEAD
The product fits your car.
The product doesn't fit your car.
Alternatively, the following BILSTEIN products are compatible with your vehicle selection:
There are currently no other BILSTEIN products compatible with your vehicle selection.
GOOD NEWS: Revision of high-performance dampers (from BILSTEIN B6 upwards) is possible depending on the design. Please contact our customer request department for this.
Customer special request contact
Find a retailer
Lowering as required
The individual lowering not only looks great, it also significantly optimises the handling of your car: the lower centre of gravity enables higher cornering speeds and faster lap times on the track. And the best thing is: with the EVO T2 you are always on the safe side. The premium coilover suspension naturally comes with a parts certificate and has appropriately dimensioned threads to spare even when lowered more. What's more, the tyres and wheel arch fit perfectly – technically without any problems and visually appealing.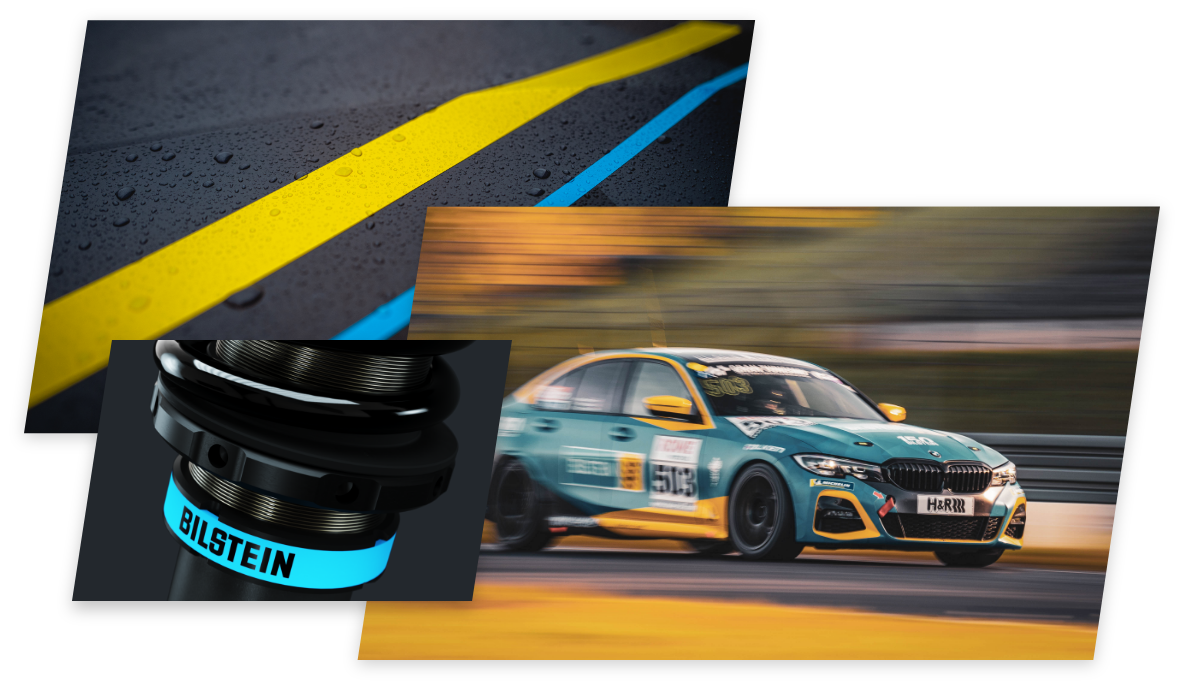 10×10 Pro-Click adjustment
The EVO T2 uses our 10×10 Pro-Click adjustment system: this allows the high-performance suspension to be adjusted separately in both rebound and compression via two aluminium adjustment wheels, easily and without tools: as a new development, the EVO T2 adjusts the compression damping not only at the valve on the piston rod, but also at the special bottom valve. In this way, a total of 100 different damper set-ups are possible – perfect for your individual riding style and the characteristics of the race track.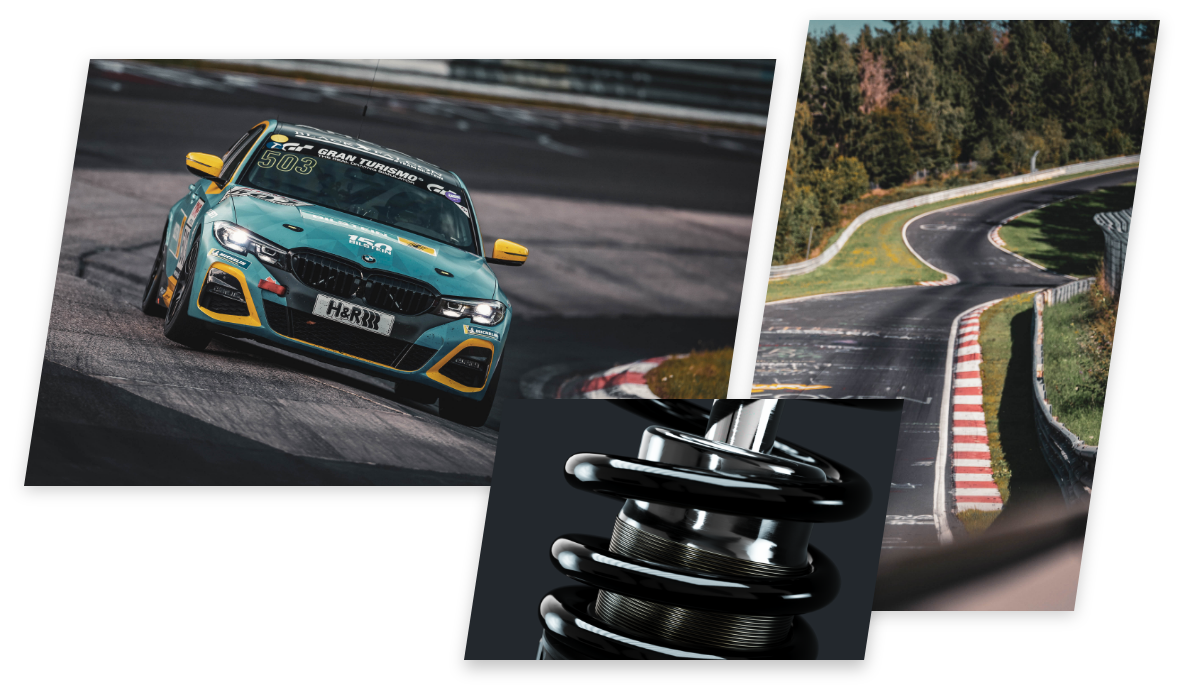 Driving dynamics next level
Our engineers have perfected the characteristic curves for you in the legendary BILSTEIN road test. So you can expect highly dynamic damper characteristics for the sportiest steering behaviour in every everyday situation and on the track: the EVO T2 impresses with a sporty, precise steering feel and even more direct contact with the road.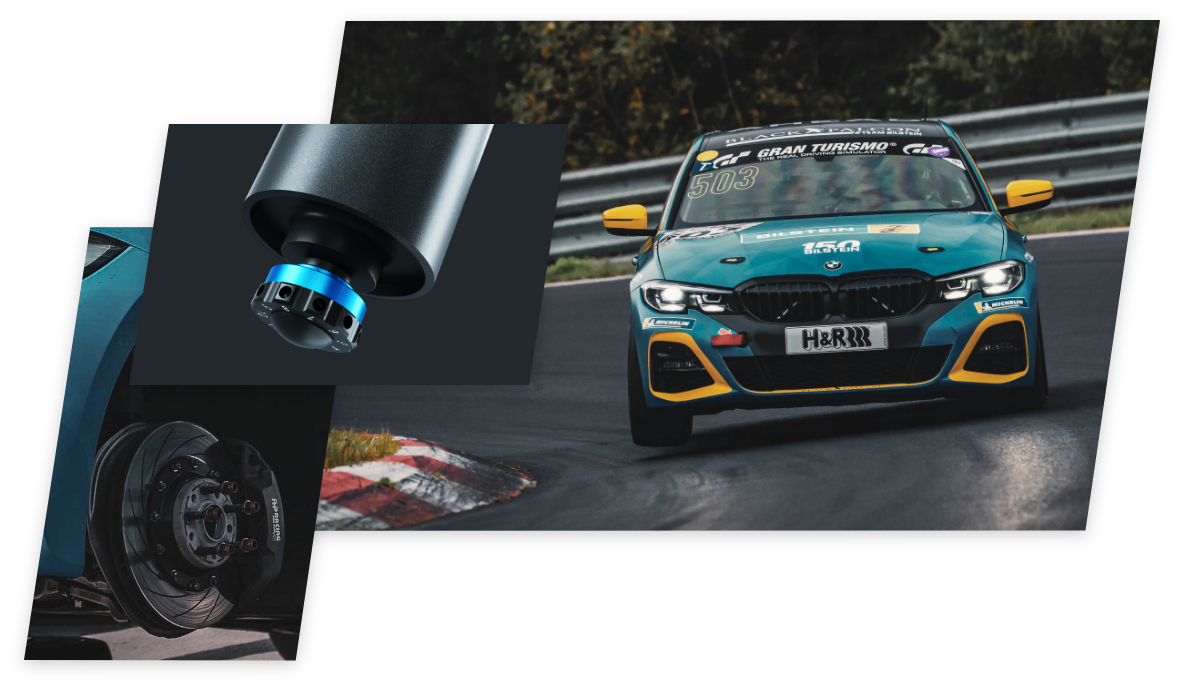 Probably the best sports suspension for your driving style
Another key benefit for you: we always provide a parts certificate for every coilover suspension. The BILSTEIN EVO T2 coilover suspension, manufactured to the highest OE quality standards, is completed by the high-quality zinc-nickel coating, which offers additional corrosion protection and thus ensures maximum durability of your new favourite suspension.

BILSTEIN EVO T2 features at a glance:
Individual and steplessly adjustable lowering of up to 70 mm (varies depending on model, equipment variant and motorisation)
Two aluminium adjustment wheels and 100 adjustment possibilities: the 10×10 Pro-Click adjustment regulates rebound and compression separately and safely for an absolutely individual damper setup
Naturally with residual threads and parts certificate
Damper setting tuned by the BILSTEIN experts
Sporty, precise steering feel and even more direct contact with the road
High driving pleasure and maximum longevity
Paintwork according to the highest OEM standards
Additional corrosion protection through zinc-nickel coating for EVO performance coilovers
Find a dealer now
Fast. Low. Sexy.
Whether on the city streets, a winding country road or on the world's most demanding race tracks – our performance suspension systems put you at the forefront of driving pleasure. We combine the best technologies, components and parts for you, your style and your demands.
Award-winning shock absorbers and performance suspensions
Success on the race track can be measured by lap times. But success off the track has many faces. One of our most important indicators has always been our users direct feedback. For example, the readers choice among their favorite shock absorber brands collected by leading automotive magazines in their annual surveys. Once again, we are honored with various awards which we are proud to share.