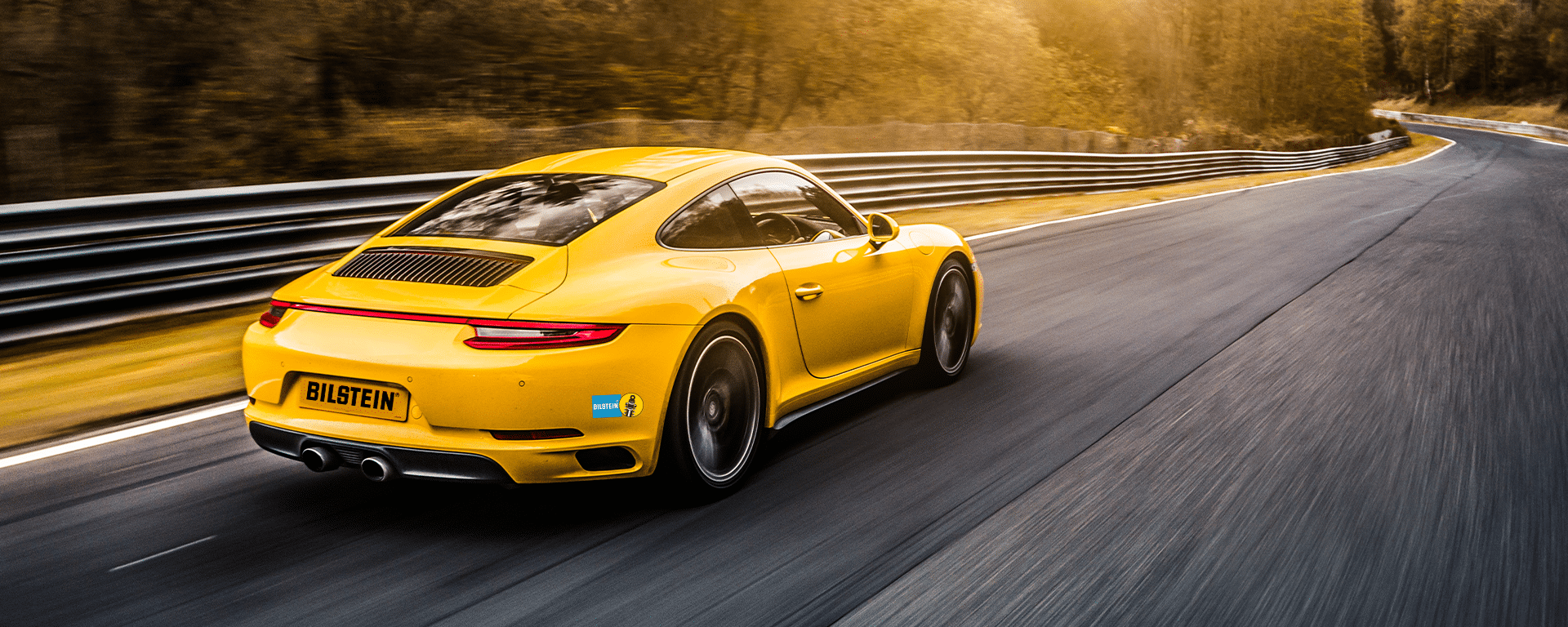 Your Performance-

Upgrade.

Plug and Win!
BILSTEIN B16 DT.
You know exactly what you want, and modifications are chosen carefully. They have to get you ahead – on the road and especially on the race track. With our BILSTEIN B16 DT performance threaded ride height adjustable kits, you get what you need: the perfect plug and play upgrade for your standard OE electronic suspension.
WAY AHEAD
The product fits your car.
The product doesn't fit your car.
Alternatively, the following BILSTEIN products are compatible with your vehicle selection:
There are currently no other BILSTEIN products compatible with your vehicle selection.
GOOD NEWS: Revision of high-performance dampers (from BILSTEIN B6 upwards) is possible depending on the design. Please contact our customer request department for this.
Customer special request contact
Find a retailer
Electronic plug-and-play solution
Does your factory suspension have an electronic suspension system? No problem. Our BILSTEIN DampTronic® performance suspensions feature true plug-and-play connectivity with the electronic controls of your vehicle.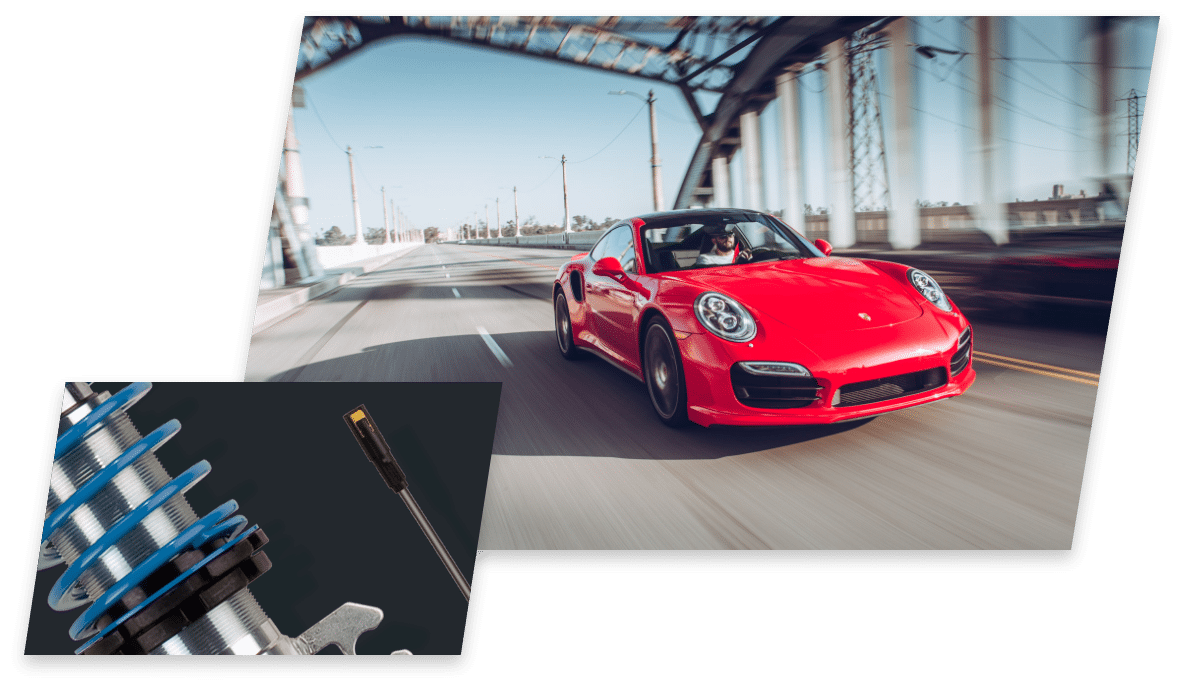 Improved comfort and handling compared to factory suspension
Do you want a more satisfying driving experience than your factory suspension can deliver? In our BILSTEIN driving tests, our engineers combine lab simulations with test drives on the racetrack for superior performance and comfort.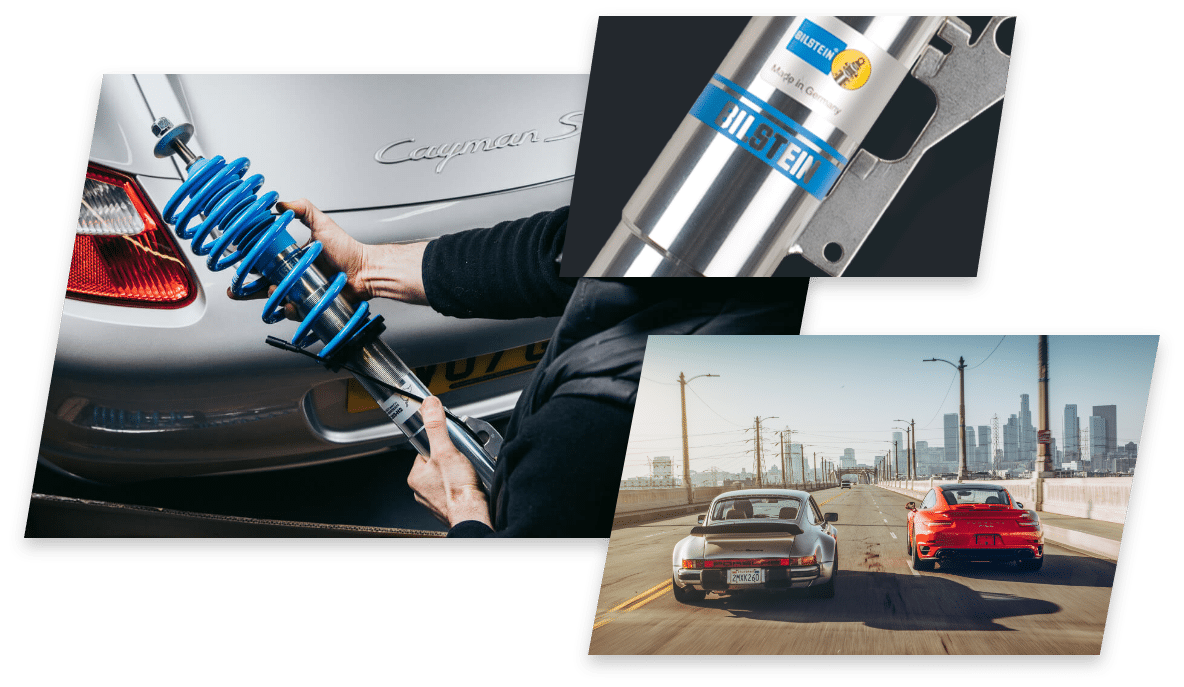 Set your ride height to suit your personal taste and vehicle
Our Performance suspension systems allow you to lower your ride height by up to 50 mm – you choose how far to go. Adjustment couldn't be easier!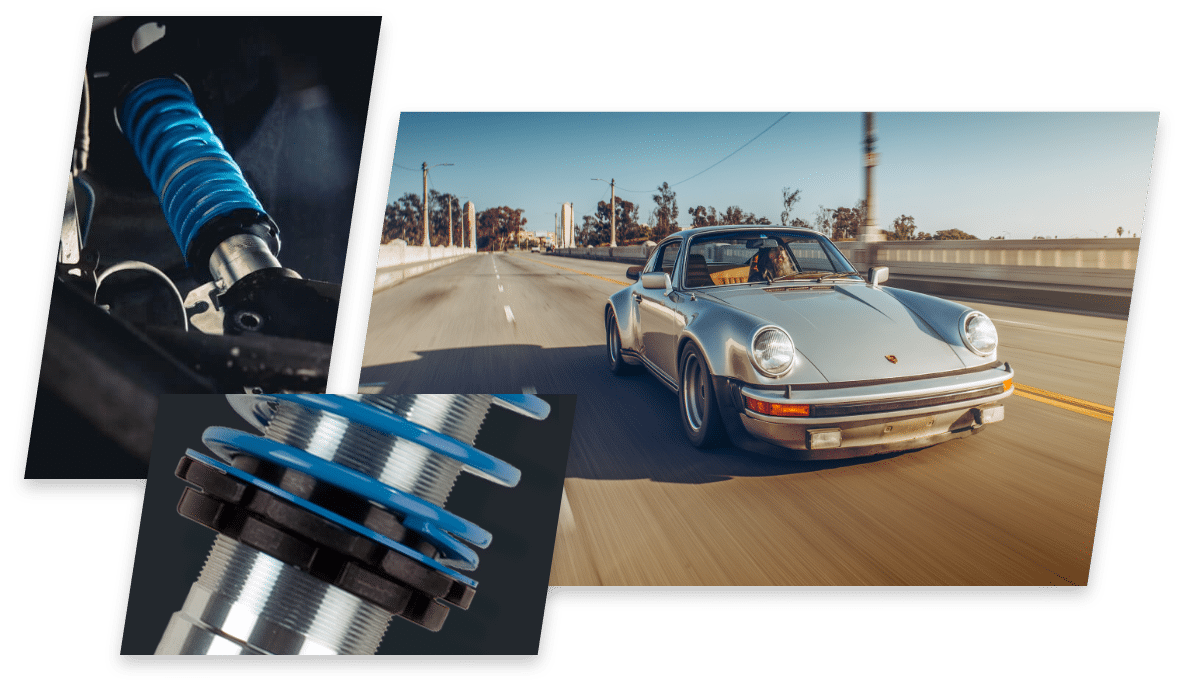 BILSTEIN B16 DT
Direct-fit installation and plug-and-play solutions for electronic suspension systems: for ease of installation and more fun on the road and track.
Better performance and a more satisfying driving experience than factory suspension systems thanks to double-tested damper settings – in BILSTEIN driving tests and lab simulations
Lower your ride height by up to 50 mm: flexibly and individually – with threads to spare and a technical certification
Damper settings for sporty handling you can feel in any situation
Provides improved stability for more performance and comfort – even on long-haul trips
Find a dealer now
Fast. Low. Sexy.
Whether on the city streets, a winding country road or on the world's most demanding race tracks – our performance suspension systems put you at the forefront of driving pleasure. We combine the best technologies, components and parts for you, your style and your demands.
Award-winning shock absorbers and performance suspensions
Success on the race track can be measured by lap times. But success off the track has many faces. One of our most important indicators has always been our users direct feedback. For example, the readers choice among their favorite shock absorber brands collected by leading automotive magazines in their annual surveys. Once again, we are honored with various awards which we are proud to share.