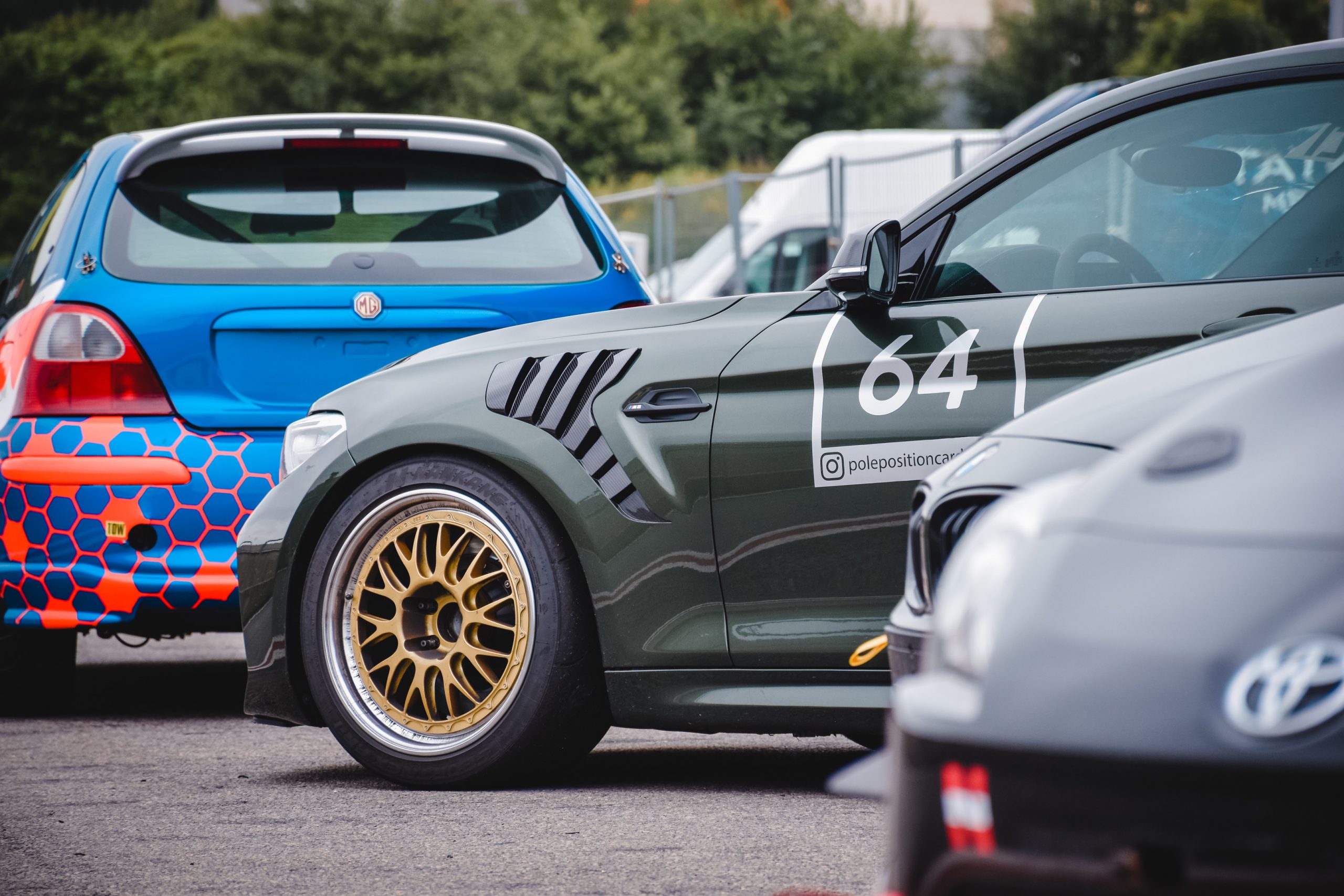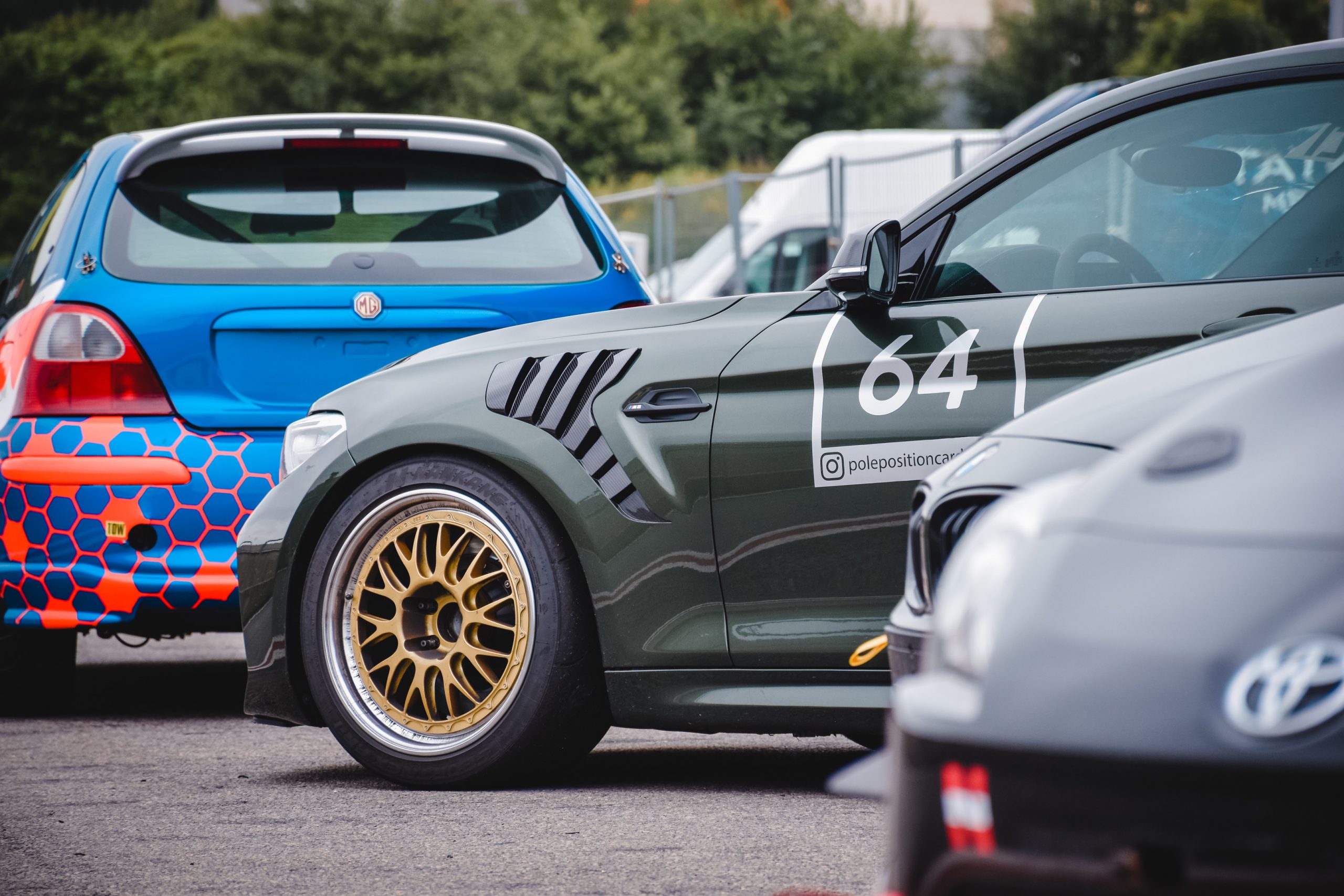 The Circuit Jules Tacheny in Mettet, Belgium, is short – and challenging!
Anyone who wants to test their personal limit and that of their car should do so on the race track. Track days are the perfect opportunity for this. At the track day on the Circuit Jules Tacheny with "GP Days" we got a taste of motorsport in Mettet, Belgium.
Arno already knows the game. Whenever he starts his bright yellow Porsche 968 CS, he is sure to attract the attention of the other drivers. It's no different today in southern Belgium. The almost 30-year-old race car does not roll, it roars through the paddock. In his garage at home, Arno collects extraordinary cars, classics of automotive history. Incidentally, (almost) all of them have BILSTEIN suspension, as Arno proudly points out. The 968 CS is Arno's first choice when it comes to the race track.
"The track challenges the drivers"
Because the track is still damp, Arno changes from slick tires to treaded tires. Just like the other track day participants, he takes things slowly at first. "You can't underestimate Mettet just because the track is only 2.3 kilometers long," explains GP Days founder Falk Ewaldsen. "It's true that newcomers can quickly memorize the course of the Circuit Jules Tacheny. On the other hand, the track is so technical that even experienced drivers need time to get the racing line really perfect. So the track certainly challenges the drivers. And there are not too many run-off zones here either."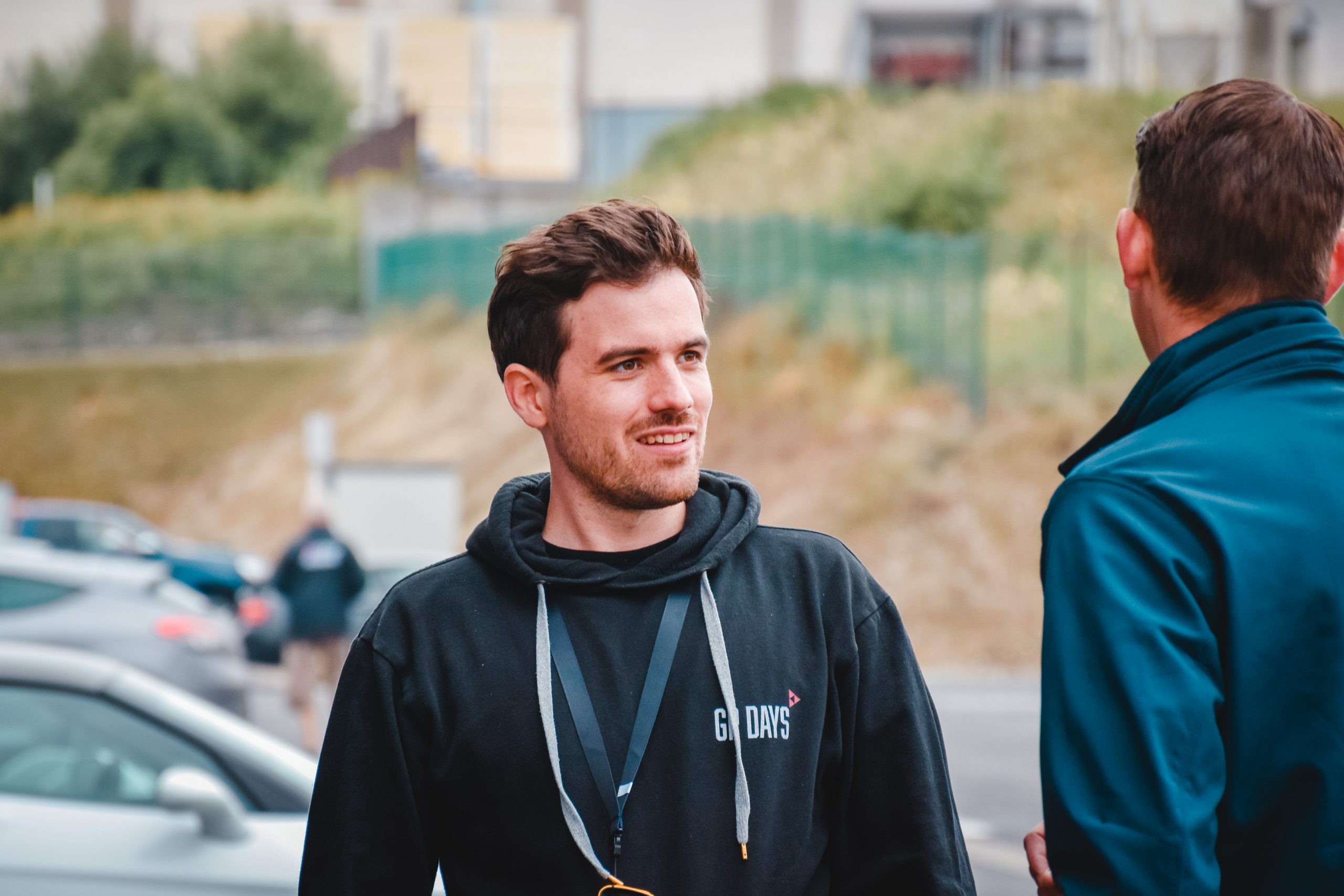 Moritz, who drives a Toyota GT86 with BILSTEIN B16 suspension, also confirms this. "Mettet has some technically challenging sections and puts brakes and tires to the test with its tight corners and few straights. A highlight is definitely the blind chicane "Hubin", which is inspired by the Corkscrew curve at Laguna Seca. In addition, Mettet has a few tricky parts in the wet." Especially the first right-hand corner "Agostini" after the triple left is such a thing. "Drivers of rear-wheel-drive vehicles in particular should take the corner super carefully and avoid the curbs, which are dangerously slippery in the wet."
Track day at the Circuit Jules Tacheny in Mettet
From the terrace of the track bar "Espace Diabolo" we can convince ourselves of this. Because here you have a very good overview of the entire track. Down below we see Arno's 320-hp Porsche chasing around the track, a few BMW M3s, M4s, and M2s-and a large number of compact sports cars. The wide variety of cars is probably a reflection of the special GP Days philosophy.
"When we founded GP Days, the stated goal was not just to be another player in the luxury track days segment," explains Falk – who has been racing himself for over ten years. "The main idea was always to make track days as simple as possible and relatively inexpensive, in order to appeal to a mixed field of drivers. At our events, for example, GT3 drivers hang out with MX-5 drivers," smiles Falk, who runs GP Days together with his wife Leyla.
"Making track days as easy as possible and relatively inexpensive"
The initial spark for the founding of GP Days was a track day around 100 kilometers east of Mettet. Falk: "When I attended a track day in Spa in March 2019, there were still a few points where I thought to myself – this should actually go better!" GP Days was founded just two months later. "We wanted to keep the supporting program rather small and offer exactly the services I always wanted to have. For example, I never needed a buffet when I used to do track days myself. I rather wanted to have cool photos and not pay extra for them."
A fluid registration process was also important to Falk. "That's why our customers can do everything digitally with us, from registration to the drivers' briefing. This makes it possible for participants to arrive, even today, at times late in the morning. They've already completed the formalities in advance," says the German. To get their participation number and your wristband, which entitles them to take part, the drivers just have to inform us that they are there."
Unless your name is Arno and you drive a conspicuously loud Porsche 968. Because when Arno passes the town sign, the whole paddock knows he´s coming.
If you're a trackday fan, we highly recommend our Toyota Supra Tracktool project. Step by step we transform a stock Supra into a veritable trackday weapon. Find all episodes here!