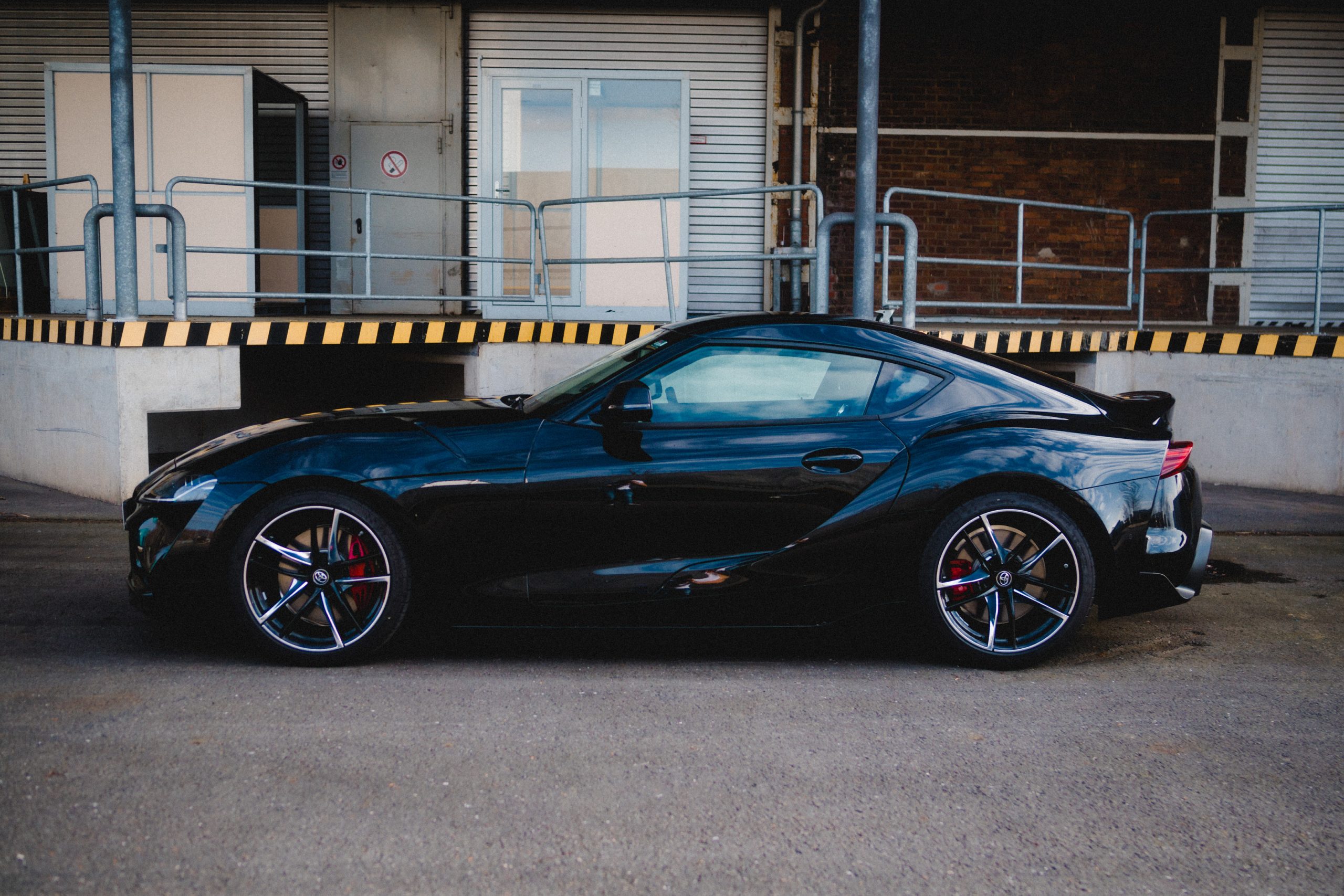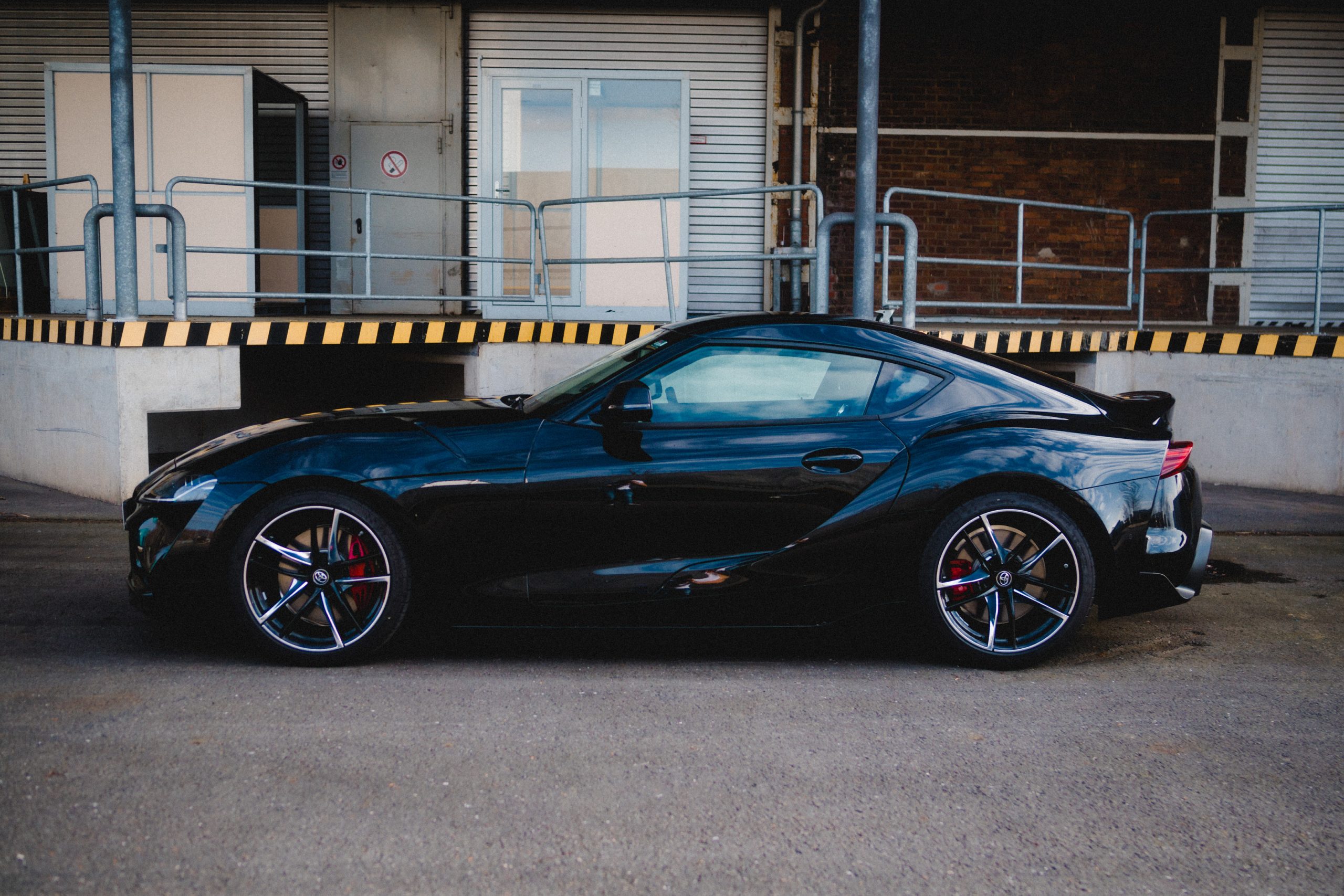 Tuning Project for Track Days: Toyota Supra Tracktool by BILSTEIN
Rear-wheel drive, a 340 hp in-line six-cylinder from BMW, a perfect 50:50 weight distribution between the front and rear axles, and an engine hood that reaches to the horizon. Ingredients that excite not only fans of the classic sports car concept. The Toyota Supra A90 is also still celebrated in the performance and tuning scene. And we believe that the Japanese sports car also looks great on the racetrack with a few optimizations. We're building the new BILSTEIN Tracktool – together with the community!
Community to become part of the Tracktool project
As part of an ambitious project, we are making the Supra track day-compatible. Not to say: We're completely turning the sports car inside out in six steps!
Interior: Because the BILSTEIN Supra is to be used at track days, safety is the top priority. From Wiechers Sport comes a Clubsport roll bar and a strut bar with carbon finish. New Recaro Pole Position sport seats will be just as much a part of the package as Schroth 5-point harnesses. The BILSTEIN Supra also gets steering wheel refinement including an LED performance system from Neidfaktor.
Engine: Especially on long straights or on uphill sections of the track, you can never have enough engine power! That's why the Toyota Supra's 3-liter, six-cylinder engine gets a small but significant performance boost in the form of chip tuning from Simon Motorsport and a new Lightweight Performance high-performance exhaust system with flap control and a 300-cell downpipe. A carbon intake system and a carbon engine cover from Eventuri complete the measures. We also put special emphasis on thermal performance with a CSF water cooler, a CSF auxiliary water cooler and a CSZ transmission oil cooler.
Exterior: A little makeup is a must-have, isn´t it? A fancy body kit underlines the track performance. The BILSTEIN community opted for a body kit from Piecha and a carbon retro rear spoiler from MPS Engineering.
Wheels: The Supra Tracktool will get new tires and two different sets of rims. For track use, black rims from Protrack and Yokohama semislicks, and AMP Forged 2002 rims in BILSTEIN blue for road use and for use at trade shows.
Suspension: For a Tracktool, the suspension is probably the most important component. The track-ready BILSTEIN EVO T1 coilover suspension takes the Toyota Supra's driving dynamics to a new level. In addition, an Eibach anti-roll bar kit (E40-82-089-02-11) is installed.
Wrap: Last but not least, the BILSTEIN Supra gets a fresh wrap from the BIGHA wrapping specialists in the BILSTEIN colors. Because the track weapon's speed is not the only thing that should make it stand out.
Lightweight Performance, Simon Motorsport, Black Falcon, Eibach, Wiechers Sport, Piecha, MPS Engineering, Eventuri, Recaro, Schroth, Pro-Track, AMG Forged, Neidfaktor, CSF and BIGHA. And the active BILSTEIN community, the #BILSTEINCREW, was also actively involved in the tuning project and helped to decide which parts were installed.
What happens to the BILSTEIN Tracktool when it is finished?
The BILSTEIN Supra will be racing at selected track days from the second half of 2021. And best of all, the community will have the chance to win exclusive race taxi rides! The Tracktool will also be exhibited at trade shows and in-house events. In the long term, the tuned Supra will be one of the stars of BILSTEIN's communication on YouTube, social media and other channels.
Why did we choose the Toyota Supra? Fabian Okon, Head of Marketing Performance Products at BILSTEIN, recalls: "At the 2019 SEMA Show, the Toyota Supra was the absolute highlight. And the sports car has left a lasting impression on us, too". Tim Rotthaus, Marketing Manager Performance Products at BILSTEIN, adds: "We wanted a special, outstanding vehicle that offers plenty of tuning potential, especially regarding track performance. And because the Supra models enjoy iconic status in the tuning scene, the car is an extremely good fit for BILSTEIN!"