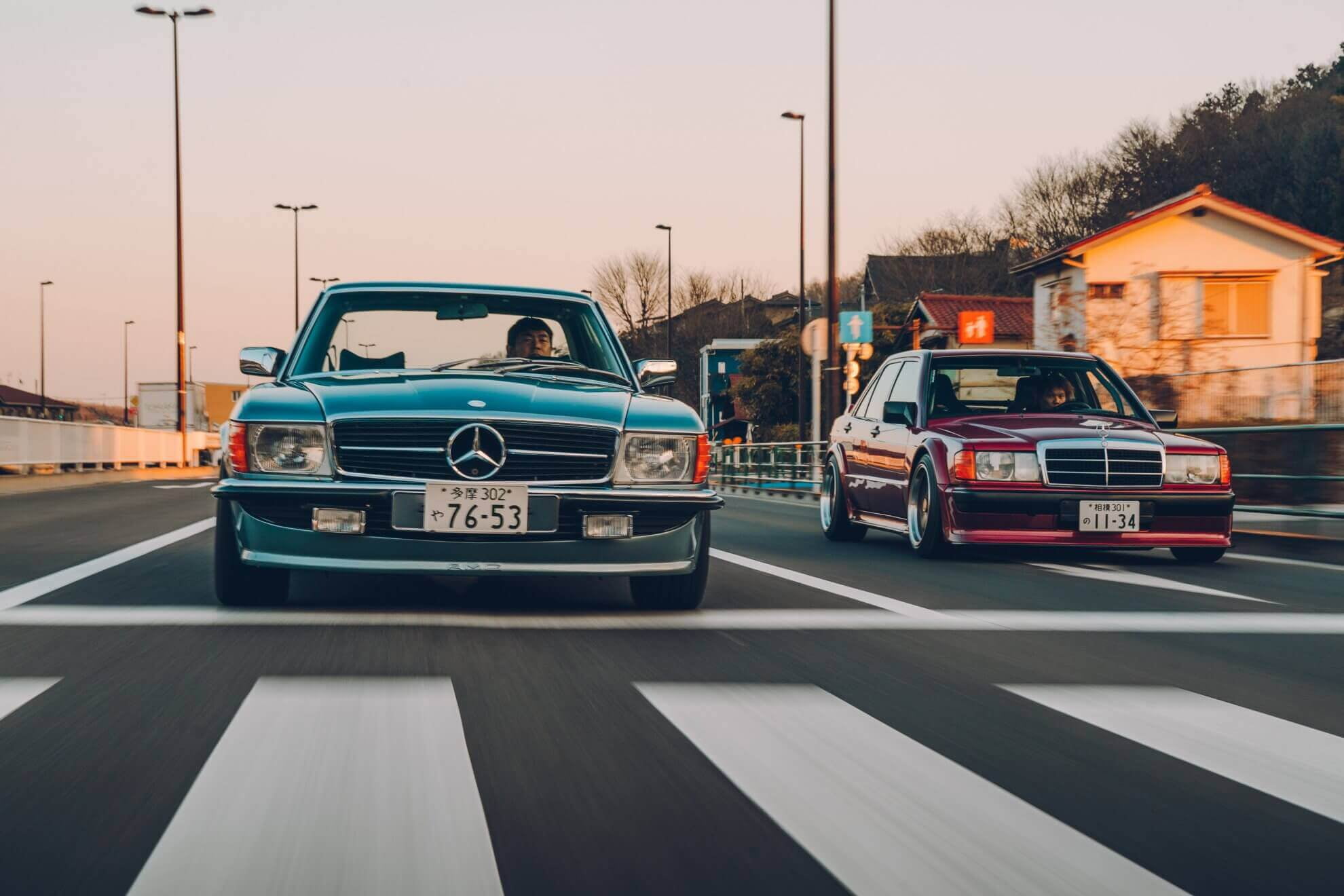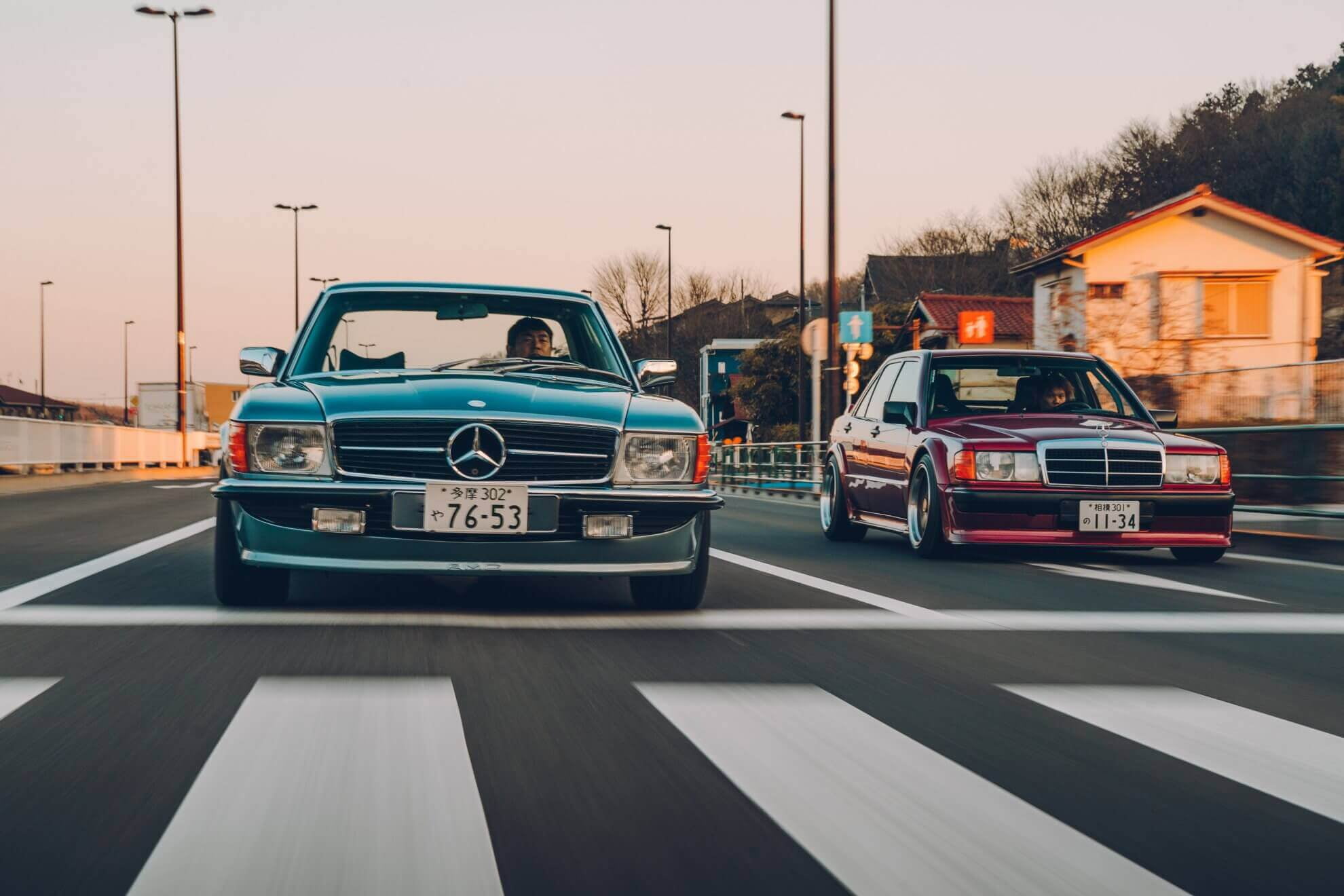 HWA Asteroid's Toyota-powered Mercedes 450SLC with BILSTEIN B12 suspension
In recent years the term 'Restomod' has become commonplace for tuners all around the world. With classic cars, typically you either restore them back to a factory standard or you modified them into something barely recognisable other than its VIN plate. Restomod fits neatly in between the two of 'em.
Put simply, it's all about restoring the crucial parts to a car's image – it's exterior and interior – and then modifying the bits which history hasn't been so kind to; it's brakes, engine and handling. The end result is the best of both worlds – classic, timeless looks with performance and handling that actually works. What's not to love?
Japan is a place which doesn't do things by half measures, especially their automotive tuning scene. From Lowriders to classic G-class models and everything in between, there's a specialist for just about every form of motoring in Japan, and best of all they (more often than not) end up building and tuning cars better than the countries which inspired 'em in the first place.
There's no better example of this than the HWA Asteroid Mercedes 450SLC. From the outside, it looks like a super-clean, super-cool classic Mercedes lowered on some larger, period-correct wheels (which just so happen to be produced by HWA Asteroid).
Even on the inside, there's no tell-take signs other than an AMG 4-spoke steering wheel. Just lashings of perfect leather, chrome and the odd bit of wood trim thrown in for the authentic 70s feel. And then you open the bonnet…
This 450SLC now appears to be two cylinders short, but it's gained a gigantic turbo along with the words 'TOYOTA' written on the cam cover. That's because this 450SLC now boasts a 6-cylinder 2JZ engine sourced from a Supra complete with a single-turbo conversion delivering 450bhp to the rear wheels. Only in Japan.
But this isn't some turbo-nutter, uncontrollable drift machine; it remains a classic Mercedes tourer, and HWA Asteroid were keen not to lose this element of the 450SLC. All that power is sent through a 4-speed automatic transmission from a Toyota Aristo, meaning it's just as happy pootling around at low speed as it is unleashing all that power on boost. A MoTeC M600 ECU ensures the new engine works perfectly with the older tech, and BILSTEIN B12 shock absorbers greatly improve the ride quality without making it too stiff for the street. There's even a set of Ferrari Brembo brakes thrown in the mix for good measure.
With more and more attention focused towards an electrified automotive future, builds like the HWA Asteroid 450SLC are surely set to become more commonplace as petrolheads strive for classic looks matched with modern performance. And if this is what part of the future looks like, we say bring it on!